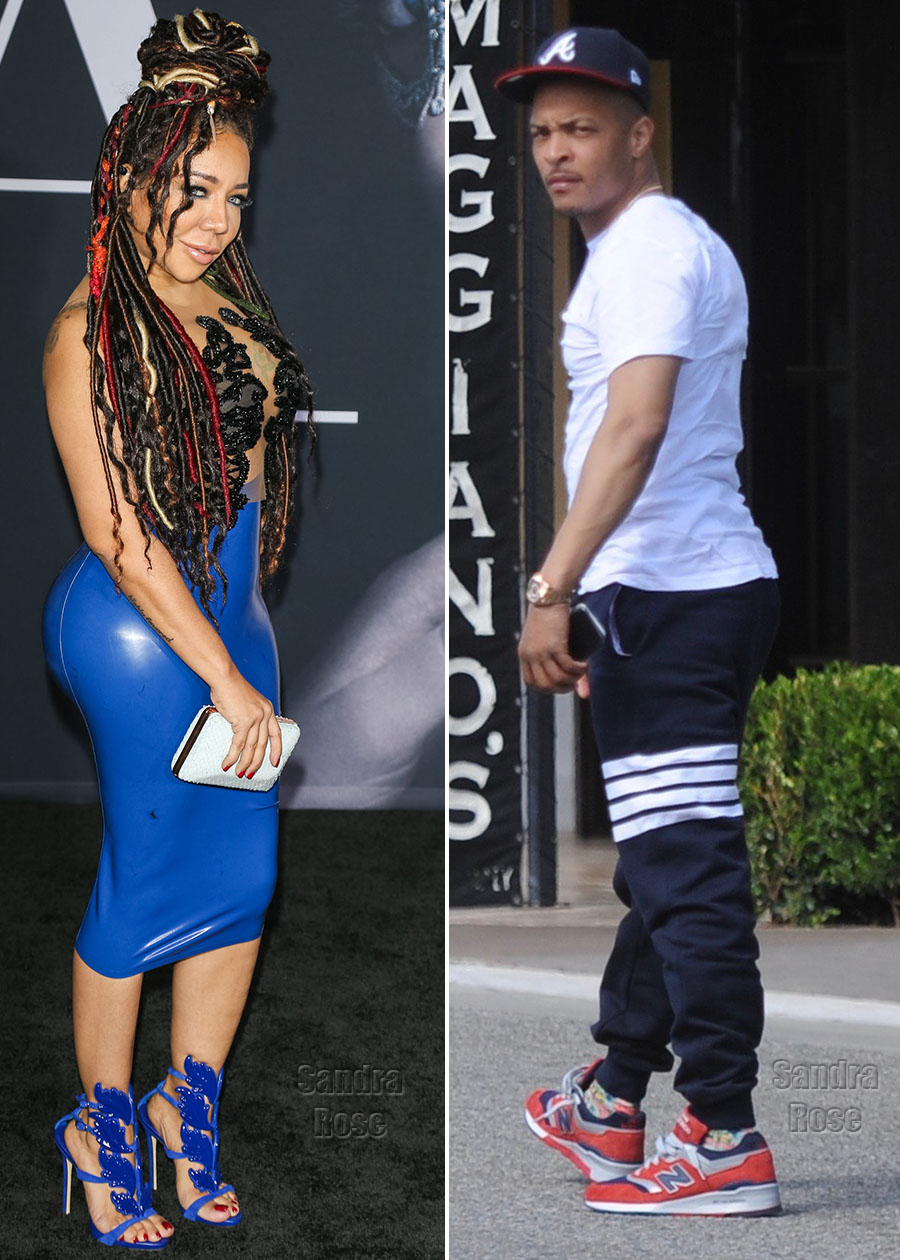 Tameka "Tiny" Cottle is reportedly "depressed" after her estranged husband, Tip "T.I." Harris, told a NY radio station that he no longer wanted to be married to her.
According to Hollywoodlife.com, Tameka is turning to close friends such as Kandi Burruss for comfort and solace.
"Kandi is helping her a lot, boosting her up," the insider told Hollywood Life.
"They're planning to sit down and write new music together. Kandi wants Tiny to turn this pain into some more hit songs. She wants Tiny to come back swinging with new music and show T.I. who the real boss is."
T.I. told Power 105.1's Angie Martinez that his marriage to his children's mother was a distraction.
"It seems to me that marriage and what marriage means and what marriage does — it's just one of those things that's going to distract me and deter me," he said.
"And that could be selfish, but ultimately, I'm the patriarch of this family. And it's my responsibility to take us onward and upward. I just have a purpose and I don't always have the time to do the thoughtful and considerate thing that a husband should do."
T.I. may have been speaking from a place of hurt after Tameka filed for divorce last year. He was never served with the papers -- even though she sees him practically every day.
[She's] still one of the best friends I have in the world," he said of the woman he's known for 14 years. "I can just be a better best friend than a husband."
Skeptics say this is all manufactured drama for the upcoming season of the couple's reality show, T.I. & Tiny: The Family Hustle, which returns on Monday, April 17.
But, as Sandrarose.com reported, the couple has been living in separate homes for over a year now.
Photos by Splash News Online, AKM-GSI