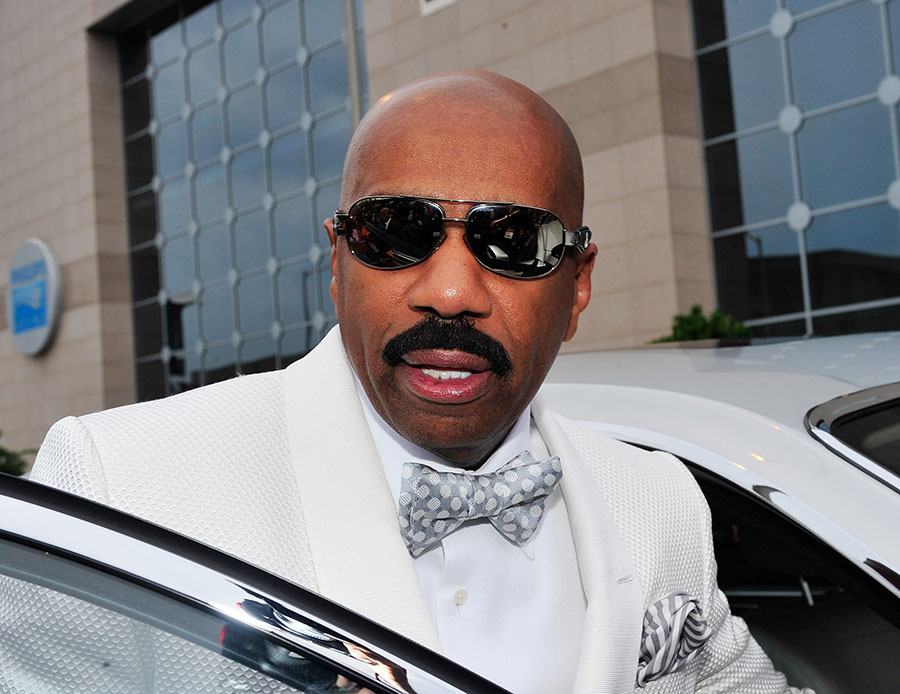 Media mogul Steve Harvey is in the news after an internal memo to his staff was leaked to a Chicago blogger on Wednesday.
Harvey's memo, which was leaked to Robert Feder's Chicago media blog, tells female employees not to approach him or visit his dressing room uninvited.
In light of the litigation mess over at Fox News, wealthy prominent businessmen like Harvey are forced to protect themselves against unfounded sexual harassment claims in the workplace.
Harvey's memo reads in part:
"Do not come to my dressing room unless invited… Do not approach me while I'm in the makeup chair unless I ask to speak with you directly. Do not take offense to the new way of doing business. It is for the good of my personal life and enjoyment."
According to Variety.com, the memo was sent to Harvey's staff in Chicago before the start of the fifth season of his former daytime talk show.
Harvey is a happily married man who would be an easy target for a multimillion-dollar sexual harassment claim by a disgruntled employee.
Sexual harassment lawsuits usually sway public opinion toward the women making the claims. Men are rarely exonerated or treated fairly in these situations.
Photos by Getty Images