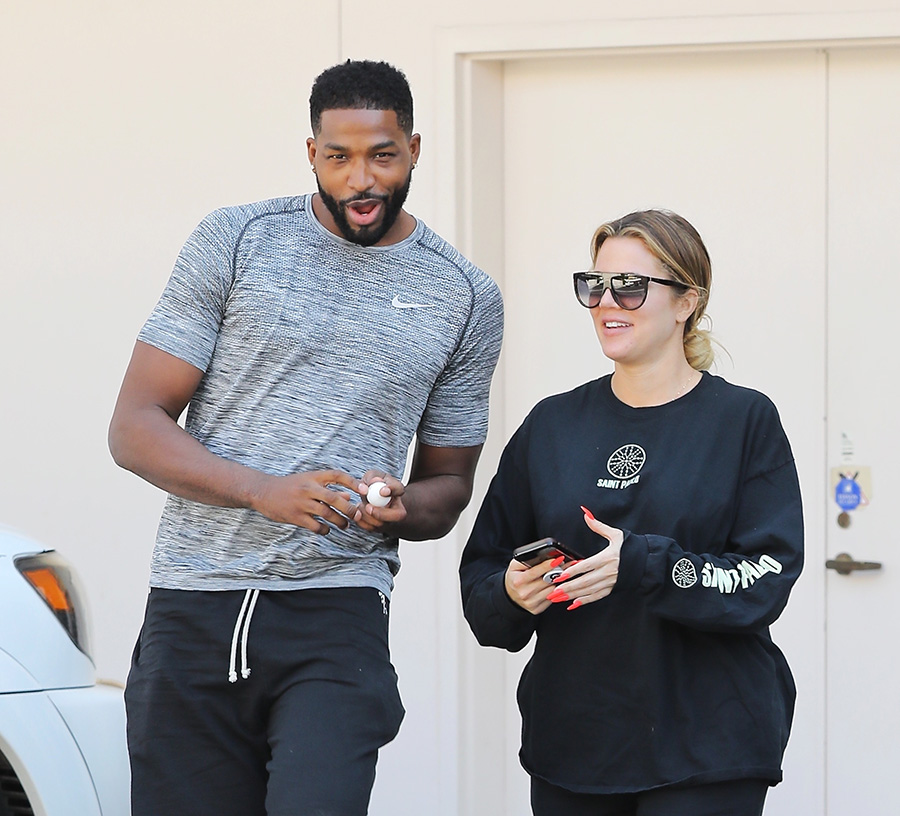 Khloe Kardashian and NBA star Tristan Thompson are expecting a baby together. The couple is said to be "madly in love," according to US Weekly.
An insider tells the magazine that Khloe and Tristan's love is "infectious."
"They are madly in love with each other. They are so happy and want to spend all their time together," says the insider.
Us Weekly broke the news Tuesday that the 33-year-old reality TV star and her 26-year-old beau are expecting a baby.
This is new territory for Khloe, a Love Addict who has a history of failed relationships with men.
Khloe chases the highs of Dopamine, a brain chemical that controls love and lust in humans.
Dopamine is at the center of nearly every sexual attraction. Without Dopamine, our sexual interests would be non-existent. Dopamine is the key to our survival.
What is Dopamine?
Dopamine is a neurotransmitter that stimulates the reward centers in our brains and helps us maintain our sexual attraction to one individual.
High levels of Dopamine cause humans to engage in high-risk behavior, such as food binging, drug addiction, bungee jumping or sky diving.
That rush you feel when you drive your Porsche at 150 mph, that's Dopamine.
All addictive drugs trigger dopamine in the brain. One could argue that being in love is similar to a drug addiction. When we break up, we experience withdrawals just like a drug addict.
That rush you feel when the one you love sends you a text message: that's Dopamine.
Dopamine is the chemical behind our cravings for sugar, cake, chocolate, sugary beverages, sex, drugs, cigarettes, coffee, video games, etc.
That rush you feel when you think about someone or something that brings you pleasure: that's Dopamine.
You get a bigger rush of Dopamine when you eat high-calorie, high fat, high carbohydrate foods than you do when you eat low-calorie vegetables. That's because vegetables don't trigger Dopamine.
Dopamine Fades
The problem with Dopamine is it eventually wears off and fades away. Once Dopamine fades, so does sexual interest in the same partner.
That's because consistently high levels of Dopamine raises blood pressure, causes rapid heart rates and leads to high-risk behavior that is not conducive to survival.
God in His infinite wisdom created a Dopamine cut off switch that kicks in when we experience too much passion for a prolonged period of time.
In drug addicts, the Dopamine cut off switch drives them to seek higher doses of cocaine or heroin to reach higher highs and turn the Dopamine switch back on.
But in relationships, once the Dopamine is switched off, it tends to stay off.
There is an instant lack of sexual interest that usually kills relationships. Men and women usually lose interest in their partners and seek a new source of Dopamine: which means they move on to someone else.
This is what happened to talk show maven Wendy Williams and her husband Kevin Hunter. They still love each other, but his sexual interest in her is non-existent. He found a new source of Dopamine Supply in another woman.
This is what will eventually happen to Khloe and Tristan -- probably within the next 6-12 months.
But Wait, There's Good News!
Here's the good news: if you and your partner are equally yoked, then your love will survive the test of time. Even if the Dopamine fades, your love will let a lifetime.
If you are in a longterm relationship, please share your love stories and tell us your experiences after the Dopamine faded.
Photos by BACKGRID