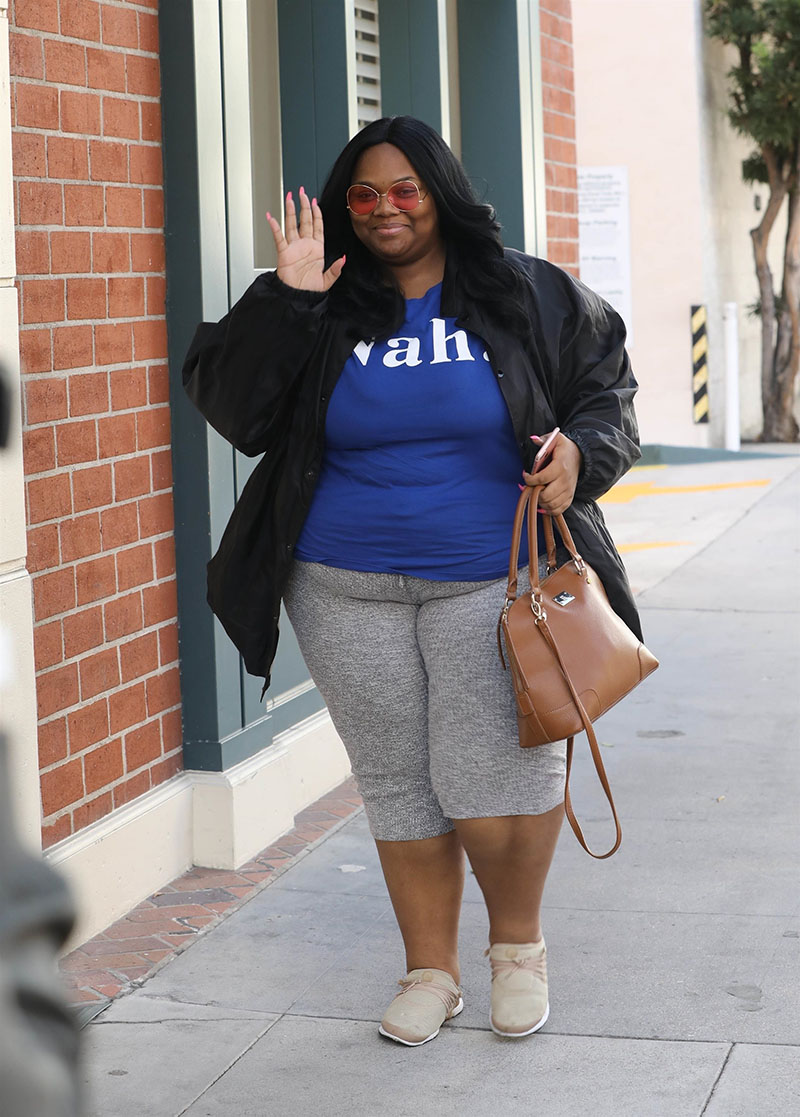 Usher accuser Quantasia Sharpton is serious about losing 200 pounds to silence her haters on social media. The 21-year-old single mom was spotted visiting world famous weight loss surgeon Michael Feiz for a consultation on getting Gastric Bypass surgery.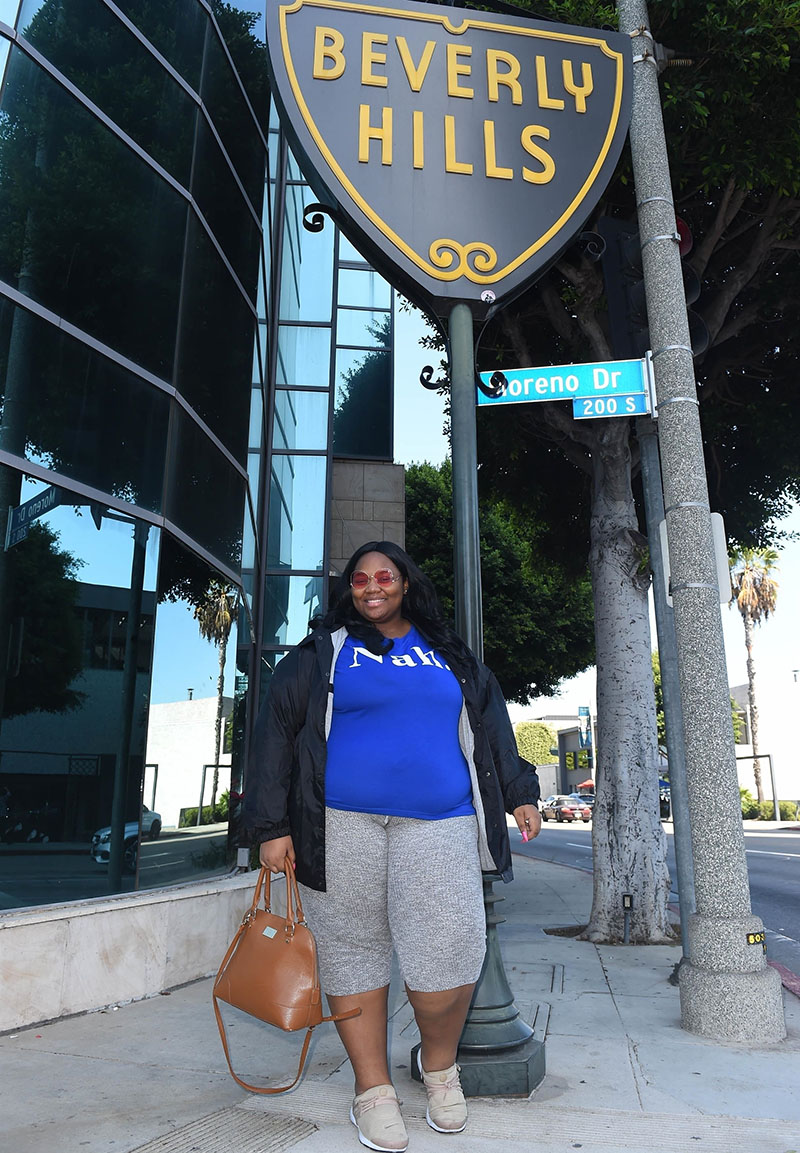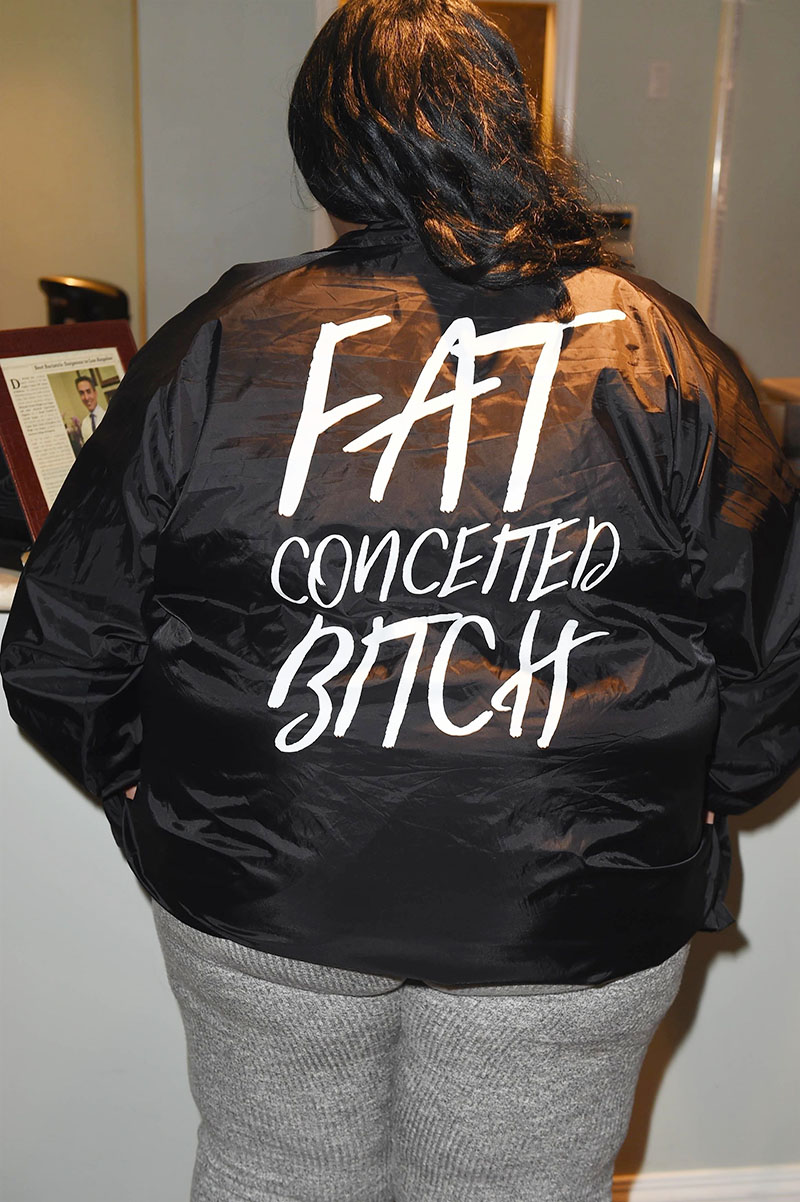 This was Quantasia's first visit to Los Angeles. She is suing pop singer Usher for exposing her to herpes — even though she tested negative. She was excited to pose in front of a sign for Beverly Hills, while wearing a "Fat Conceited Bitch" jacket.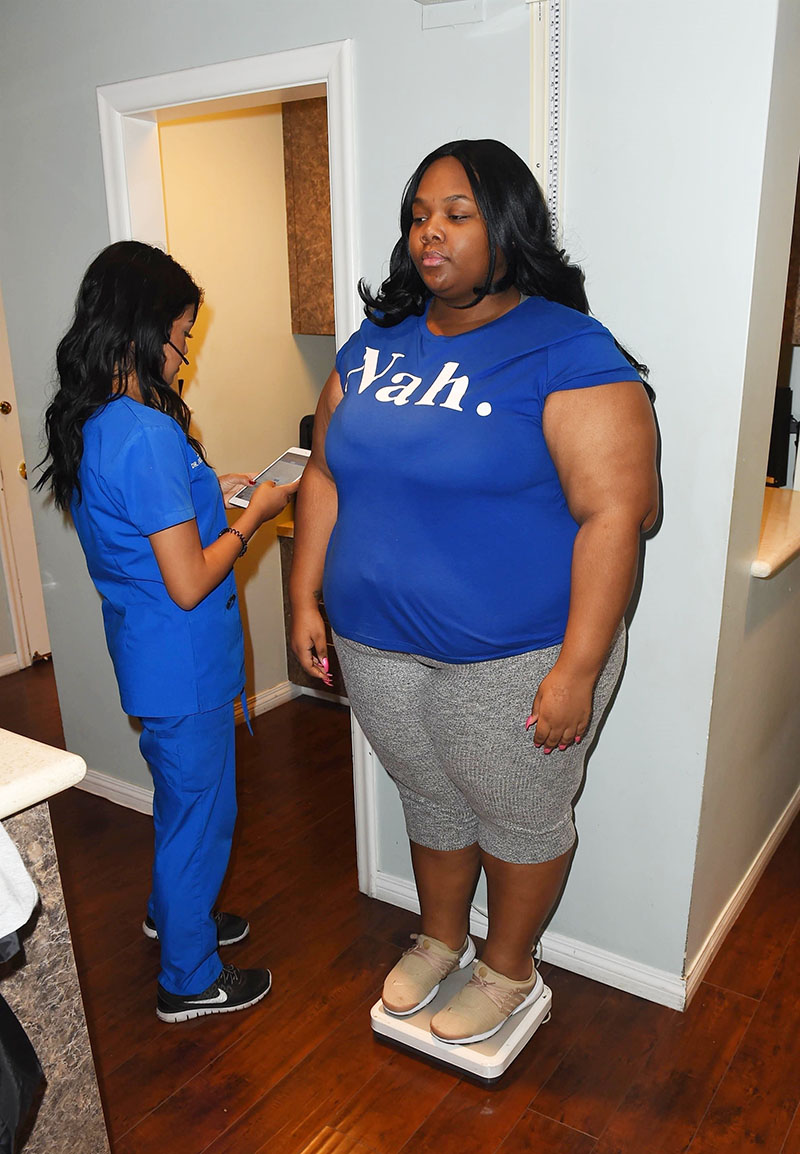 Quantasia was seen filling out paperwork at the surgeon's office, then getting weighed before meeting with the doctor for her consultation.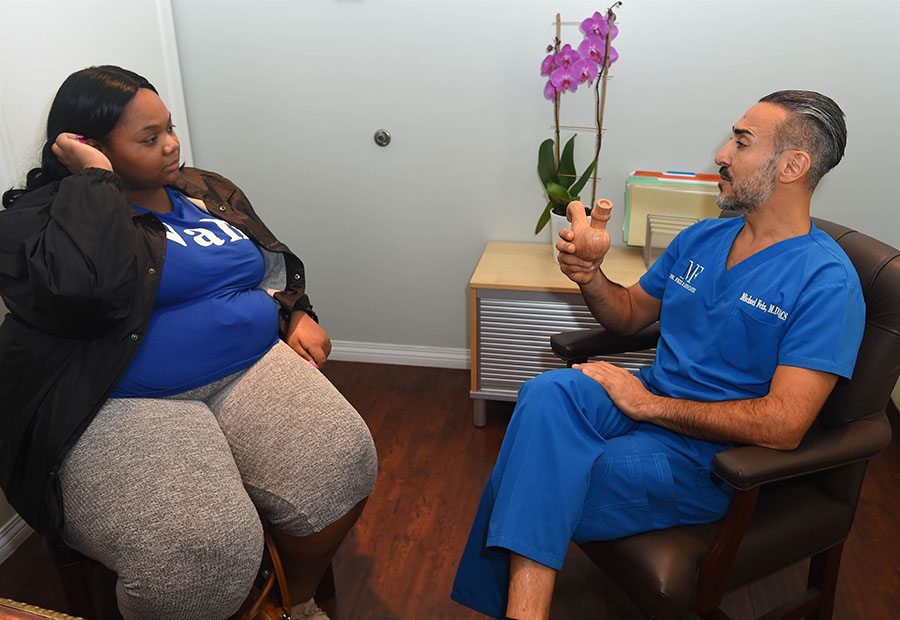 Dr. Feiz held up a model of a human stomach as he discussed the pros and cons of the surgery with Quantasia.
The famed surgeon previously operated on reality TV star Mama June, of Honey Boo Boo reality TV fame, and he helped her lose a huge amount of weight.
Photos by BACKGRID