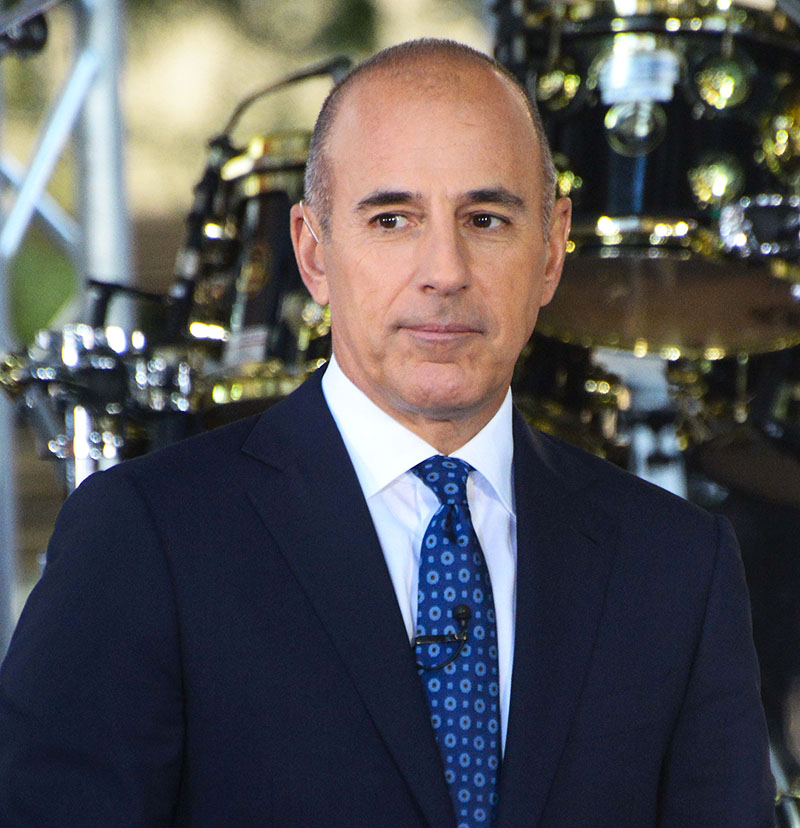 NBC fired Today Show anchor Matt Lauer over sexual misconduct allegations. The 59-year-old newsman was the network's leading anchor with a reported annual salary of $25 million.
NBC acted swiftly after receiving allegations of inappropriate behavior in the workplace from an unidentified employee.
"On Monday night, we received a detailed complaint from a colleague about inappropriate sexual behavior in the workplace by Matt Lauer," said NBC News president Andrew Lack in a memo Tuesday night.
Lack added that the complaint "represented, after serious review, a clear violation of our company's standards. As a result, we've decided to terminate his employment."
He said the complaint may not have been Lauer's first violation.
"While it is the first complaint about his behavior in the over 20 years he's been at NBC News, we were also presented with reason to believe this may not have been an isolated incident."
Lauer's co-host, Savannah Guthrie, announced Lauer's termination Wednesday morning.
"All we can say is we are heartbroken; I'm heartbroken," said an emotional Guthrie, who described Lauer as "a dear, dear friend," and said she was "heartbroken for the brave colleague who came forward to tell her story."
The Today Show anchors were advised of Lauer's termination shortly before going on the air.
"How do you reconcile your love for someone with the revelation that they have behaved badly?" said Guthrie.
a visibly shaken Al Roker said, "I'm still trying to process the news."
Photo by Patricia Schlein/WENN.com