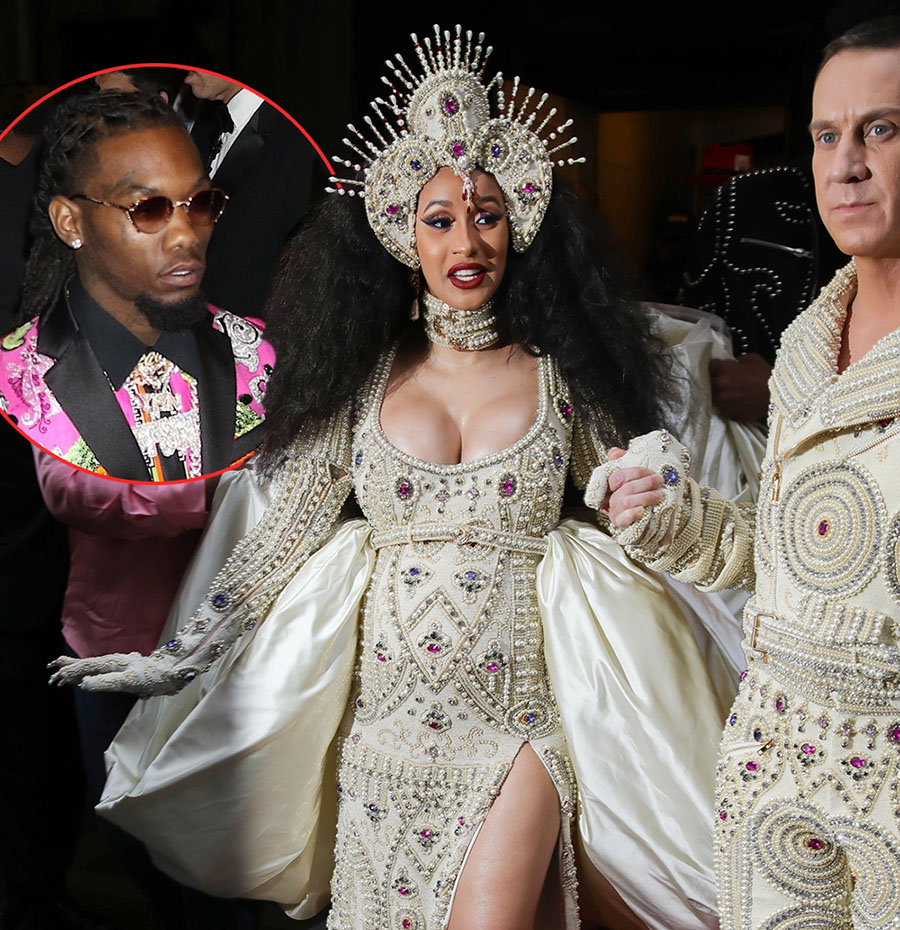 Cardi B and Offset's security team are accused of assaulting an autograph seeker outside a Met Gala after party early Tuesday morning, WENN.com reports.
The "Bodak Yellow" rapper, who is expecting her first child with the Migos star, wore a stunning white religious-themed maternity gown designed by Jeremy Scott to the Metropolitan Museum of Art's annual Met Gala on Monday night.
In video footage obtained by TMZ.com, the hip-hop star left an after-party at The Mark Hotel with her fiance around 2am on Tuesday morning. She refused to sign autographs for the waiting fans calling out her name. A man can be heard yelling, "I'm an autograph hound."
In the next clip, a crowd of people can be seen punching and kicking someone laying on the sidewalk, and when the group walks away, another person runs in and stomps the man on his face.
"Drama at the met after party! Migos people beat up crazy fan!!!!!!!" the onlooker wrote in the caption to the second video.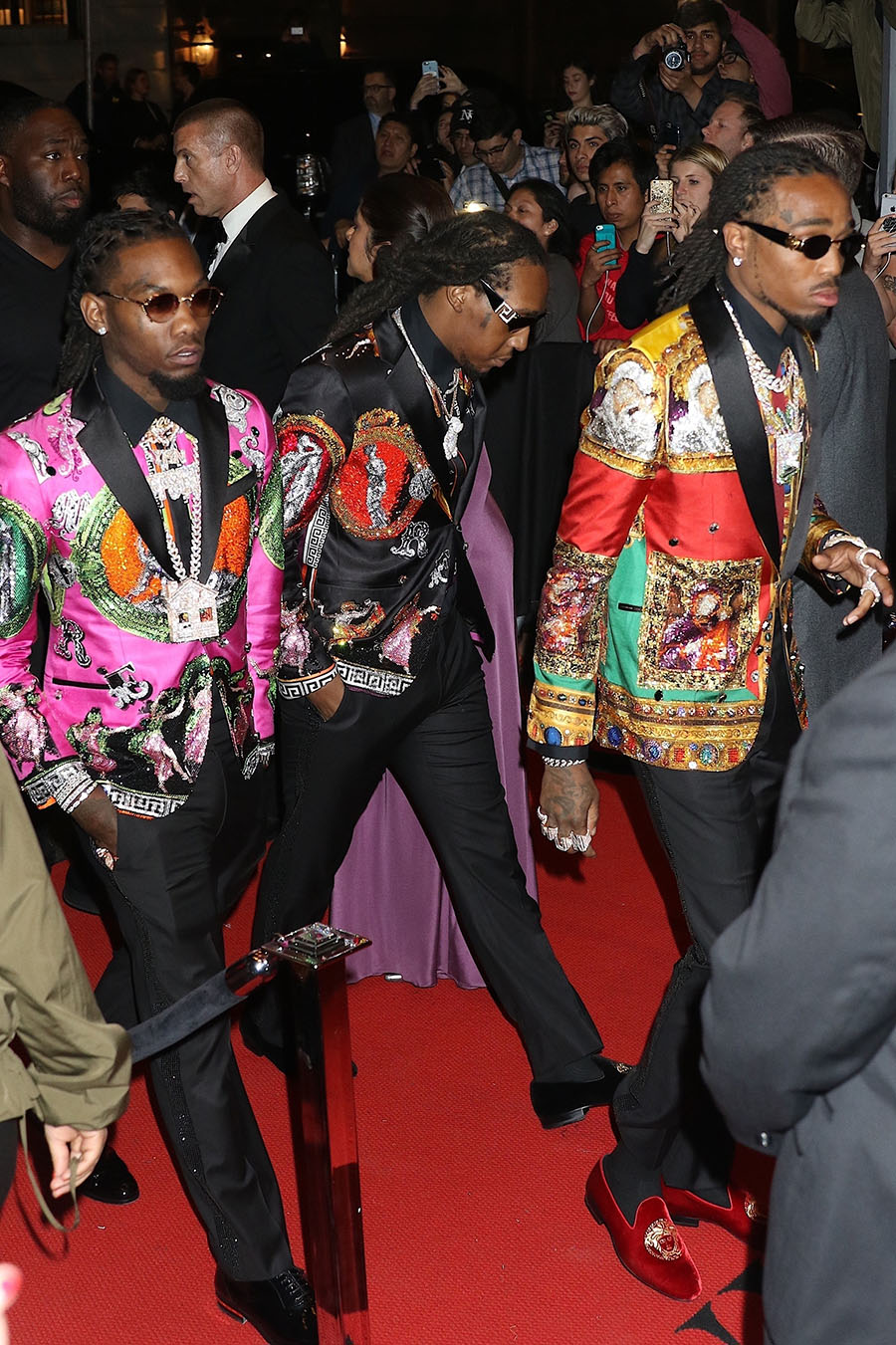 Autograph seeker Giovanni Arnold tells Theblast.com Offset didn't like the way he approached Cardi and allegedly told three members of his entourage to "go after" him.
Arnold claims he was jumped by three men who pushed him to the ground and attacked him before running away.
Arnold was taken to New York-Presbyterian Hospital in an ambulance for treatment of neck and back pain, but officers say there were no visible signs of injuries.
Cardi, Offset and the rest of Migos fled the scene by the time the ambulance arrived at 2:30 a.m. The New York Police Department is investigating the incident as a misdemeanor assault and are only looking to speak with the three men, not the power couple.
Photos by Backgrid USA