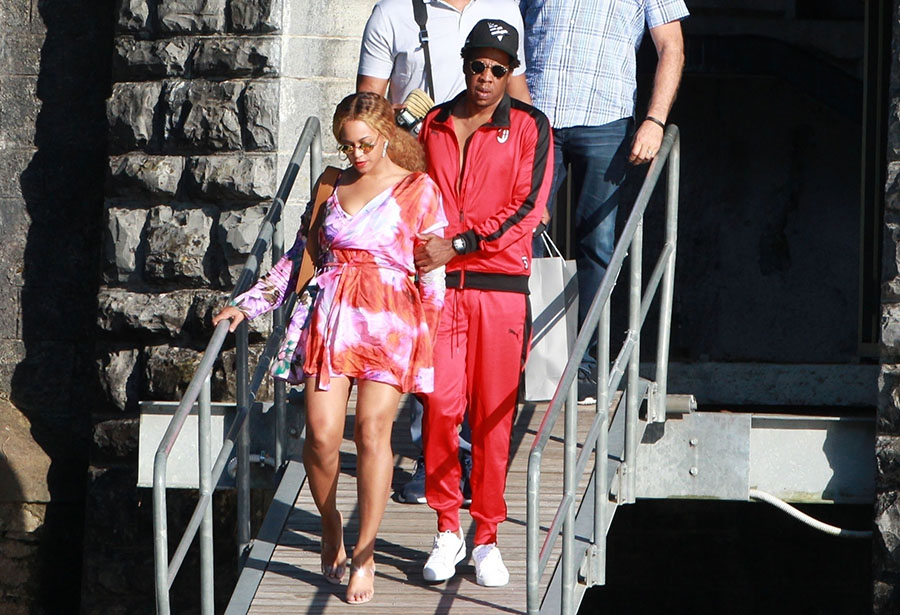 Beyonce and husband JAY-Z took time off from their On the Run II tour to enjoy a boat ride on serene Lake Como in Italy on Saturday. The mega couple performed in concert in Milan on Friday, July 6.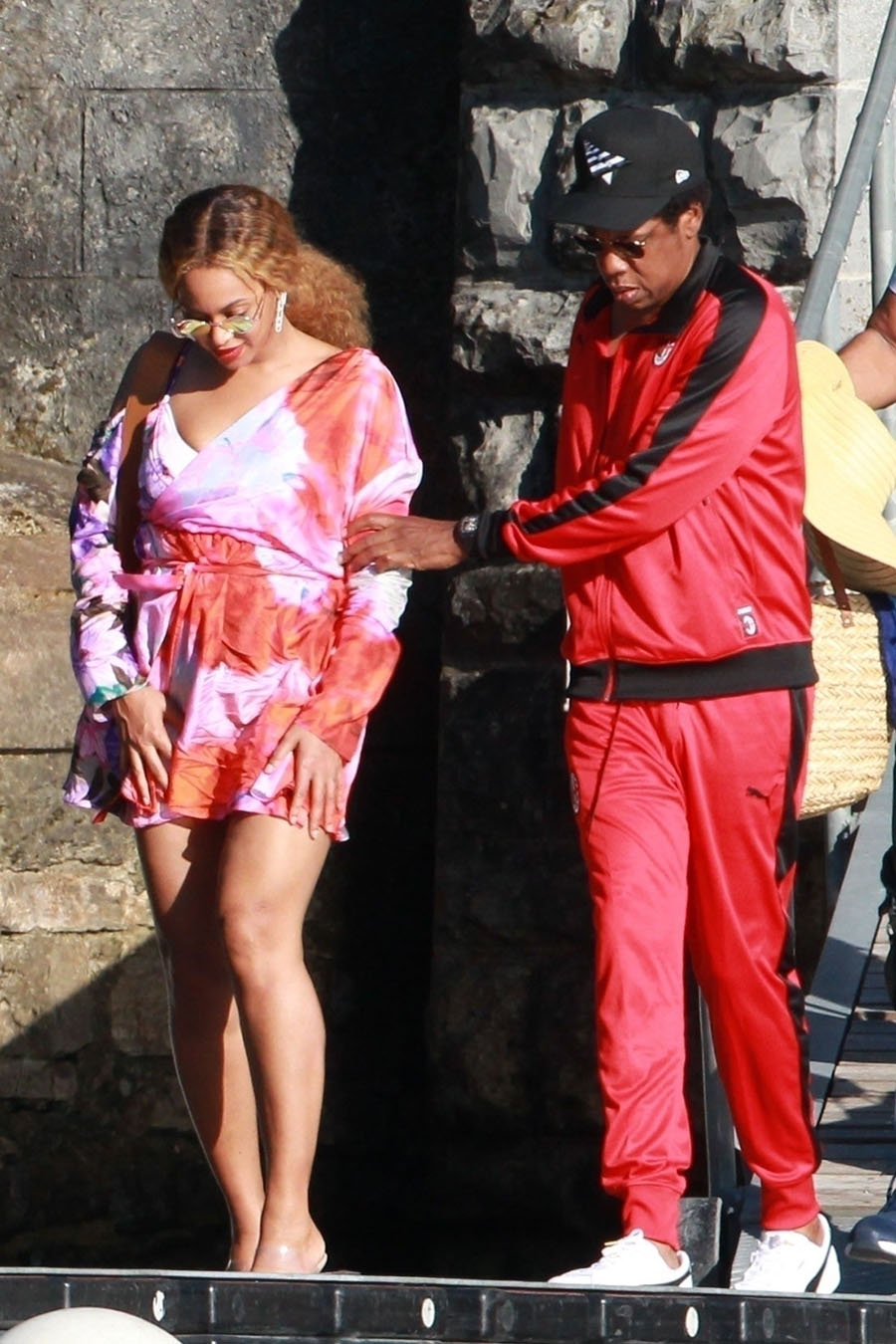 Beyonce's husband surprised her with a romantic trip on the lake. JAY-Z, 48, had a firm grip on his accident-prone wife as she walked to the boat. It was one of the rare occasions when JAY-Z took the initiative to care about Beyonce's safety.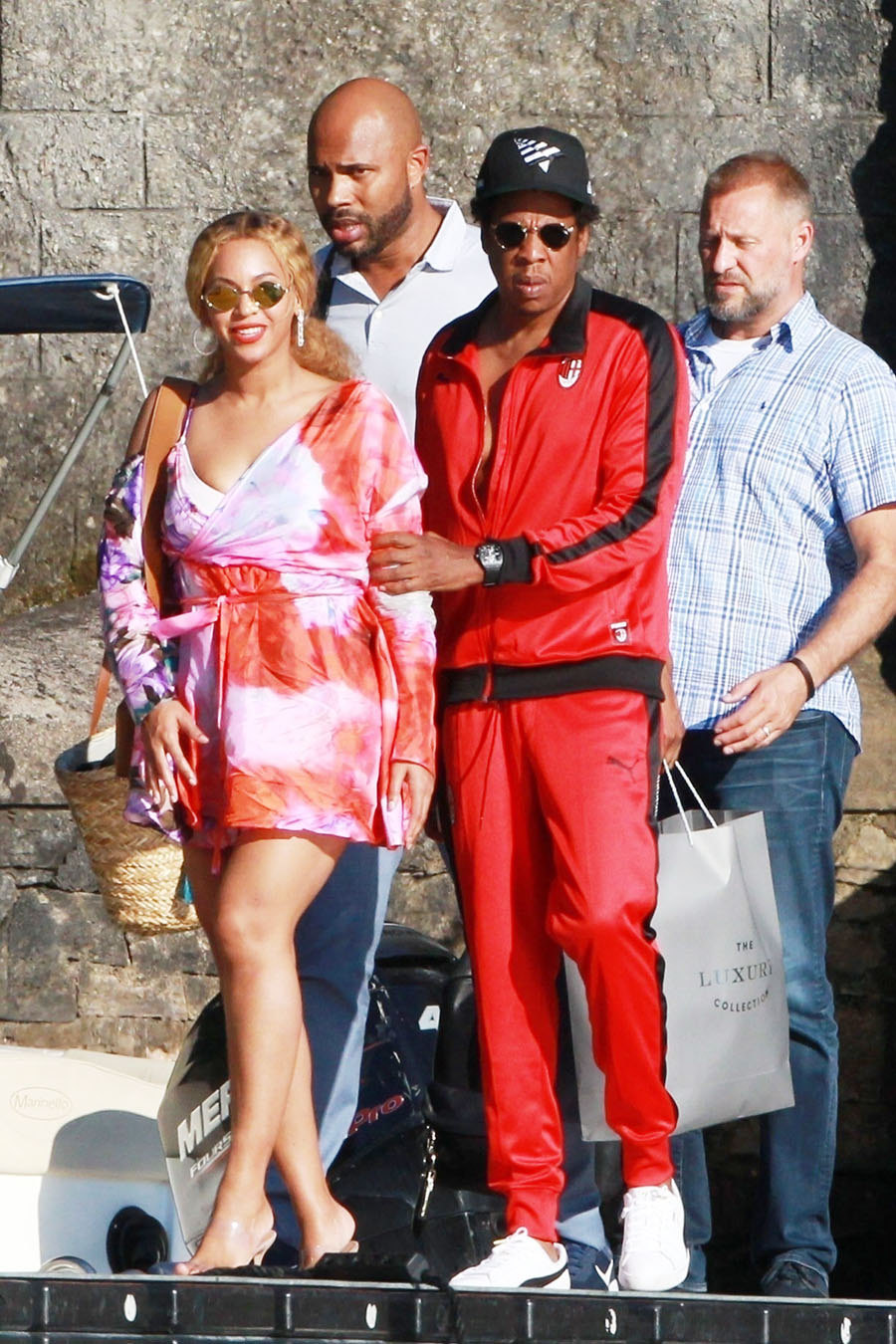 In a recent incident in Warsaw, Poland, the 36-year-old mother-of-3 became stranded atop a small flying stage that malfunctioned. Her husband climbed down off the stage but did not lift a finger to help his stranded wife down the ladder.
Photos by BACKGRID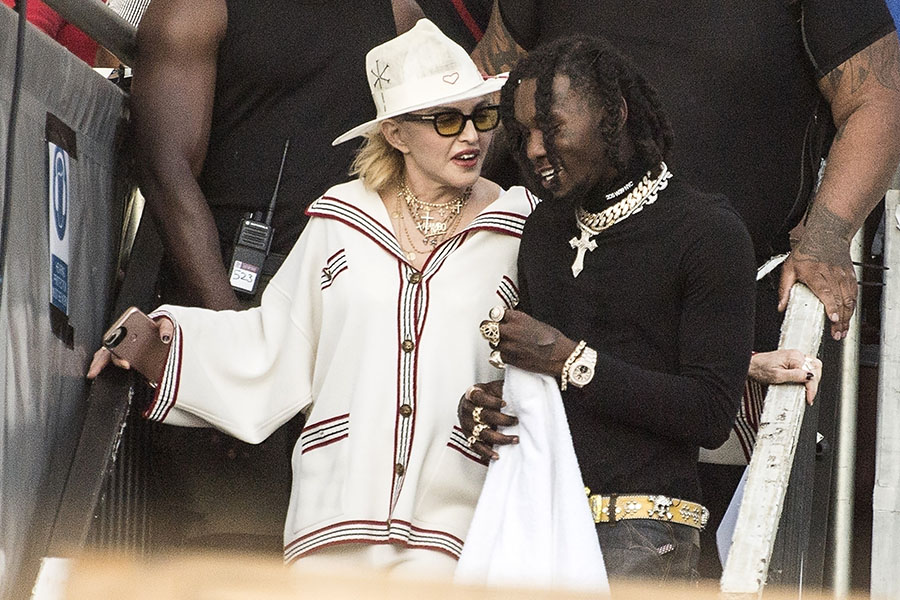 Global pop icon Madonna, left, and rapper Offset from the rap trio Migos were spotted chatting up a storm backstage at Wireless Music Festival in London, England on Sunday.
Madonna eagerly watched the Migos' rap performance just minutes earlier. It's a surprise that she even knows who the Migos are. The 59-year-old moved to Europe to raise her 4 youngest children.
Photos by BACKGRID