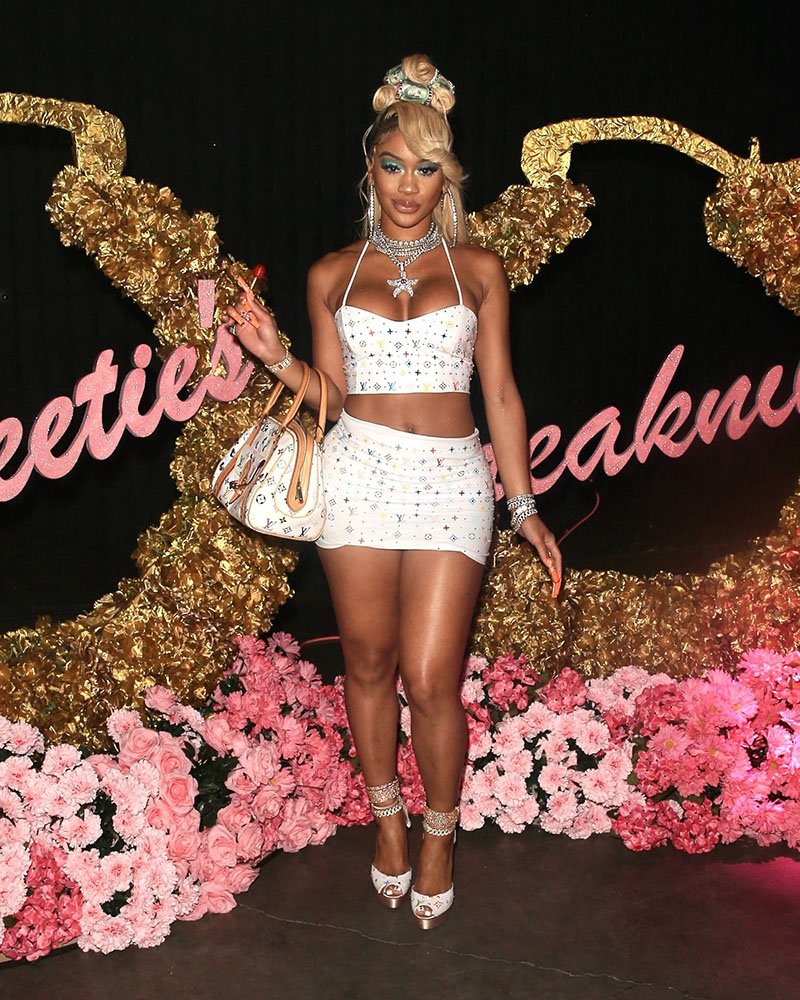 Saweetie celebrated her "28th birthday at a Freaknik-themed bash at Goya Studios on July 2, in Los Angeles, California.
Celebrity guests included disgraced Atlanta power couple Tip "T.I." Harris and his long-suffering wife Tameka "Tiny" Harris, who are still under investigation on the West Coast for drugging and sexually assaulting women.
Other invited guests included fashion designer Karl Kani (pictured), Karreuche Tran, Chloe Bailey, Justin Combs and his brother Christian Combs, and more.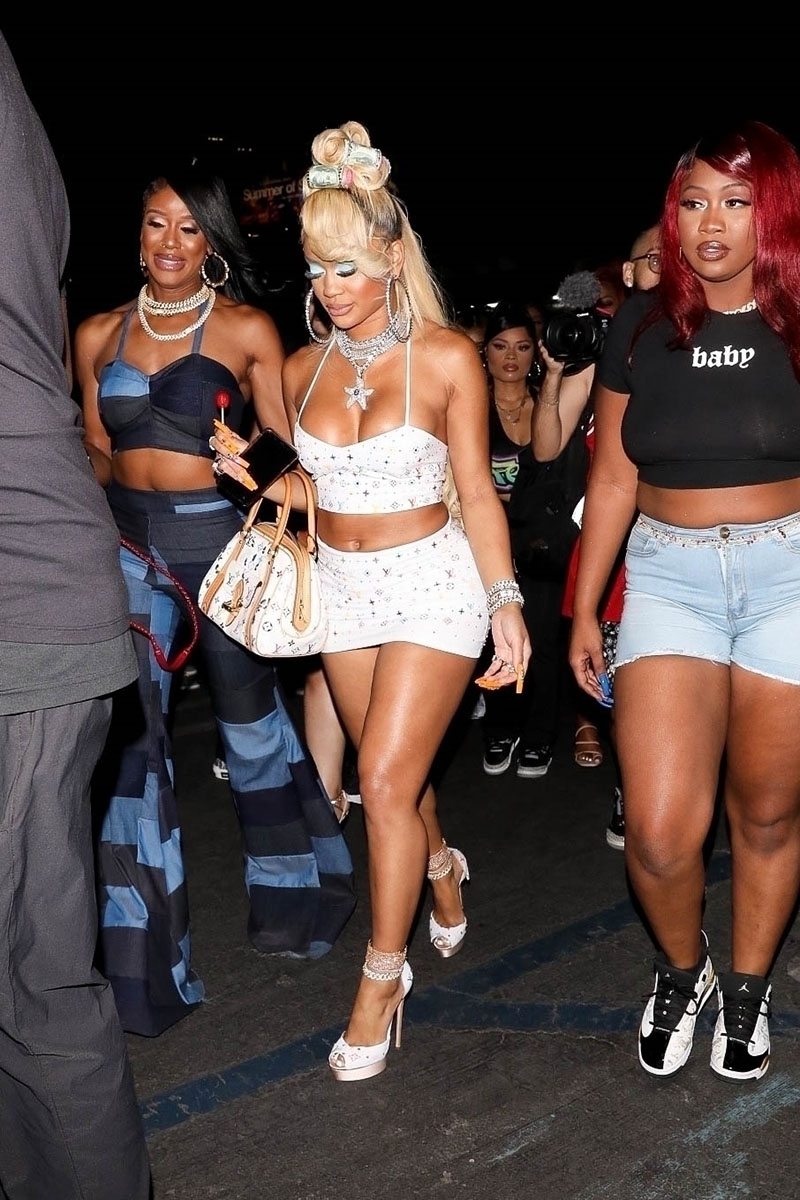 The birthday girl showed out in a Louis Vuitton-inspired mini skirt and spaghetti-string crop top with platform Louis Vuitton sandals. Saweetie, who was born after the Freaknik glory days, was accompanied by her two aunties who provided consulting services about twerking on top of cars down Peachtree Street.
The "Icy Girl" rapper wore bejeweled "Benjamins" rollers in a loose bun atop her head, similar to the style worn by Atlanta freaks and out-of-towners during the original Freaknik street party in Georgia. Freaknik was banned in the 1990s by the Atlanta mayor for tying up traffic on Peachtree and disrupting at least one wedding downtown.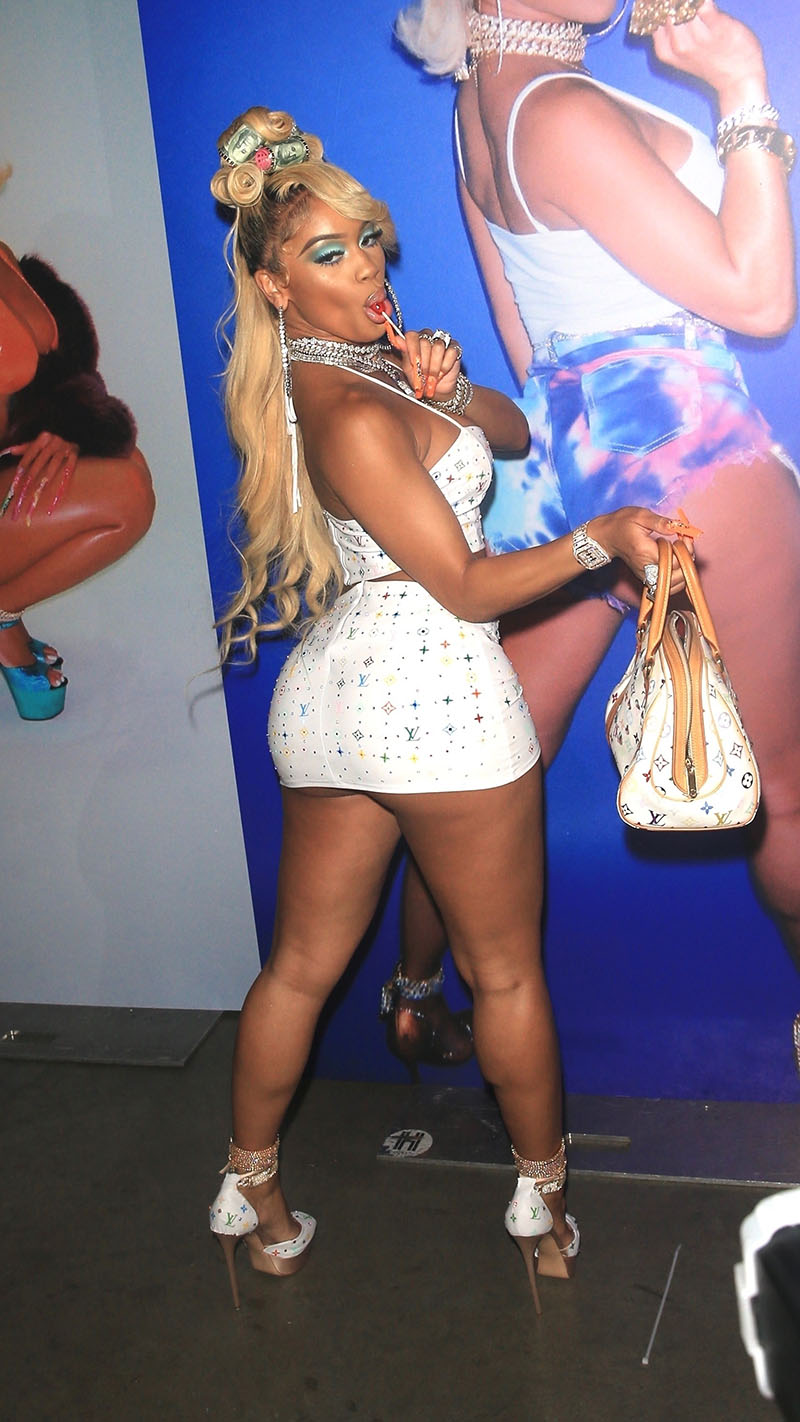 The hip-hop star completed her look with icy diamond pendants and iced out loop earrings, and a white Louis Vuitton handbag.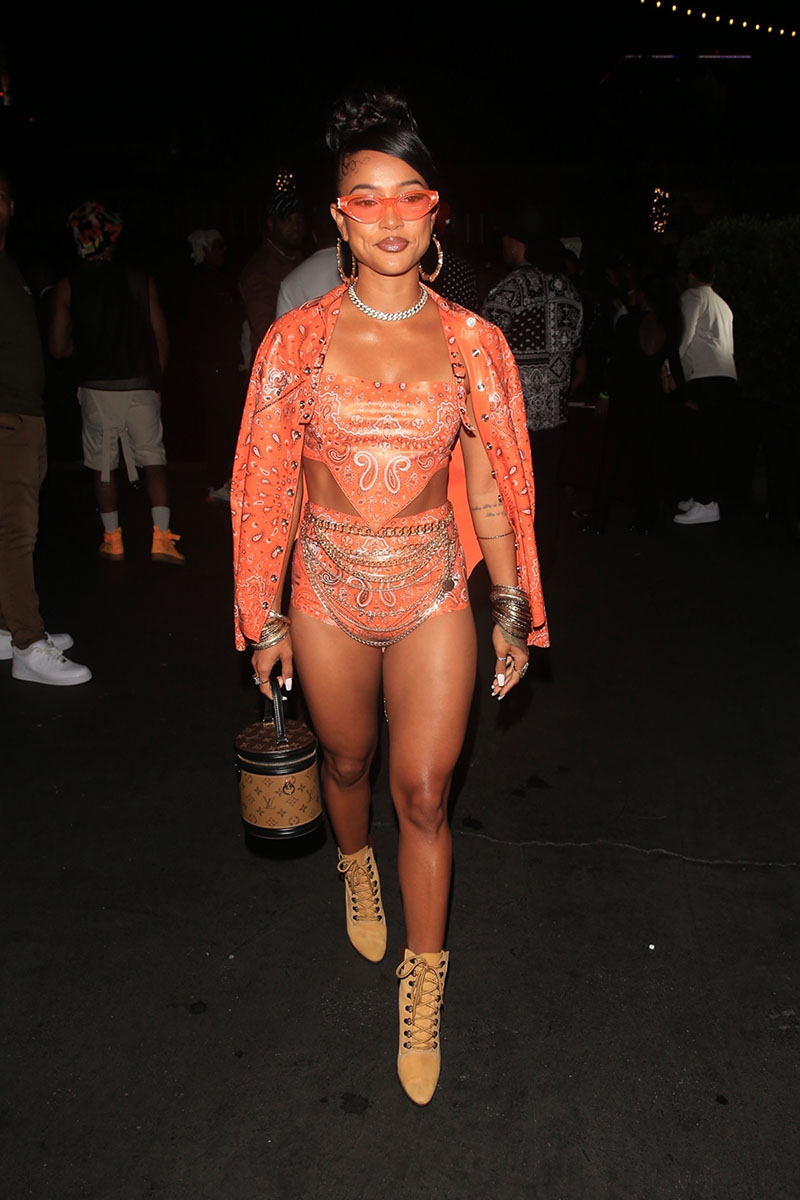 Guests, including aspiring actress Karrueche Tran, were encouraged to wear 1990s styled fashions. Karrueche complied with the dress code by wearing a bandana-print outfit, complete with an impossibly short mini skirt and a crop top with matching jacket.