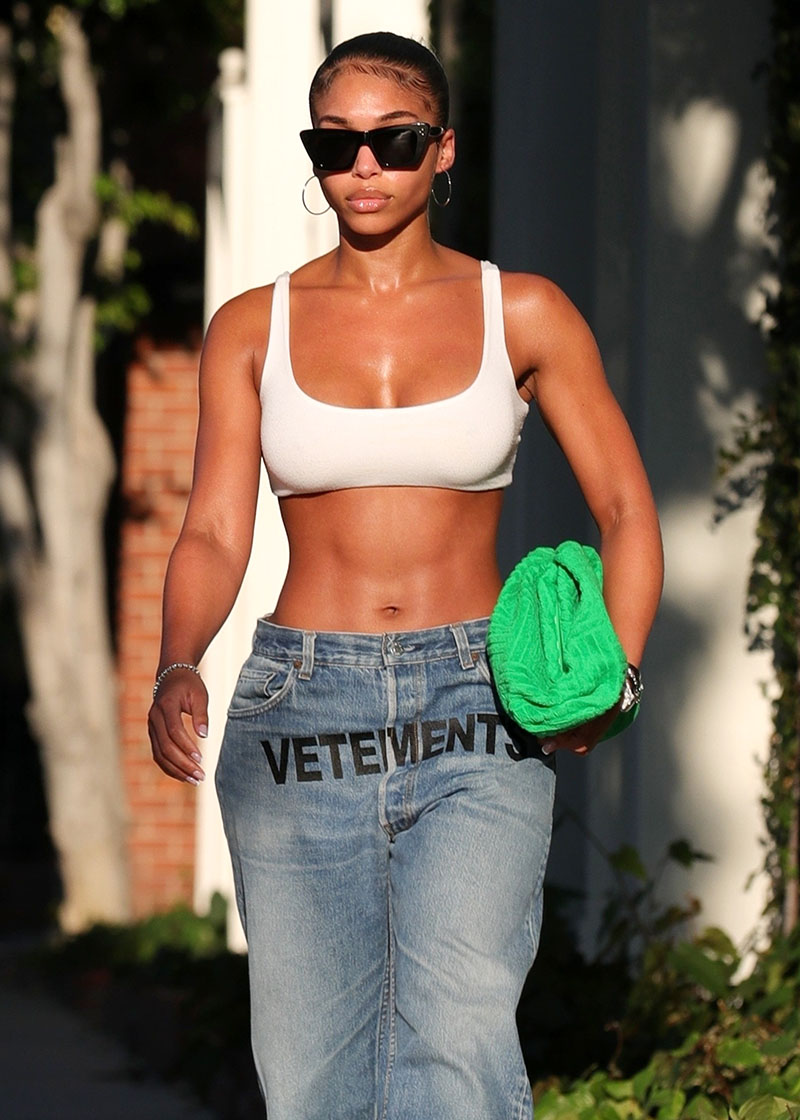 Lori Harvey shows off the fruits of her labor in the gym. The 24-year-old Capricorn displayed her incredible abs while wearing a sports bra and baggy Vetements jeans for some shopping on Melrose Place.
Jennifer Lopez and her daughter, Emme, lunched at Sunset Plaza before visiting the Vincent Van Gogh art exhibit in LA.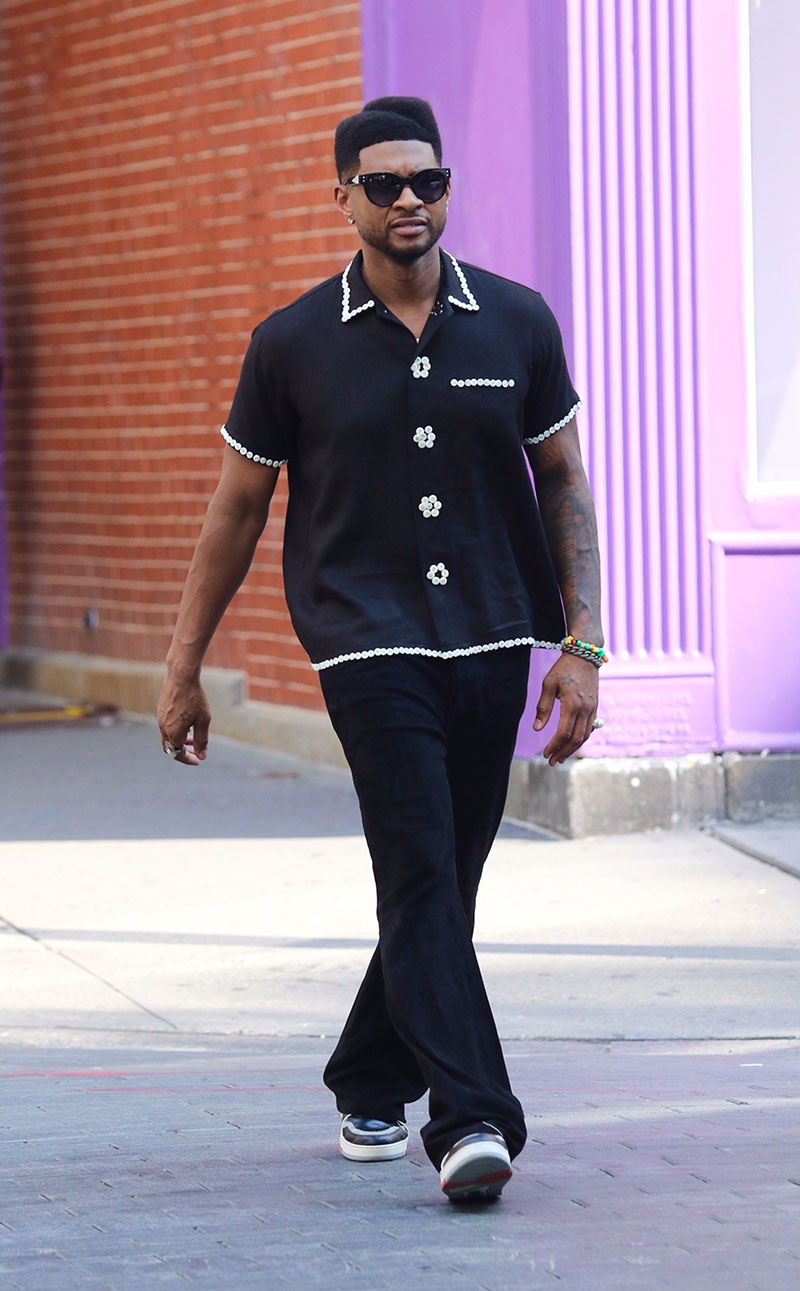 Singer Usher wore stylish all black pajamas during a Photoshoot in Manhattan's Soho area.
Rappers Young Thug, left, and Gunna arrived at the album release party for Belly in Los Angeles, CA on Thursday. Gunna was recently hospitalized with pneumonia. Young Thug surprised Gunna in the hospital by gifting him with four pricey watches. The two rappers are rumored to be an item.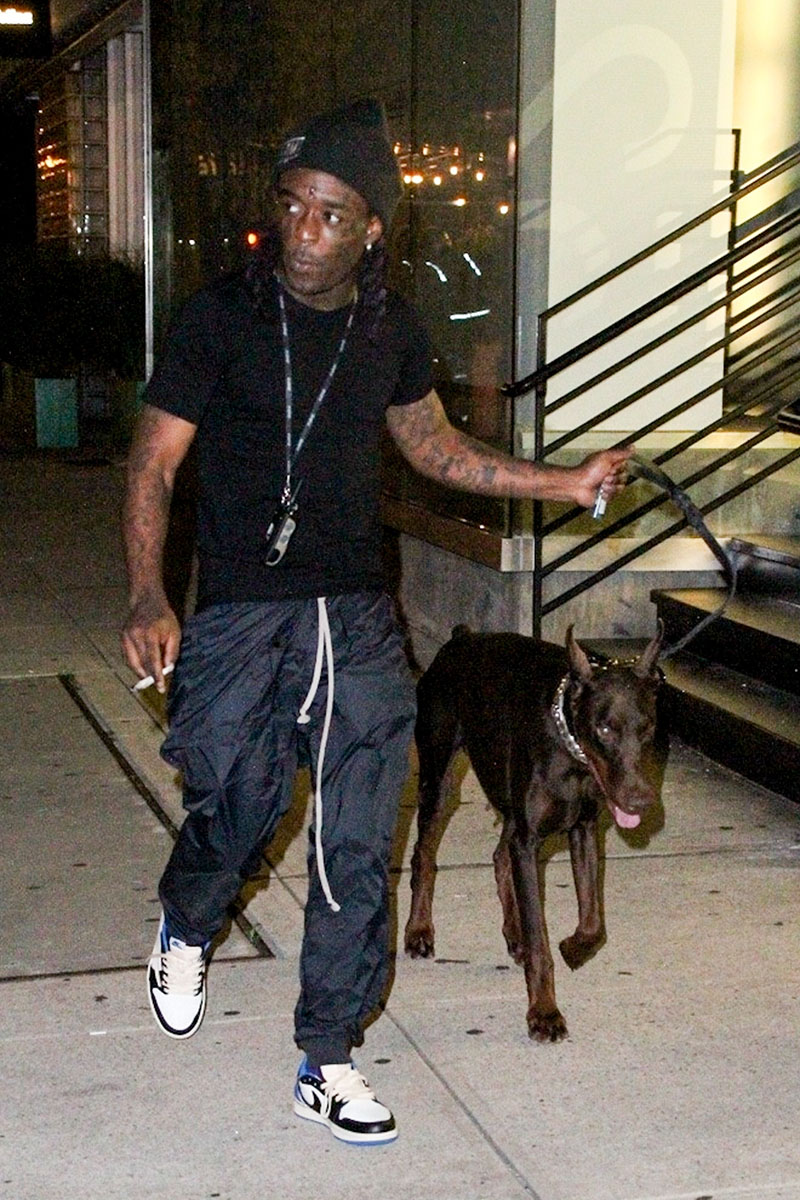 Rapper Lil Uzi was spotted smoking a blunt while walking his pet doberman pinscher outside a recording studio in NYC. Recording studios are the favorite target of robbing crews. So the rapper wasn't taking any chances. Back in the '70s dobermans were everywhere. But now they are in high demand, so you can expect to pay $2,500 for a doberman puppy.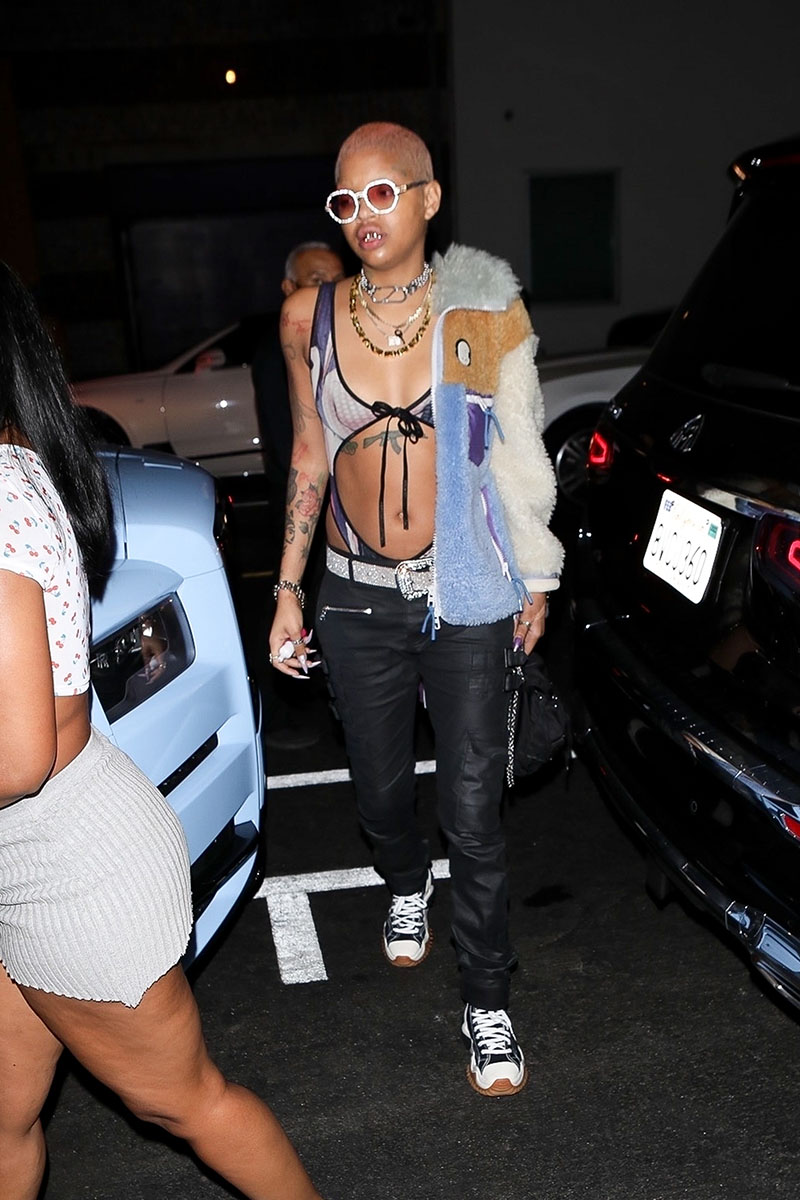 Fashion model Slick Woods shows off her bohemian style as she enjoys a night out with a friend in Hollywood.