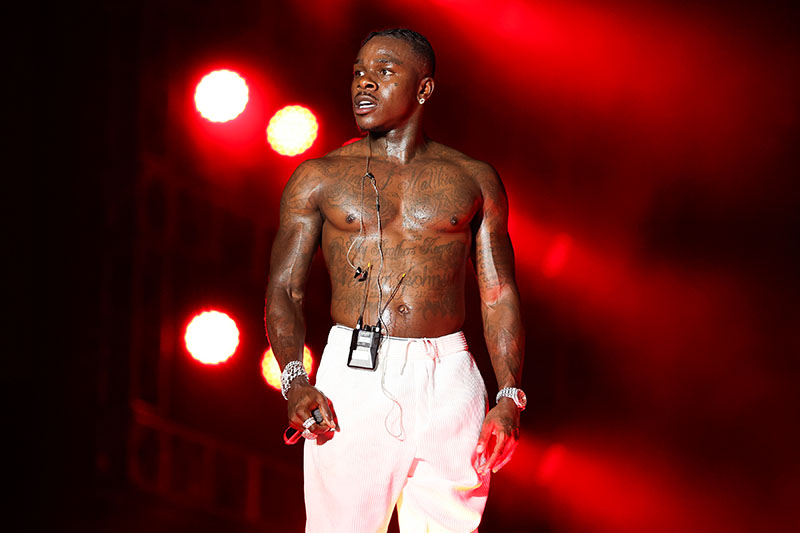 DaBaby refuses to apologize for a 4th time for his anti-HIV, homophobic rant at Rolling Loud festival last week.
The 29-year-old rapper paused his set at Rolling Loud in Miami, saying:
"If you didn't show up today with HIV, AIDS, or any of them deadly sexually transmitted diseases, that'll make you die in two to three weeks, then put your cellphone lighter up.

"Ladies, if your p**sy smell like water, put your cellphone lighter up. Fellas, if you ain't sucking d**k in the parking lot, put your cellphone lighter up."
DaBaby's second and third apologies were met with more outrage since he clearly was not remorseful.
He dug in his heels as A-list celebrities such as Elton John and Madonna dragged him.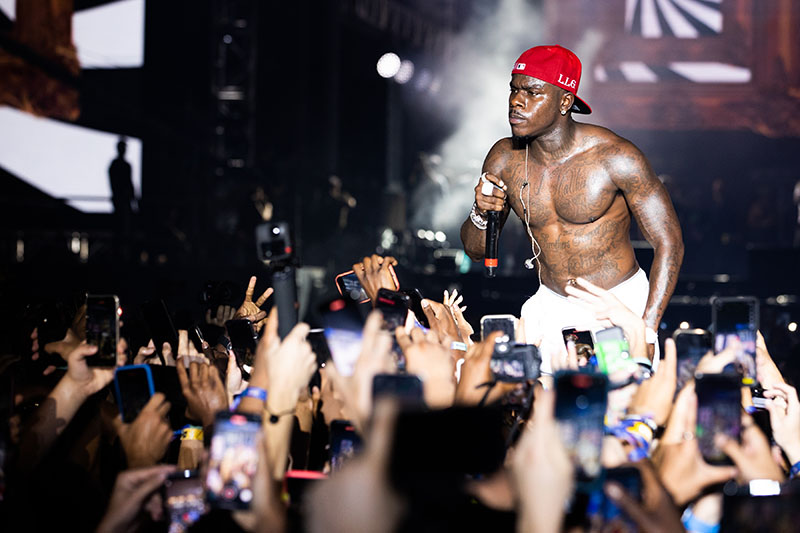 Then he was dropped from the upcoming Governors Ball and Lollapalooza.
As the intense outrage and fallout continued, DaBaby's publicist issued a formal apology on Monday for "hurtful" and "triggering" comments.
The lengthy apology included soothing, damage control language such as:
"Social media moves so fast that people want to demolish you before you even have the opportunity to grow, educate and learn from your mistakes. As a man who has had to make his own way from very difficult circumstances, having people I know publicly working against me — knowing that what I needed was education on these topics and guidance — has been challenging."
However, the publicist's apology only made the rapper's critics declare that his publicist's apology is not accepted.
The comments were turned off on the Instagram post, but critics weighed in on Twitter.com.
One thing I'm learning as DaBaby's fall unfolds is just how many music festivals have been planned ?

— big relly (@awkward_duck) August 2, 2021
NOT DABABY APOLOGIZING AFTER DOUBLING DOWN 3X pic.twitter.com/WCxSCthFD0

— simp for Wanda Maximoff (@TiangPaul) August 2, 2021
DaBaby at the next Grammys pic.twitter.com/cMEj7C6UiJ

— sage ? (@sageBiTT) August 2, 2021
DaBaby in a few weeks: pic.twitter.com/IoqgKmBgF7

— Olympic Kev? (@KevSayce7) August 2, 2021
Dababy's PR team tryna get him to apologize pic.twitter.com/yvg5iB9W2h

— ???? (@Kcajton) August 2, 2021
Dababy grossly overestimated his star power, you have no classic work, you're not Kanye West, they can literally replace you with Roddy Ricch at every show you got booked and nobody gone notice lol

— Lip Gallagher (@tonestradamus) August 2, 2021
Dababy went on a whole twitter rant after his rolling loud and went on live talking abt how he not taking his statement back now he saw his electricity bills and it's "sorry for my comments made"pic.twitter.com/wy5173UrpO

— Niggaola de Haan (@Niggaolas) August 2, 2021
DaBaby issued DaApology and still gonna loose DaBookings pic.twitter.com/FDmCX2pUHV

— elon.jpg (@edangotwaves) August 2, 2021