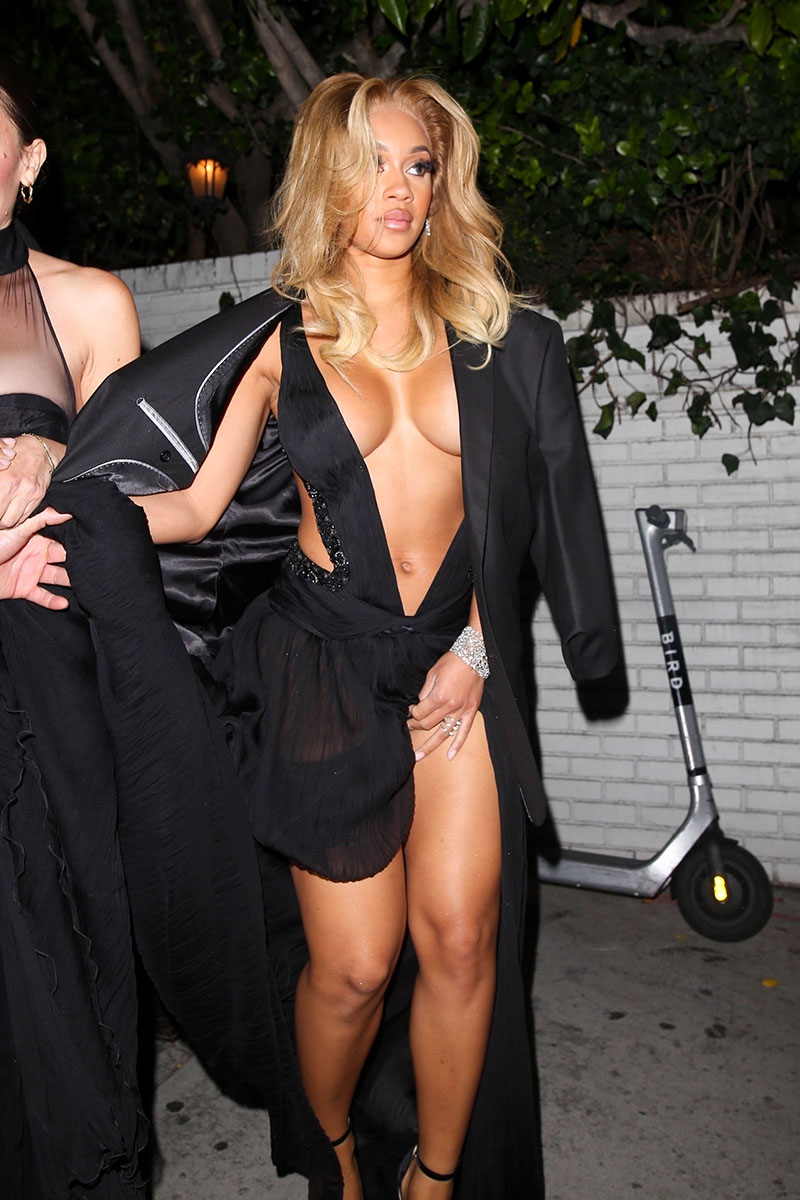 Saweetie made a spectacular entrance at Jay Z's Oscar Awards after-party at the famed Chateau Marmont on Sunday night.
The 28-year-old rapper showed up at the star-studded after-party wearing a black cut out frock that left nothing to the imagination.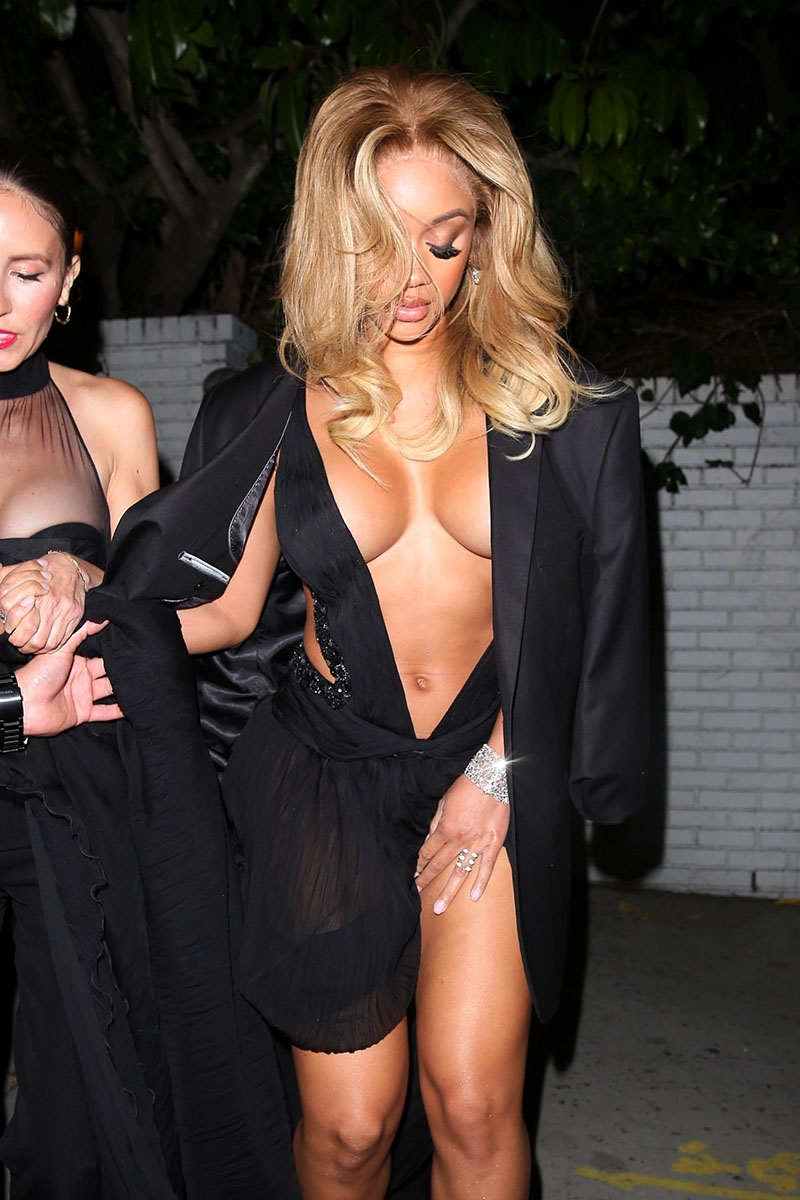 Saweetie also showed up at Elton John's Oscars viewing party and the Vanity Fair after-party at the Wallis Anneberg Center, wearing a cut out, floor length number.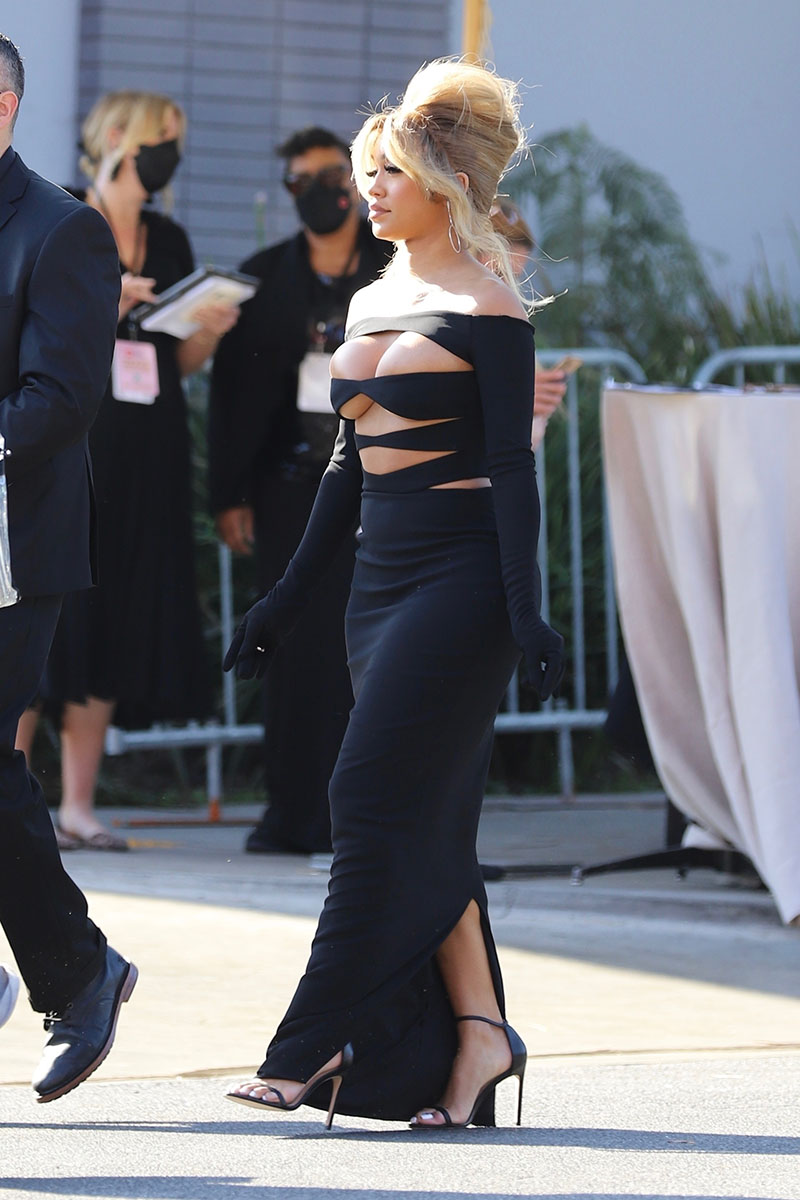 Photographers and male guests jockeyed for position to watch Saweetie stroll in.
Her final stop of the evening left tongues wagging and eyes watering. Saweetie had switched to a different knock out dress with plunging neckline to make sure she was seen at Jay Z's bash.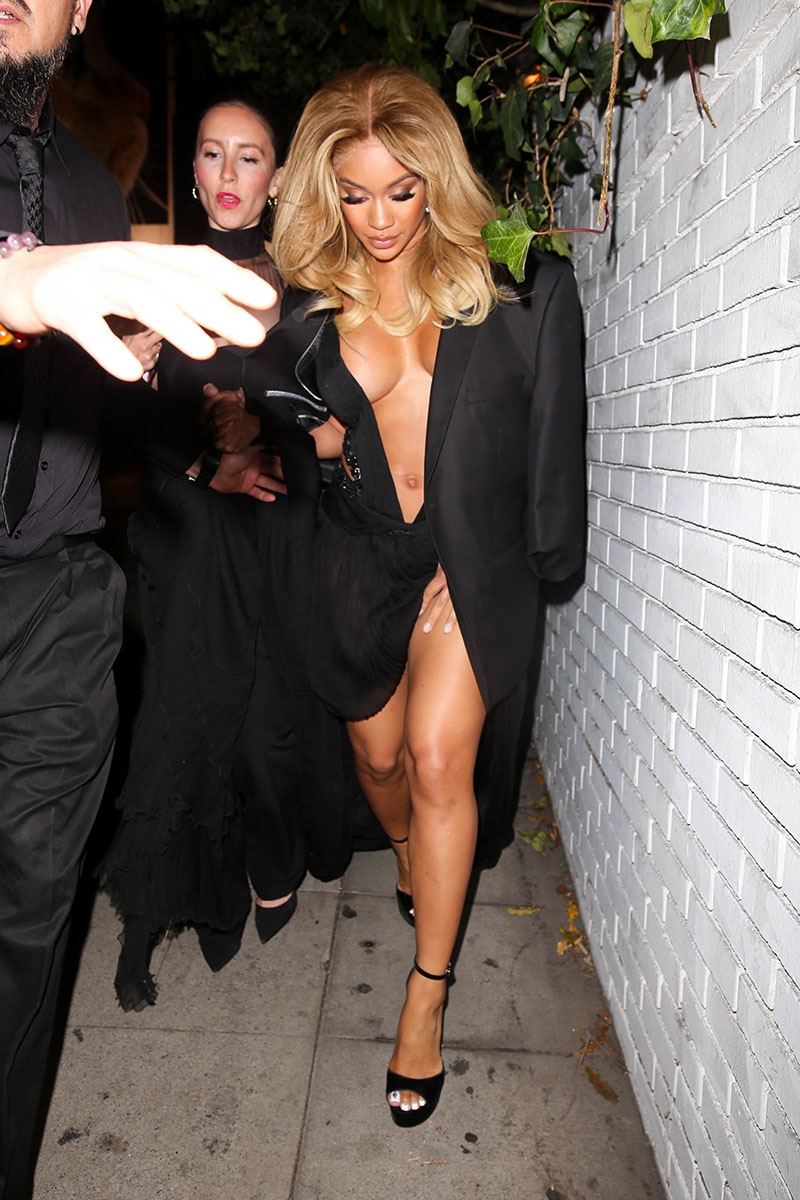 According to DailyMail.com, Saweetie struggled to hold the thin fabric of her frock together to avoid giving Jay Z's guests an eyeful of her ample assets.
Female guests whispered that Saweetie was lucky Beyonce wasn't there with her husband.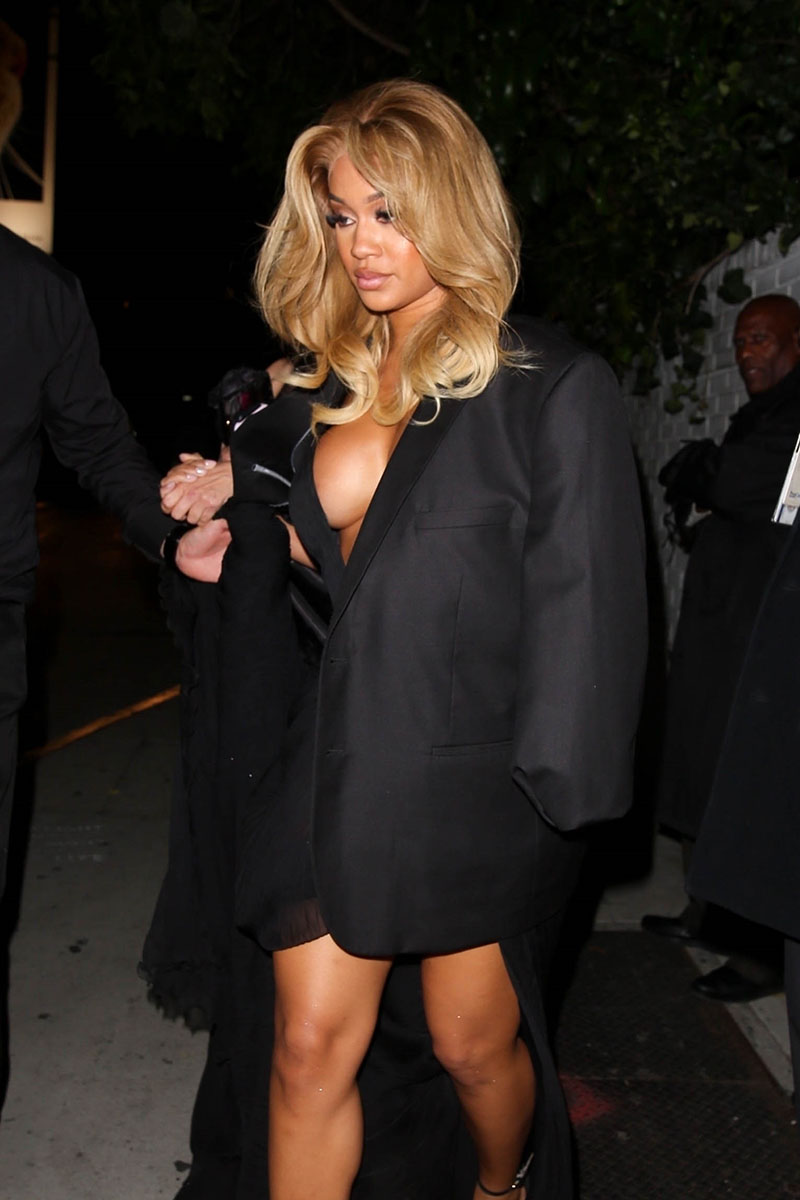 Saweetie flung a jacket around her shoulders in an attempt to cover up some skin and maintain her respectability. She was not nominated for any Oscar awards, but Twitter users say she should've been.