Nick Cannon delivered a brand new Range Rover to baby mama Abby De La Rosa after someone keyed her other Range Rover.
Nick had a brand new fully loaded matte black Range Rover delivered to the mother of his second set of twins.
Abby, 31, took to her Instagram Story to thank Nick for the thoughtful gift.
"Got the sweetest delivery yesterday! Y'all already know a hater keyed my range – this time around [baby daddy] wanted them to hate harder!! Thank you Nick for the insane upgrade [crying emoji][white heart emoji]."
Abby is mother to Nick's identical 11-month-old twin boys Zion Mixolydian and Zillion Heir.
Nick recently said the mothers of his 7 children don't have to get along.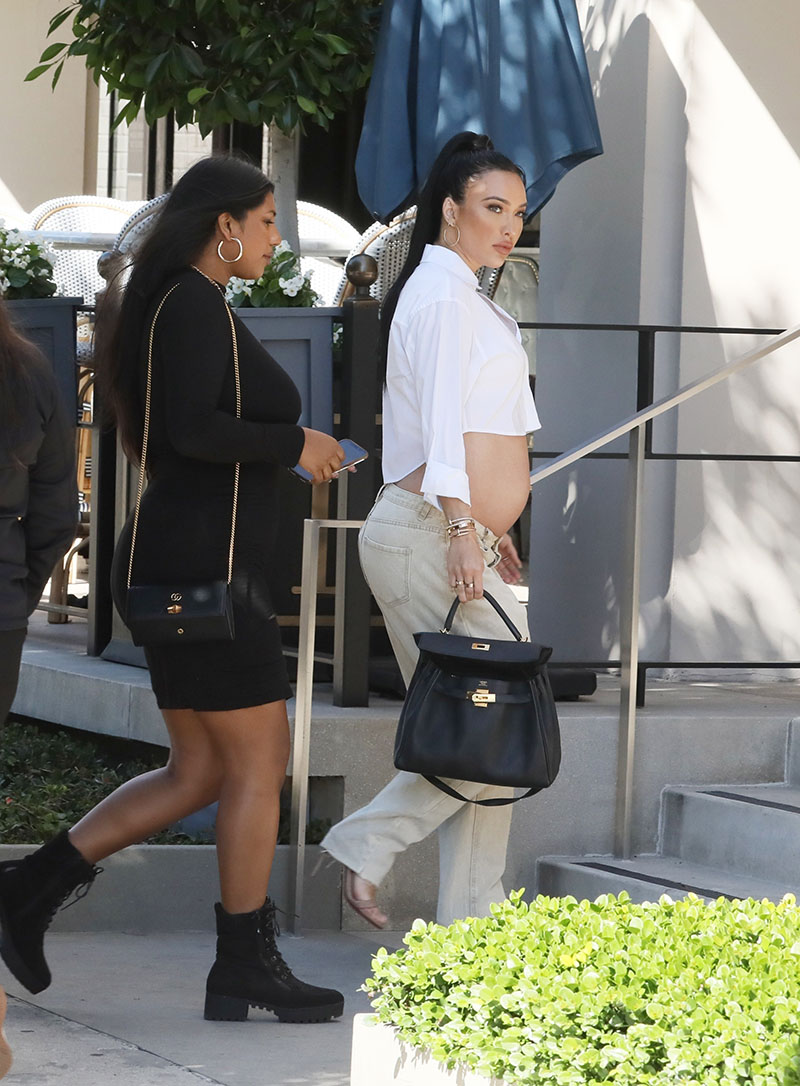 Allegedly, he is expecting four more babies with Bre Tiesi (pictured right) and ex-girlfriends Lanisha Cole, Jessica White (pictured below) and Alyssa Scott, mother of his late son Zen Cannon.
Nick, 41, also revealed he enjoys intimate relationships with all of his baby mamas except Mariah Carey, mother of his first set of twins, Moroccan and Monroe.
The media mogul said his 6-year failed marriage to Mariah convinced him that he's not built for marriage.
Nick appeared on the "It's Tricky with Raquel Harper" podcast, where he revealed he will never settle down with one woman again.
"It depends on what you call marriage. Getting the government involved? Nah. We can go have a ceremony somewhere," he said. "Why would the government be involved in your love life? That seems so bizarre to me. It's really a business and to bring business and love together, that's a tough one to get involved with.
He said his marriage to Mariah was "one of the greatest experiences of my life," adding, "And for that to come to an end as well, why would I go back if I couldn't make that work out right?"
Nick said, if he ever tied the knot again, "I'd have to be presented with something I've never seen before in order to go back to something like that. I did my best in this space, and now I feel like there's a new journey in my life. I'm not going to backtrack and put myself in that situation again because it doesn't get better than that."
Nick previously revealed he booked an appointment for a vasectomy consultation. He didn't say if he went through with the procedure.