Nick Young, a.k.a. Swaggy P, says rapper Blueface doesn't stand a chance when they step in the ring for a celebrity boxing match on July 30 at Crypto Arena in L.A.
Swaggy P tells TMZ Sports that fans should tune in early because the fight will be over in 15 seconds!
The ex-Lakers star made the prediction when he bumped into TMZ in L.A. earlier this week. He said it'll only take him about 15 seconds to finish the trash-talking "Thotiana" rapper.
Nick is so confident that he will knock Blueface out because the rapper's lifestyle means he is out of shape. Nick plans to drop the 25-year-old in the 1st Round!
"He's a rapper," Nick said. "They've got to be in the studio all night. You've got to drink, you've got to smoke. We don't do that type of stuff."
Blueface, meanwhile, was just as confident, telling TMZ that he'll beat Nick to a pulp and make the 37-year-old retired athlete "look bad."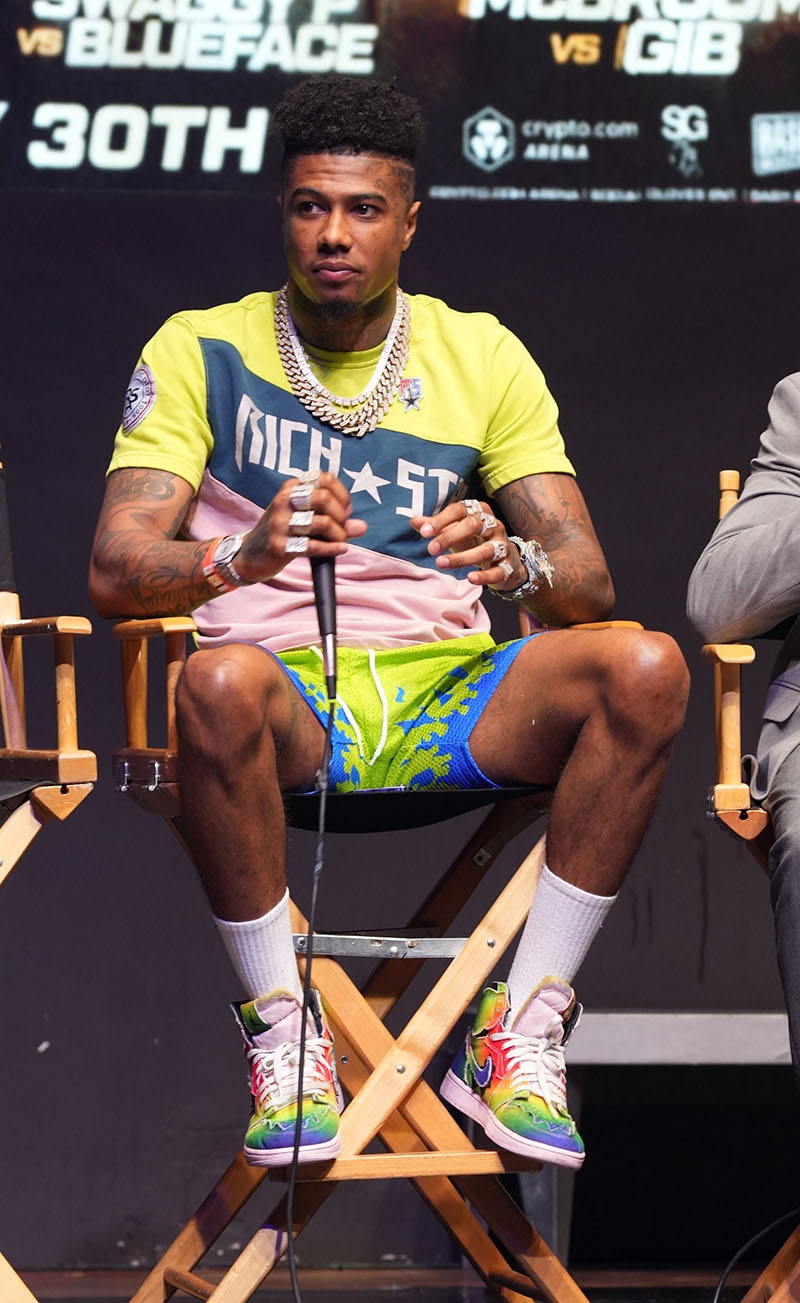 Blueface tells TMZ he plans to continue boxing after the fight, and he's already got a match lined up for late August.
Nick, meanwhile, says if the money's right, he'll continue boxing as well, "I'm just going on a knock-a-motha-f***as-out tour."
Question: Who do you think will win the boxing match?