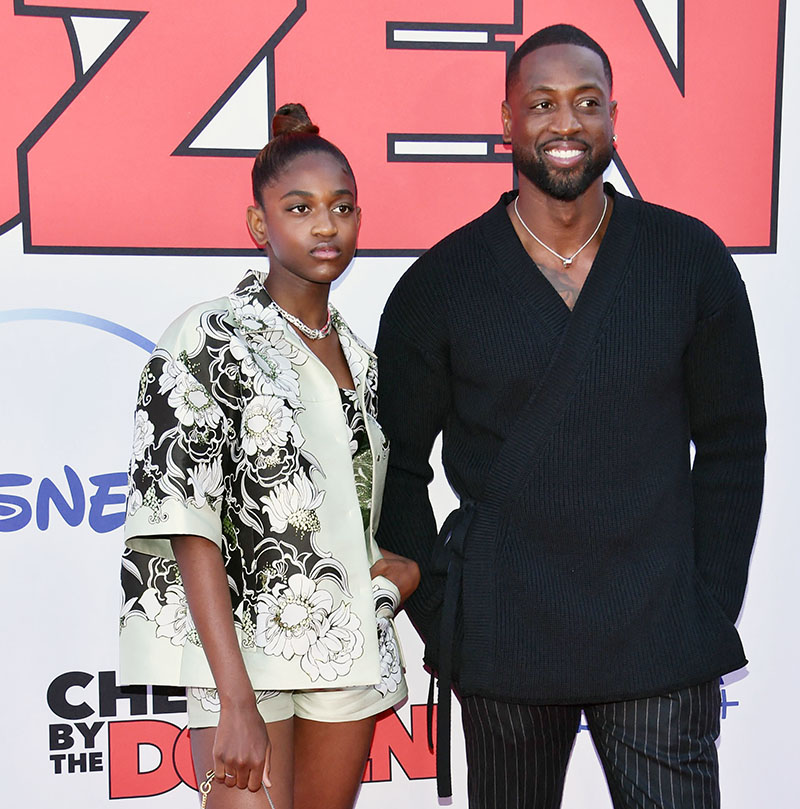 Dwyane Wade responded to his ex-wife Siohvaughn Funches-Wade's allegations that he's trying to profit off their child Zaya Wade's gender change.
In court documents obtained by The Blast, Funches-Wade expressed her concerns that Wade was "pressuring" Zaya to change genders for profit.

RELATED: Dwyane Wade allegedly told Zaya's mom, 'A lot of money has already been made' from Zaya's gender change


Funches-Wade asked a judge to stop Zaya from changing their name and gender in a new birth certificate until age 18.
She told the judge that Wade "may be pressuring our child to move forward with the name and gender change in order to capitalize on the financial opportunities that he has received."
In a seemingly desperate response on his Instagram page, Wade said he was on a "life-changing trip" to Africa when the news broke that Funches-Wade asked a judge to delay the name and gender change for 3 years.
"While I'm on a life-changing trip to our motherland, Africa, I've received a social media post about me forcing our 15 year old child to be someone she's not and to do something against her will. While none of us are surprised by Siohvaughn's attempt to fight Zaya's identity and her unwavering attempt to drag my name through the mud, I'm very disappointed that she continuously find ways of centering herself and HER needs, without regard to her children."
In court documents, Funches-Wade said Dwyane and Zaya met with her in Atlanta to convince her to cooperate with Zaya's request for a new name and gender change on the birth certificate. But Funches-Wade allegedly refused to go along.
Insiders whisper that Wade may have threatened to cut off Funches-Wade's financial support if she didn't go along with their plans.
Funches-Wade said the former NBA star told her that "a lot of money had been already made" from endorsement deals for Zaya.
"[Wade] told me that he intended to make our child very famous due to the name and gender issue and also informed me that there would be endorsements/contracts associated therewith," the author alleges.
She said 15-year-old Zaya "answered that various companies were interested and that Disney was a prospective company."
Last week, Wade was seen eating lunch with his wife Gabrielle Union and Zaya who seemed ready to throw in the towel and de-transition back to a boy.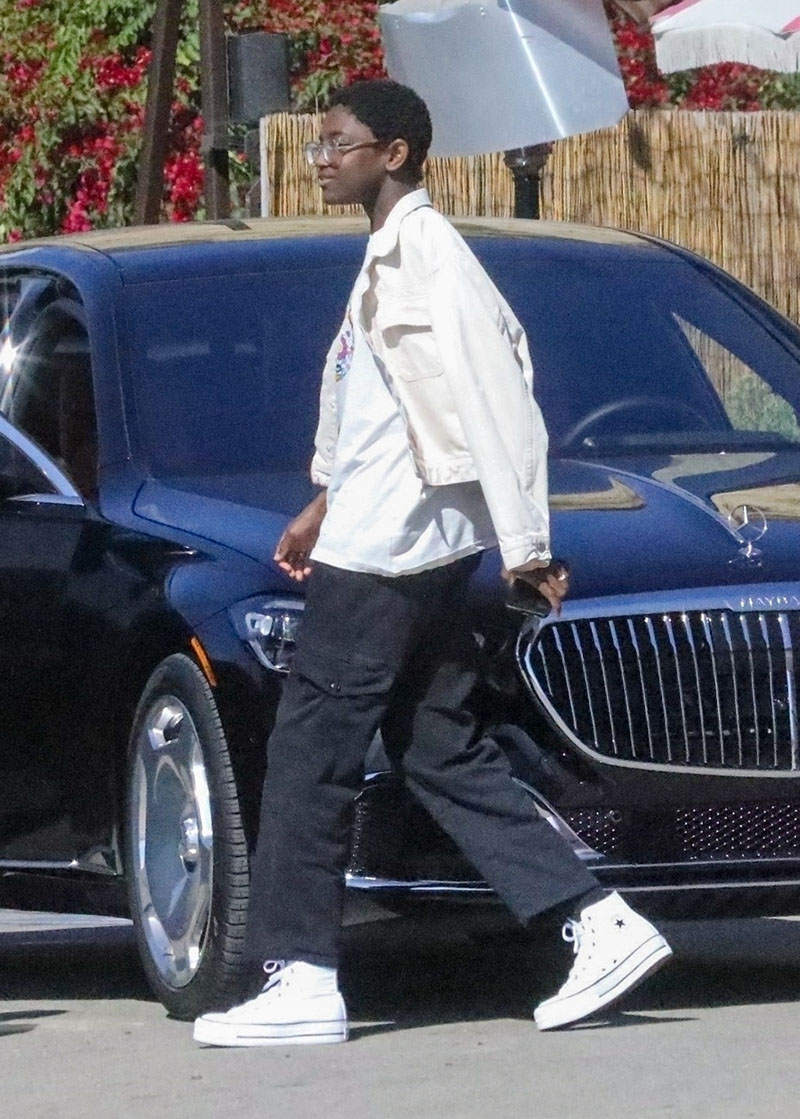 In his response on Instagram, Wade said, "Siohvaughn has decided to pretty much be an absent parent to Zaya ALL ON HER OWN."
"As men, we get a bad rep for not showing up and being absentee fathers, well that's not the case here because I'm ten toes down and I'm still going thru the BS! I will not sit on my hands this time and allow her to make a mockery of my dedication to my family. The high road has run out of real estate. My lawyer will be in contact and best of luck to the 14th lawyer as they try to unravel this book of lies that's been sold to them."