Kim Kardashian and Ye West finally settled their bitter divorce battle after 2 years of negotiations.
The 42-year-old reality TV star settled for $200,000 a month in child support. She gets to keep her $60 million mansion plus the $6.4 million house he bought next door to be closer to their four minor children.
Ye, formerly Kanye West, 45, will keep his $57 million Malibu beach front home that was under renovation until construction workers walked off the job due to lack of funds.
In addition to his unfinished beach front home, Ye gets to keep 2 ranches he owns in Wyoming; 300 acres in Calabasas, California; a home in Belgium; and the Chicago home he grew up in, according to DailyMail.com.
The $200,000 monthly payment must be wired into Kim's account on the first day of every month. If the money is late, Kim can ask a judge to seize the cash from Ye's bank account.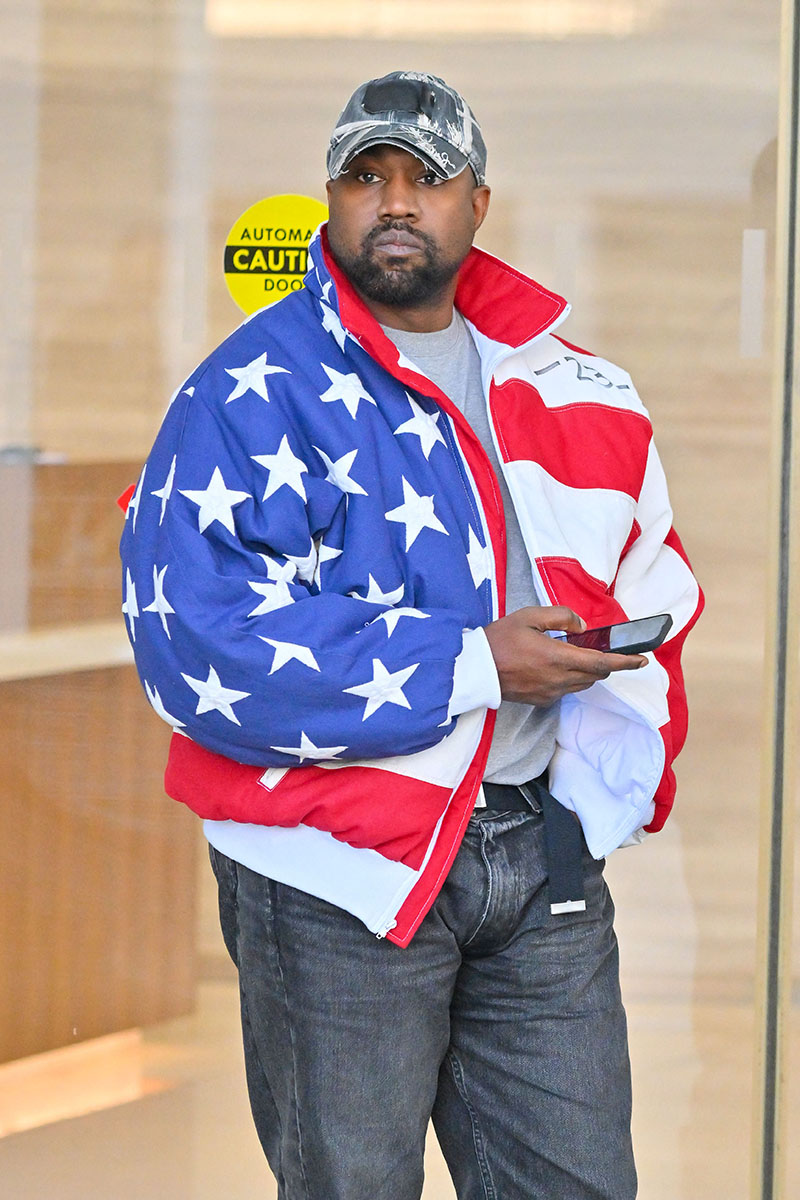 Kim likely agreed to settle their divorce because Ye's net worth is shrinking daily.
The IRS allegedly put a $50 million lien on his bank accounts. Additionally, Adidas asked his bank to put a $75 million hold on his accounts.
Ye was scheduled to sit for a deposition and answer questions from Kim's lawyers about his dwindling financials. But he skipped out on the deposition earlier this month. A second deposition was scheduled for next month, but Kim agreed to settle the divorce.
Just a year ago, Ye was worth an estimated $1 billion. He's now down to his last $100 million, according to reports.
Kim and Ye were married in Italy in 2014. They have two daughters, North, 9, and Chicago, 4, and 2 sons, Saint, 6, and 3-year-old Psalm.
Ye and his oldest daughter North West were spotted Christmas shopping at Westfield Mall on Tuesday, Nov. 29. Earlier in the day, he was seen picking up North and Saint from his Donda Academy. The school is still open despite most of the staff quitting last month.
Kim finally agreed to allow their children to attend non-accredited Donda Academy's after-school program. They also attend the accredited Sierra Canyon School in Los Angeles, CA.
Kim can ask for mediation if they can't agree on a parenting decision going forward.
Kim filed for divorce from Ye in February 2021. Soon afterwards, she began dating former Saturday Night Live comic Pete Davidson, 29, while Ye briefly dated actress Julia Fox, 32.
Neither relationship lasted a year.
Kim is under fire for not cutting ties with Balenciaga amid the furor over their holiday ad campaign featuring minor children holding bondage teddy bears.

RELATED: PICS: Kim Kardashian Spotted Pumping Gas in a $2,200 Balenciaga Dress

Kim issued a statement on Monday, saying she is re-evaluating her relationship with the brand. But that's not enough for her irate fans.
The fashion house issued two statements – the latest on Tuesday – after shutting down comments on all of their social media spaces. Balenciaga said they will put a plan into place to make sure this never happens again.