Wendy Williams sparked concern among her fans when a video surfaced online that showed her begging a passerby to help her step up on a curb on Thursday.
BACKGRID.com posted photos and videos of Wendy arriving at a smoke shop in NYC on Thursday.
Wendy, 58, stepped out of her chauffeured-driven SUV and called out, "can someone help me?"
A kind videographer stopped filming to help her up on the curb, while another passerby rushed over to assist.
Wendy was dressed casually in a mid-length Gucci coat, denim shorts, tights, and black furry boots. She accessorized her outfit with a red Hermès Birkin handbag.
Wendy has been candid about her health issues in the past, including Graves' disease and lymphedema (fluid buildup) in her legs.
The former talk show icon is 5-foot-9 and normally weighs 165 lbs. She has lost weight and is down to 138 lbs.
Wendy won a legal victory earlier this month when a judge ruled she doesn't have to resume alimony payments to her unemployed ex-husband, Kevin Hunter, Sr.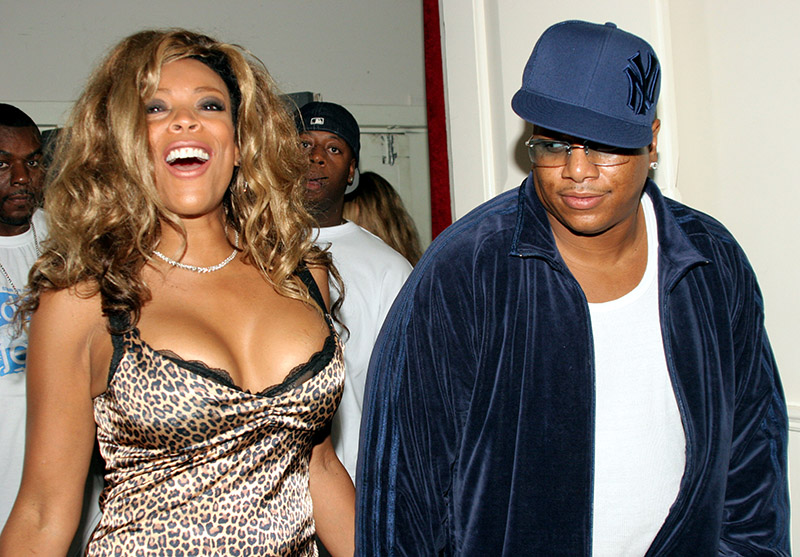 In December, Kevin Hunter Sr. filed a lawsuit to force Wendy to resume making his monthly alimony payments despite her dire financial situation at the time.
Wendy's lawyers filed a motion noting that she was in dire financial straits after she was fired from her popular daytime talk show last year.
According to court documents obtained by Radar Online, Kevin, 50, claims his ex-wife stopped sending spousal support checks in October 2021. Hunter complained he was "broke" and couldn't "pay his bills."
Wendy's lawyers said she no longer received a steady paycheck in October 2021.
A New Jersey judge dismissed the lawsuit without prejudice. The judge ruled that Kevin's demands were "not emergent," and also denied his request for Wendy to pay his attorney fees.
That means Kevin will have to pay the attorney's fees himself.
Both parties were ordered to participate in "binding arbitration."
"The issues surrounding the severance payments, and the [Qualified Domestic Relations Order] are disputed and therefore need to be mediated," the judge wrote.