Attorneys for Tiger Woods said no "oral tenancy agreement" exists between the golf legend and his ex-girlfriend, Erica Herman.
On Monday, Ms. Herman filed a $30 million lawsuit against Woods' private trust. She accused the Trust's agents of using trickery to get her out of Woods' Hobe Sound, Florida mansion.
Woods, 47, reportedly asked Ms. Herman to move out of his home following their breakup in October 2022.
Ms. Herman claims the Trust used trickery to force her out of the home by convincing her she was going on vacation with Woods. But when she got to the airport, the agents called and told her the locks had been changed at the house. She said she wasn't able to retrieve her personal belongings from the house.

RELATED: Update: Tiger Woods' ex-girlfriend sued him for $30M for locking her out of house

In a motion to intervene, Woods' attorneys wrote that Ms. Herman sued the Trust to nullify a nondisclosure agreement she signed 6 years ago that required her and Woods to settle all disputes in arbitration.
Ms. Herman, 39, worked as a general manager of Woods' restaurant before she began dating the golf star. She signed the NDA with him on Aug. 9, 2017.
The attorneys said Herman's disputes are with Woods, not with the Trust. But she did not sue him personally. She sued the Trust, which owns "only a limited remainder interest" in his 9,700-square-foot seaside mansion.
"Though this action involves Mr. Woods' personal residence and arises out of Mr. Woods' decision that Plaintiff should no longer live in his home following the breakup, Plaintiff did not sue Mr. Woods," the motion to intervene said. "The disputes raised by Ms. Herman in the lawsuit against the Trust are, in fact, disputes between Ms. Herman and Mr. Woods."
Ms. Herman alleges she had an "oral tenancy agreement" that allowed her to live in Woods' personal home rent-free and expense-free in exchange for her performing personal services during their six-year relationship.
She claims the agreement was breached when Woods informed her that their relationship was over on Oct. 13, 2022. She alleges there were about five years left on the oral agreement at the time.
The latest motion said Woods arranged for Ms. Herman to stay in a local luxury resort and gave her money to apply toward a new residence after their breakup. But she wants a judge to void the NDA and allow her to move back into Wood's mansion.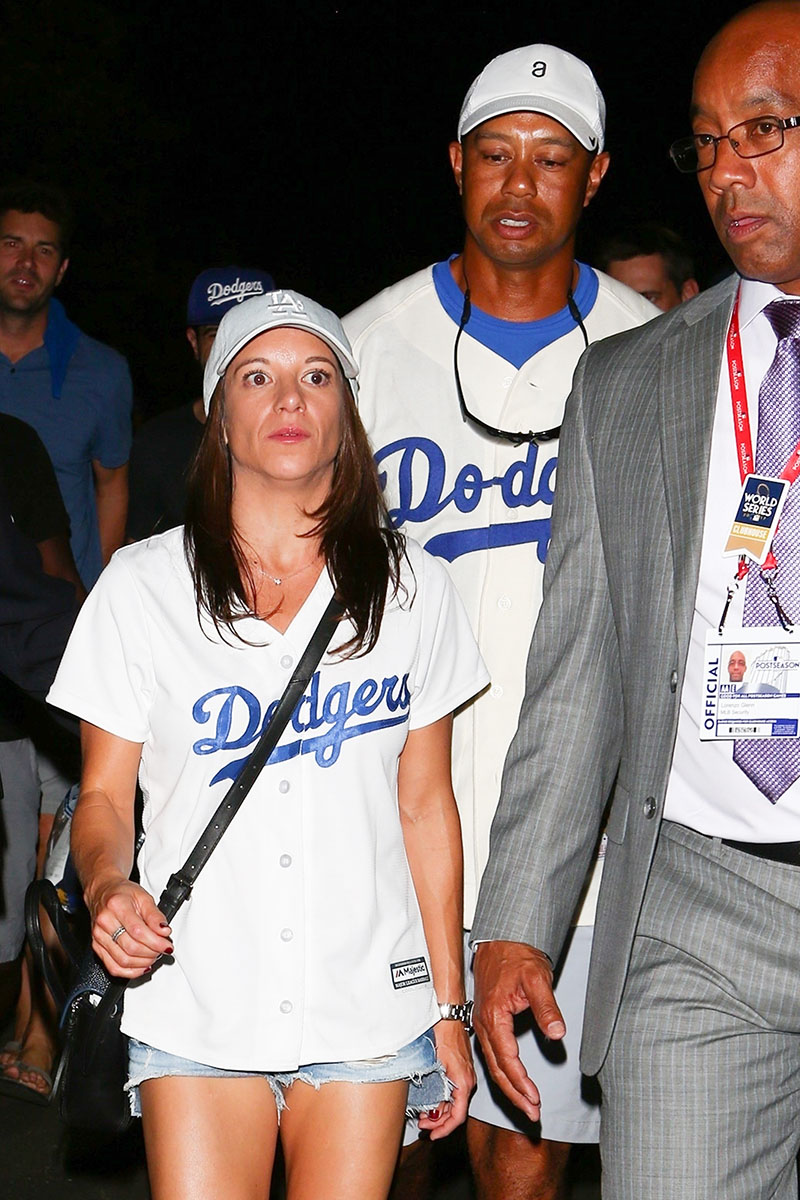 "Mr. Woods never negotiated an oral tenancy agreement with Ms. Herman," the motion to intervene says. "Nor was there ever a written tenancy agreement between Mr. Woods or the Trust and Ms. Herman. Mr. Woods never transferred to Ms. Herman any ownership interest in or rights of possession to the Residence."
Woods filed for arbitration proceedings on Dec. 22. He stated Ms. Herman has no right to live in his residence and is not entitled to monetary damages from him. But the proceedings were halted on Jan. 26 after Ms. Herman alleged breach of an oral tenancy agreement involving a "sexual harassment dispute."