R. Kelly has officially filed an appeal in his federal sex crimes case in New York after text messages allegedly show a victim's mother grooming her for him.
According to legal documents, obtained by TMZ, the "I Believe I Can Fly" singer — who was convicted in 2021 on 9 federal counts of sex crimes and human trafficking — says he didn't receive a fair trial.
His attorney, Jennifer Bonjean, filed R. Kelly's appeal on Tuesday, TMZ reported.
R. Kelly's lawyer argues that federal prosecutors did not meet its burden of proof in court.
His lawyers say that at least 4 of the jurors selected have since admitted prejudging his guilt before handing down their official verdicts. He claims at least 2 of the jurors had watched the "Surviving R. Kelly" docuseries, and should never have been seated on the jury.
As for the underage girls he's alleged to have groomed and molested, court transcripts detailing text messages between R. Kelly's then-17-year-old ex-girlfriend, Azriel Clary, and her mother, Alice Clary, have leaked online.
In the transcripts, Azriel's mom, Alice, allegedly pimped her daughter out to the convicted predator.
Alice allegedly instructed the then-teenager to remove her glasses and put her "hair to the side," to entice the Chicago native who was known for preferring pretty young things.
The grooming allegedly began after Alice scheduled a visit for her young daughter to meet the "Step In The Name Of Love" singer in his hotel room at the peak of his R&B career.
"Mama knows best. Pretty hurts," one text read. Alice allegedly advised Azriel to "put on a show" for Kelly, and suggested that her young daughter give Kelly a lap dance.
"'Dance, grab his hand, shimmy, wiggle, sit on his lap entice him … while singing. It's all bout performance… this is your chance and opportunity don't blow it [sic],'" the text message said, according to the court transcript.
Alice also reportedly encouraged the teen to make herself look younger than her stated age.
"Take off that ugly ass lipstick. I told you he doesn't want you to be grown," she allegedly texted. "He wanted you cuz you look young and innocent."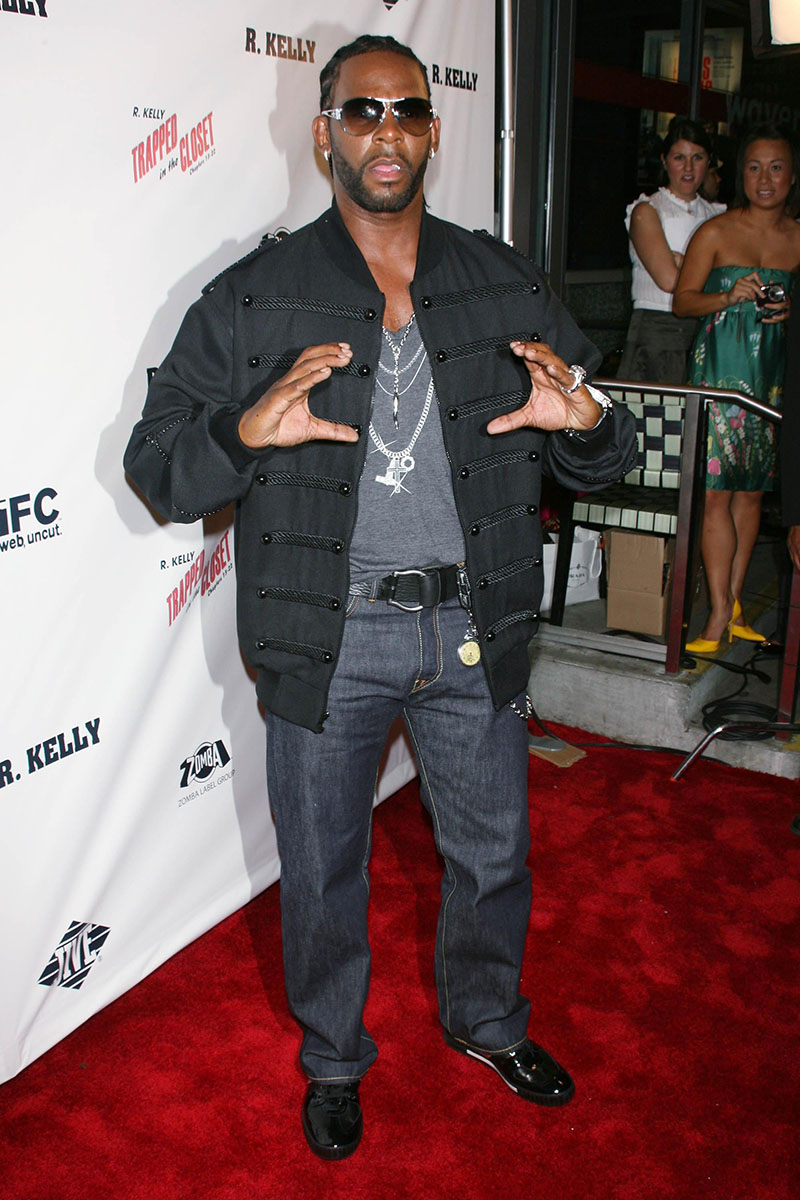 Kelly seems to have an explanation for what happened in each case, according to TMZ. He says some of the "girls" were, in fact, at least 18 years old when he met and engaged in consensual sexual relationships with them.
In the cases where Kelly is alleged to have met with actual minors, his legal team claims he was misled by those girls at the time about their real age.
Kelly also pushes back on former employees/associates who took the witness stand to testify against him. He says a lot of them falsely testified to things they had no real knowledge of and weren't privy to in their capacity as staffers.
He's asking the appeals court to reverse his convictions or, at a minimum, order a new trial.
Kelly was also convicted in a second federal case in Chicago. He's serving 20 years in that case. No appeal for that case has been filed just yet.
He's currently serving a 30-year sentence in the New York case.