Lori Harvey and actor Damson Idris joined her parents Steve and Marjorie Harvey on holiday in Saint-Tropez over the weekend.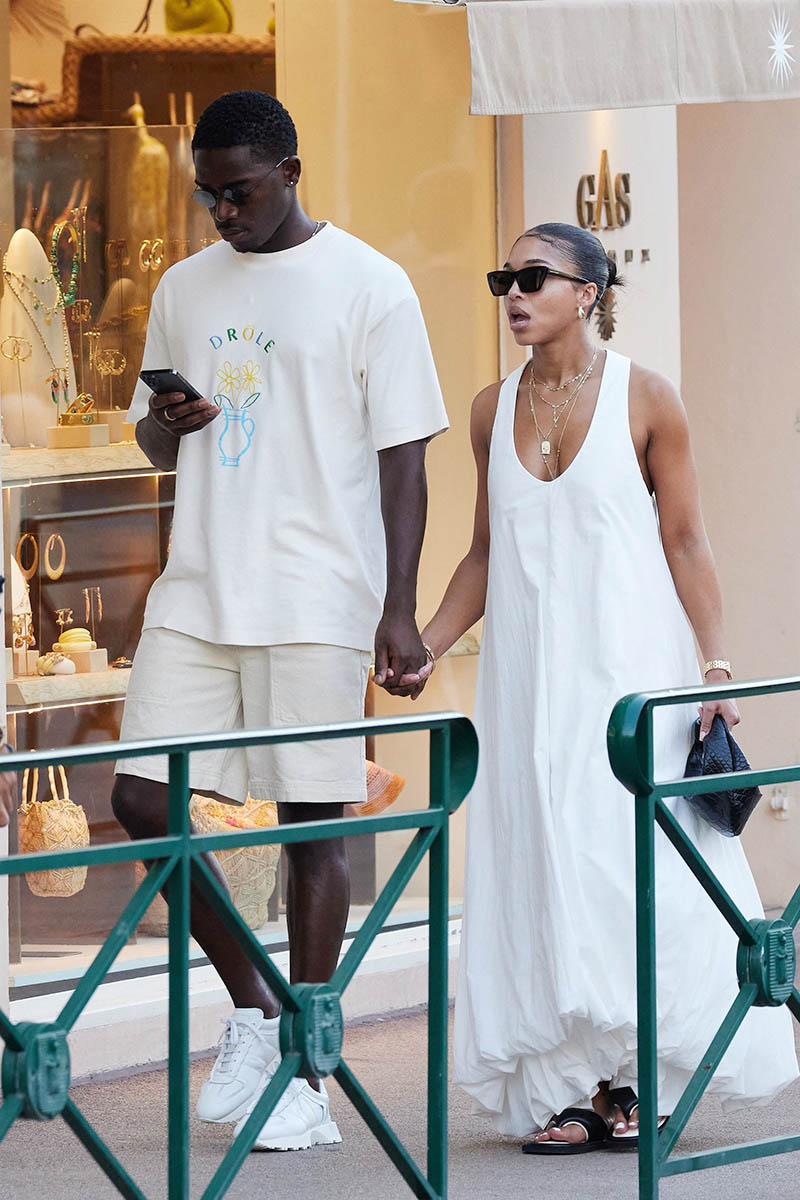 Lori and Damson held hands as they strolled through an upscale seaside shopping district. They were joined by Lori's brothers Wynton and Broderick Harvey, Jr.
Steve Harvey is reportedly happy to escape the drama surrounding his co-host Shirley Strawberry in Atlanta. Shirley's husband, Earnest "Ernesto" Williams, was recently sentenced to 2 years in prison on a gun charge. Ernesto faces a plethora of other charges, including fraud and rape.
Lori recently shut down rumors that she's dating rapper Quavo. Rumors flew after Lori and Quavo were spotted lunching at a West Coast restaurant last weekend.
Speculation ran wild amid reports that Lori and Damson were no longer together.
According to TMZ, Quavo and Lori were simply at the same restaurant at the same time. They arrived separately and ate lunch at separate tables. They didn't even interact with each other.
Lori cleared the air in a TikTok video. She denied eating lunch with Quavo, whom she barely knows.