Update, Aug. 24, 2023 at 4:25 PM:
YouTuber Tasha K is reportedly trying to work out a settlement with Cardi B to pay off her $4 million debt.
According to court documents obtained by Radar Online, Tasha is trying to work out a deal with the "WAP" rapper.
The vlogger has submitted her proposed plan to repay her creditors, including Cardi B and the IRS.
Per the proposed plan, Tasha will continue to make $1,000 monthly payments on a 2021 Chevrolet Silverado. She will also pay $84,000 in back taxes to the IRS, and $40,000 to the Georgia Department of Revenue.
Cardi B – her largest creditor – will receive pennies on the dollar to satisfy her $4 million judgment.
Cardi will be paid a lump sum of $220,000 — only 5% of what she owes. The rapper has yet to respond to the plan. She will likely reject the plan, but 5% is better than nothing.
Cardi B filed a lawsuit earlier this month to prevent Tasha K from erasing her $4 million debt in bankruptcy court.
Tasha K filed for Chapter 11 bankruptcy protection after Cardi B seized thousands in advertising revenue as part of the multi-million dollar judgment she won in a defamation lawsuit.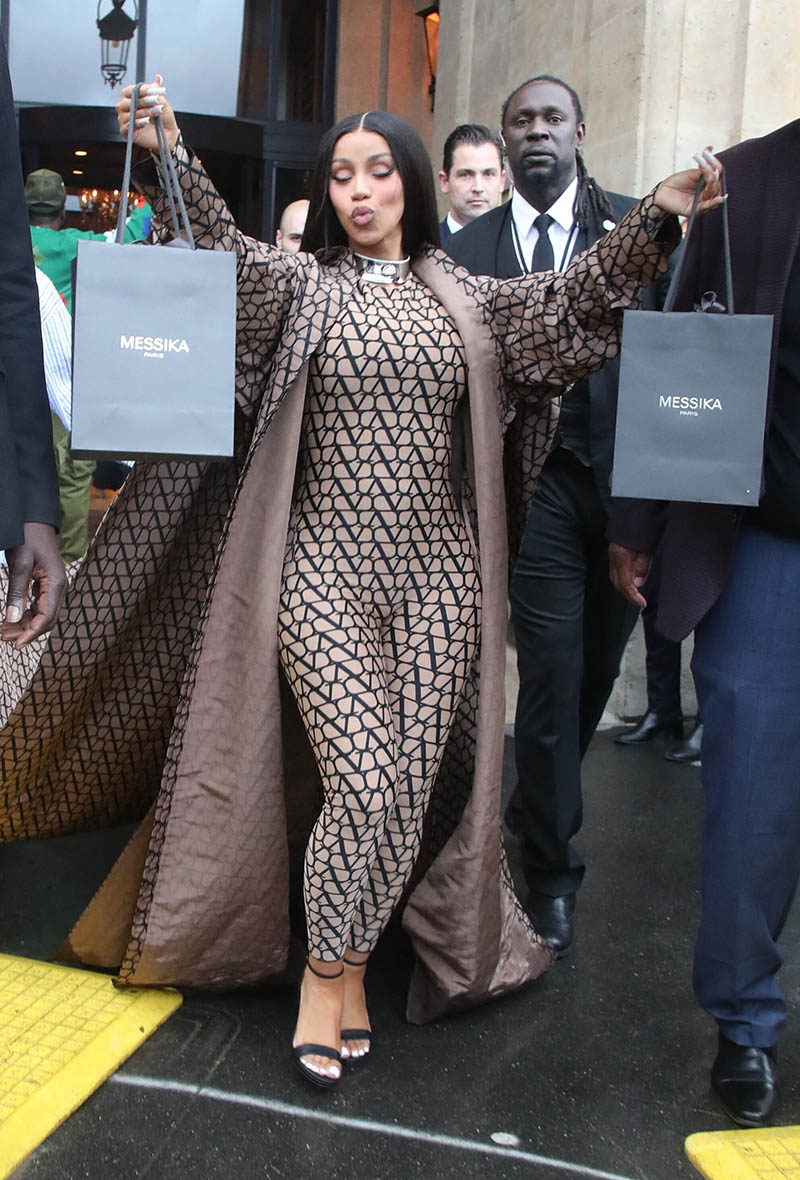 In her lawsuit, Cardi B asked the court not to allow Tasha's debt to be wiped clean in the bankruptcy, Radar Online reported.
She argued, "Defendant was given multiple opportunities to retract the false and defamatory statements and videos, but Defendant steadfastly refused to do so."
Court documents, obtained by Radar Online, shows Tasha K, real name Latasha Kebe, filed for Chapter 11 bankruptcy in a Florida court in May of this year.
Tasha listed her total debt as $1 million to $10 million. She listed her assets as a 2021 Chevrolet Silverado worth $46,000, $2750 worth of furniture, $500 worth of electronics, $2,500 worth of clothes, and accessories, including 2 Louis Vuitton purses and a Coach bag.
According to Michelle, a.k.a. ATLien, during a bankruptcy hearing last month Cardi's attorney asked Tasha K if she wired $800,000 to a bank in Africa.
Tasha K reportedly denied wiring any cash overseas. Tasha appeared at the hearing via CCTV from her home in Florida.
Watch the video below.



This post was originally published on: Aug 10, 2023 at 6:58 PM.