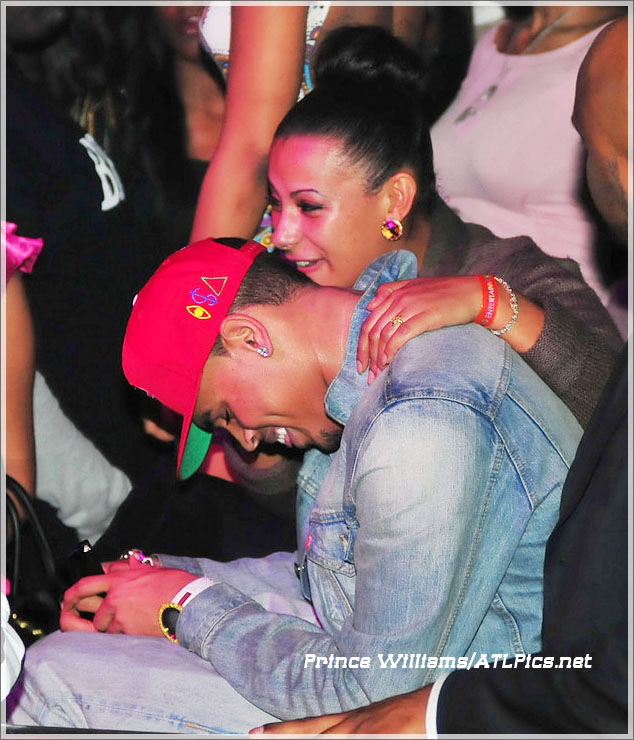 Troubled R&B singer chris brown hosted the Sunday night party last night at the infamous Velvet Room in Decatur, Georgia, a suburb just north of Atlanta. brown, 21, was seen hugged up all night in the club's VIP area with an attractive LSLH chick with interesting tongue jewelry.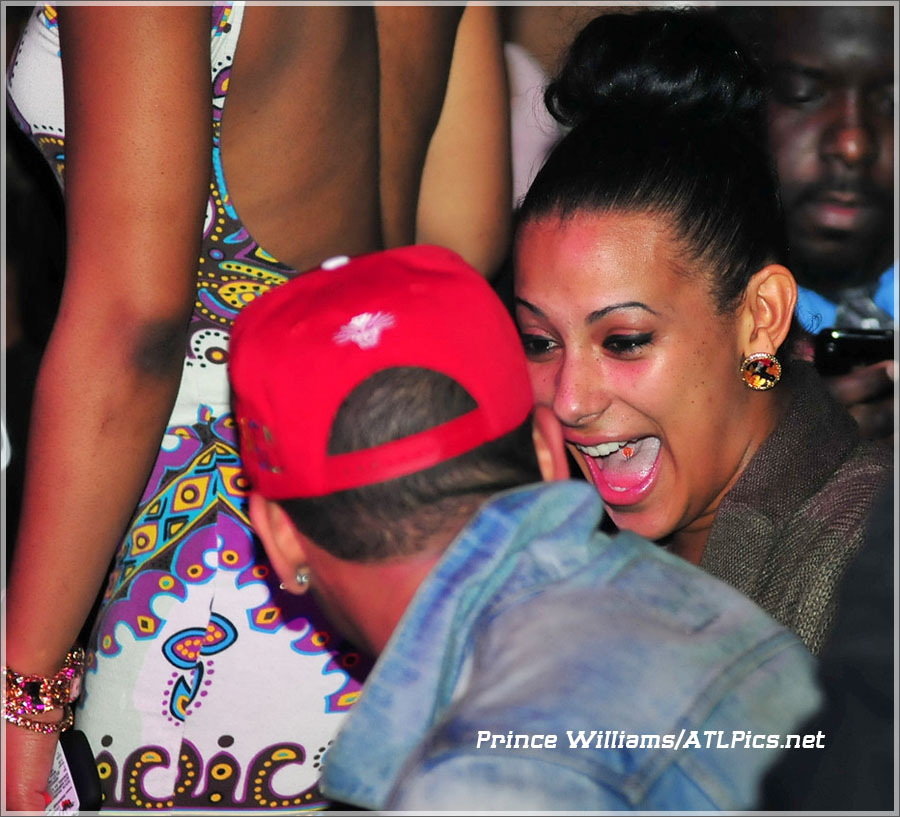 Both Rihanna and brown have shown a strong desire to move past the drama surrounding their violent pre-Grammy Awards incident in 2009. Over the weekend, both stars appealed to their fanatical Twitter fan bases to let bygones be bygones.
After a chris brown Stan begged RiRi to stop talking about the incident in magazine interviews, Rihanna responded by tweeting: "AGREED! People won't stop asking about it! It's f---in' annoying! Nobody wants to relive that, but some ppl can't respect that!"
When the RiRi and breezy Stans continued bickering on Twitter, brown interceded with this tweet: "Y'all starting to sound extremely childish! #teambreezy and #rihannanavy It's pointless. Love team breezy & thank you rihannanavy for supporting ya girl."
Rihanna could benefit from the ceasefire. She has a new album to promote, LOUD, which debuted at #3 on the Billboard pop chart. And brown's predicted miracle comeback never quite materialized after his Visine-assisted emotional breakdown onstage at the 2010 BET Awards in June.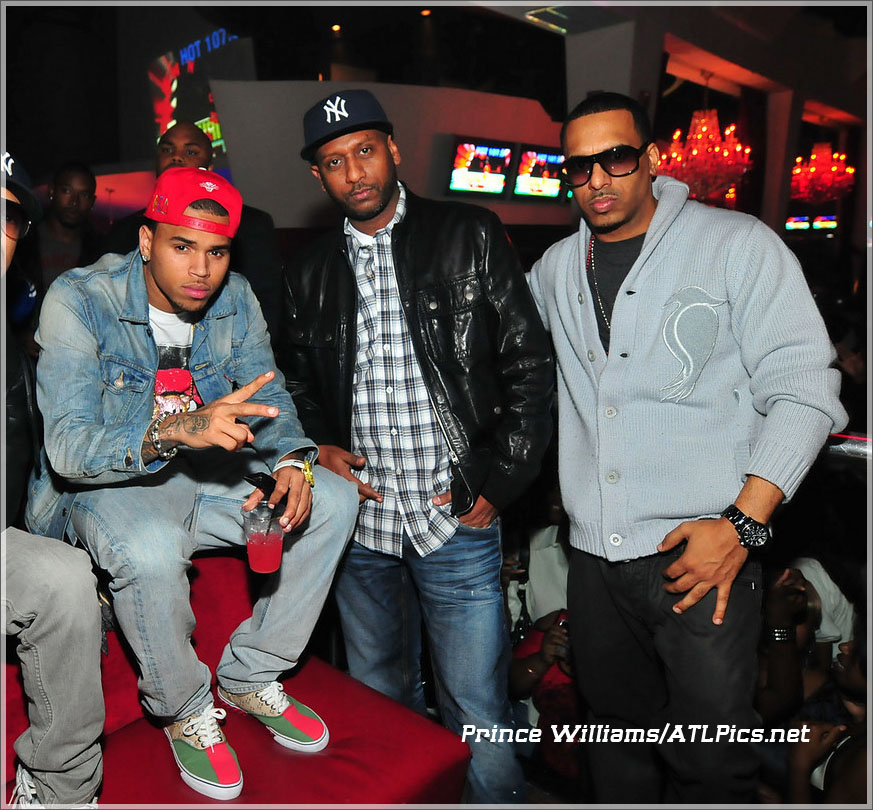 brown left, partied with club owner Alex Gidewon (AG Entertainment Group), center, and Hot 107.9's DJ Bestroh
Click Link for More Pics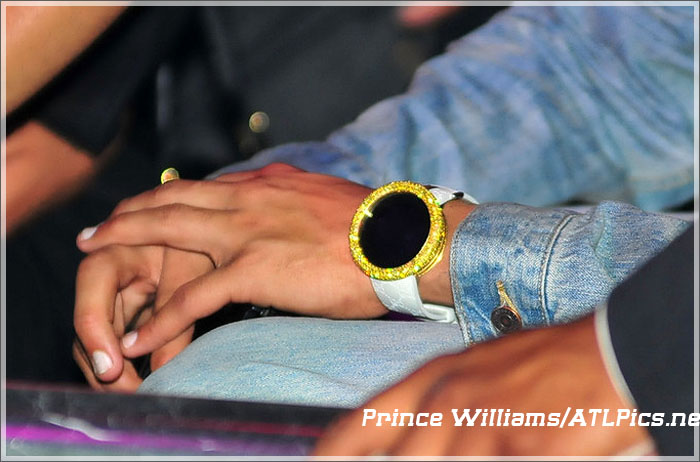 brown wore this tasteful Gucci collection watch ($1,295) with yellow diamonds added to it which brought the price up over $5,000.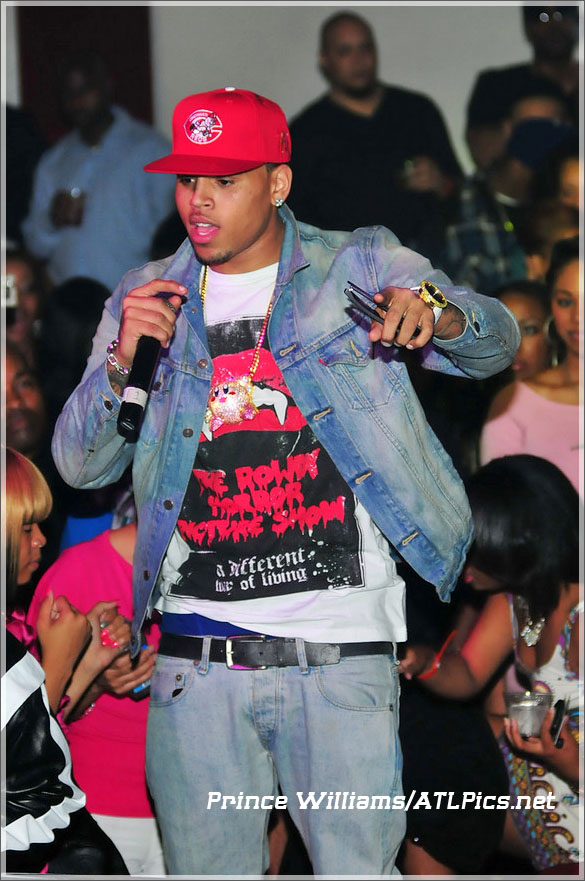 Photos by Prince Williams/ATLPics.net