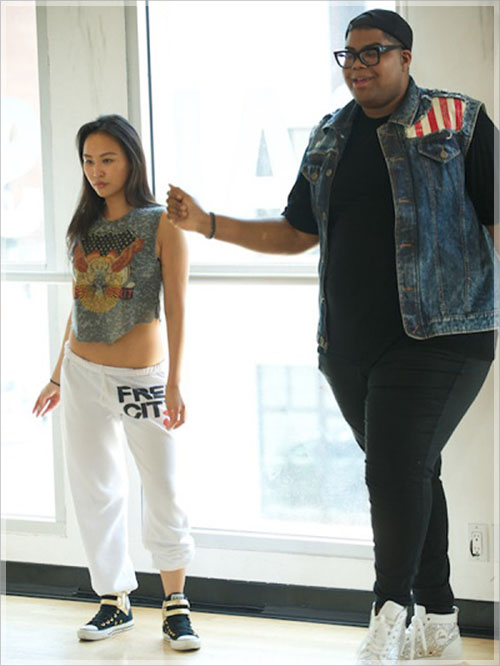 The 2nd season of E! Online's RichKids of Beverly Hills is just around the corner. In season 2, Magic Johnson's son EJ is given a meatier role. The cast is made up of the spawn of Beverly Hills filthy rich, who have too much time and money on their hands. Here's an exclusive look at EJ joining Dorothy Wang in a dance class in an upcoming episode.
You might recognize Dorothy from this set of paparazzi photos.
The 2nd season of Rich Kids of Beverly Hills premieres Sunday, August 3rd at 10pm on E!, followed by another brand new episode at 10:30.
More from Sandrarose.com:

Photos: E Online, Splash News