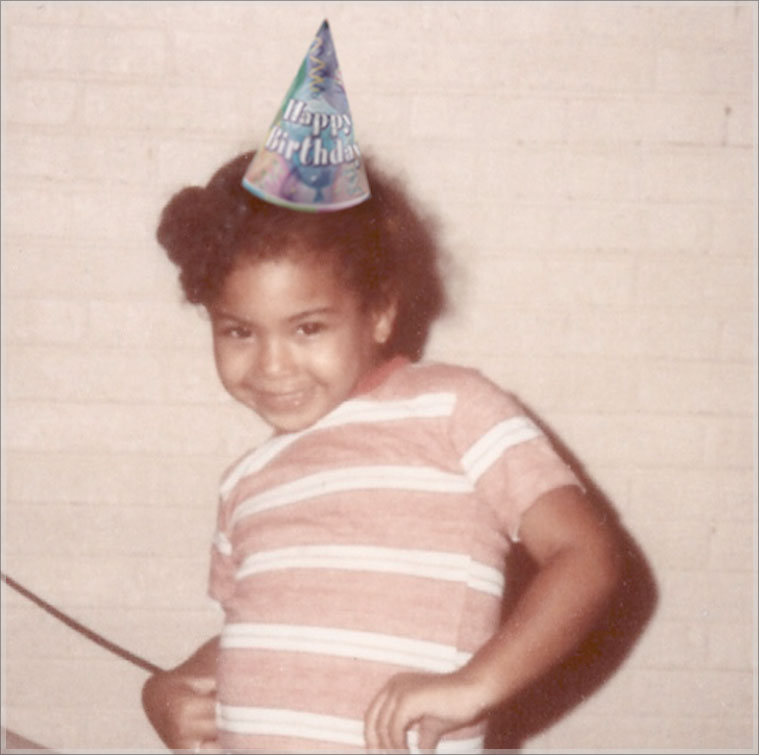 Happy birthday to one of the hardest working women in show biz: Beyonce! The "Surfboard" singer turned 33 today. In honor of her own birthday, Beyonce posted this adorable, never-before-seen throwback photo on her personal website, Beyonce.com.
We here at Sandrarose.com applaud Bey for keeping her family together despite the rampant rumors that her husband, Jay Z, is cheating on her.
While the urban blogs are celebrating Beyonce's birthday, other blogs are throwing shade. "BEYONCÉ WILL NEVER BE A GREAT ACTRESS – AND THAT'S OKAY" blares the title of one post. We know that already, but is it necessary to rub her face in it on her born day?
From Decider.com:
Beyoncé is not a terrible actress. She's not great, but she's not bad. She's just okay. In her earliest appearances (Carmen: A Hip Hopera and Austin Powers In Goldmember), she uses a lot of her natural star power to coast on her inability to emotionally connect in a scene. It's not a bad strategy for a novice actress and many pop stars have fared much worse in their debuts.
In both the clip above and below, you're drawn in by Beyoncé's overwhelming beauty and presence. However, her emotional line delivery in Carmen is stilted and her comedic timing in Austin Powers is akin to a tween on a Disney Channel sitcom.

But Beyoncé is nothing if not a perfectionist. Part of her appeal as a performer is how literally flawless she appears. She did not wake up like that, though. She spent hours in the gym and rehearsal studio to perfect her every onstage move. Apparently, Beyoncé applied her famous work ethic to her acting because over time, she did markedly improve. There was even buzz that she might be nominated for an Academy Award for her work in the big screen adaptation of Dreamgirls in 2006, or for playing Etta James in Cadillac Records (2008). However, she never got the nods.
Ouch.
More from Sandrarose.com: