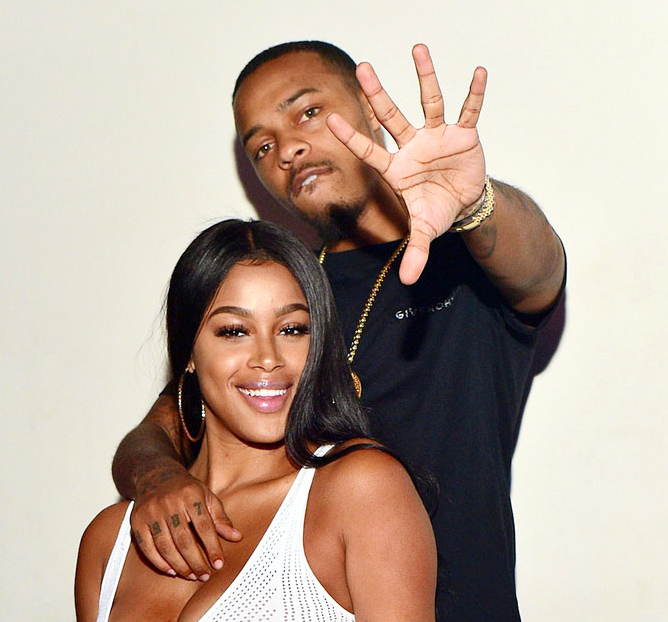 Shad Moss, aka Bow Wow, blew his cool when Twitter.com followers came for him and his bootylicious girlfriend, Kiyomi Leslie, after he tweeted photos of the two of them partying at Revel Lounge in Atlanta last week.
Never letting up. @Thee_Kiyomi #GUHHATL ?? pic.twitter.com/yzJIRLu2VN

— Bow Wow (@smoss) July 28, 2018
Bow Wow stayed calm until one fan tweeted Kiyomi to say Shad flirted with half the club behind Kiyomi's back.
Then another Twitter follower noted: "Once a cheater, always a cheater."
The pint-sized rapper let them have it:
Bow Wow followed up by calling bloggers "ugly" and "Lane Bryant shoppers".
Then he pondered whether he would be happier if he sold everything and started working at GameStop and drove a Ford Probe. He stated he was giving away all of his cash via cash app, which prompted one fan to give him his account info. The lucky fan received $500 cash from Bow Wow for his quick thinking.
Bow Wow calmed down after Jermaine Dupri reached out and reminded him how many Lane Bryant shoppers bought tickets to the upcoming So So Def reunion tour. In a since-deleted tweet, Bow Wow said he might not go on the So So Def tour because he gets too emotional.
Photos by Prince Williams/ATLPics.net