Kevin Samuels booted reality TV personality Shekinah Jo off his show after she appeared on camera in total darkness.
"You gotta come into the light," he told her. But she refused, saying she feared he would rate her a "negative three."
"Well if you're a negative three then that's what it is," Samuels said before Shekinah responded, "But I'm not a negative three. I would never let you and no one else put me down."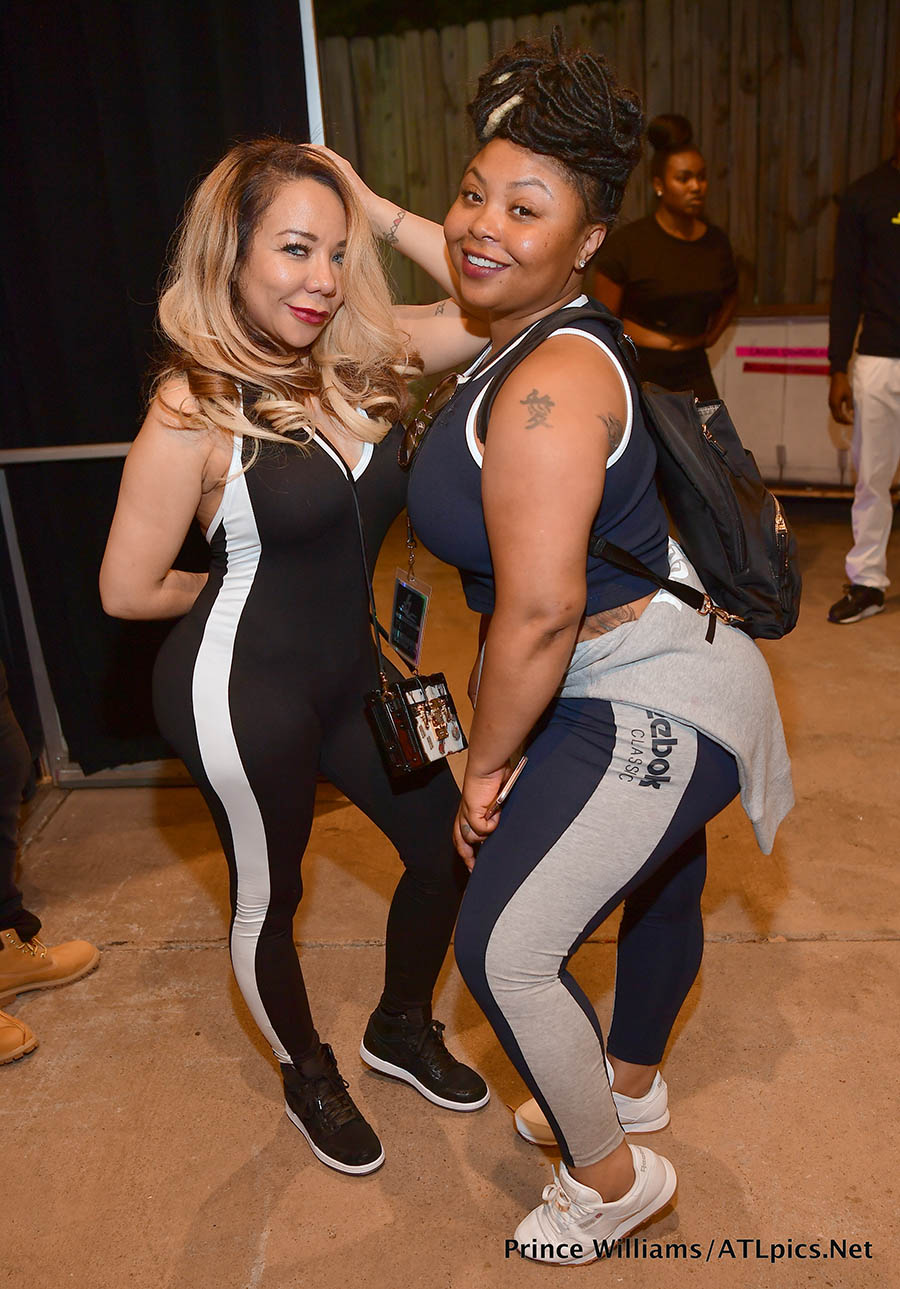 The conversation grew heated when Samuels told Shekinah he wouldn't lie to spare her feelings.
"Hey, calm down cutie," said Shekinah, pictured right with former friend Tameka "Tiny" Harris.
"Kick rocks b****," Samuels said, before ending the session.
Samuels then said, "You always wanna say something but you don't wanna deal with it."
Speaking about women in general, Samuels said:
"I'm tired of women wanting somebody to lie to them… Women like her have been coddled and lied to so much that the truth is offensive. So all they can do is laugh at it because it hurts too much because they know they've been lied to…

This is what it's come to… You are what you are. You ladies don't seem to like rankings, but you rank men. You are what you are. Like it or not… Y"all want somebody to tell you you're all 10s."
Mr. Samuels has grown a large following of mostly lonely women whom he berates and downgrades for clicks and views.
Samuels is a 51-year-old man who rates himself a "high value" nine out of 10. He has drawn criticism for rating Beyonce an 8 and calling women "b**ches."

Source: VladTV