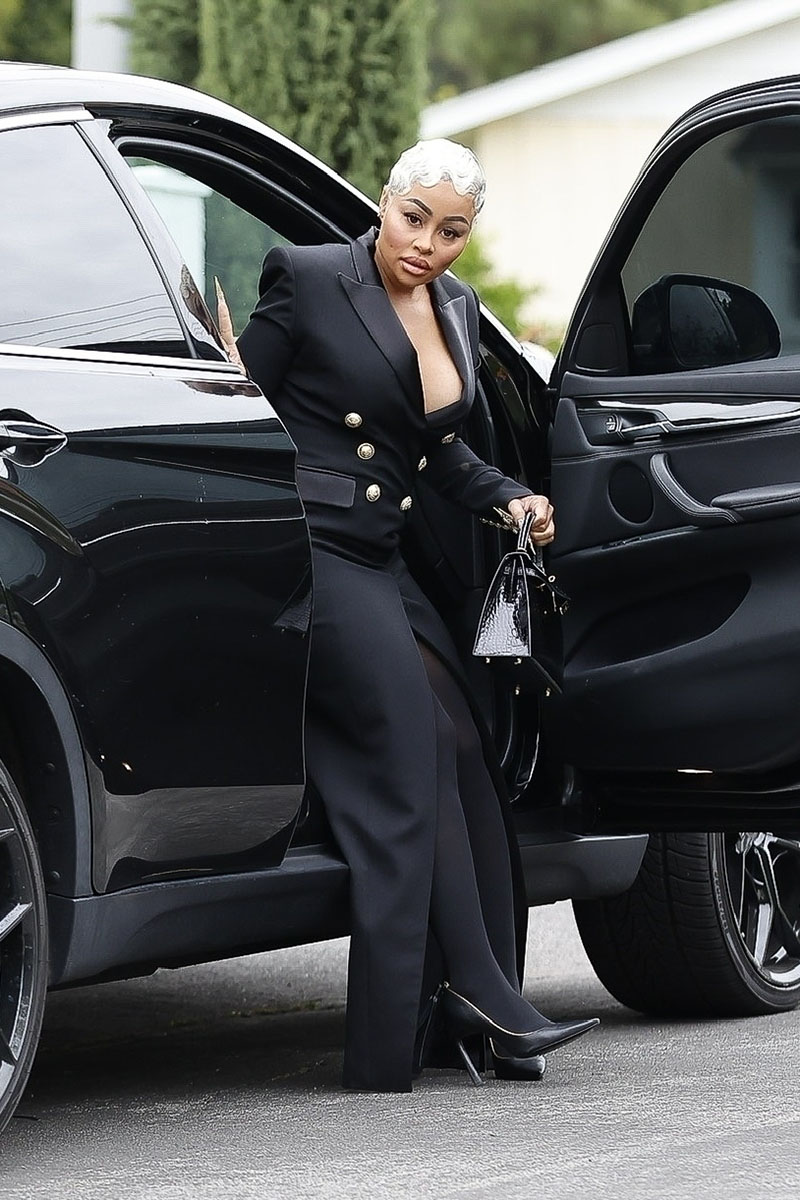 Blac Chyna told a Los Angeles jury she was "just kidding" when she put a gun to Rob Kardashian's head and tied an iPhone cord around his neck.
Chyna is suing the Kardashians for $108 million for black balling her and urging executive producer Ryan Seacrest to cancel her reality series "Rob & Chyna."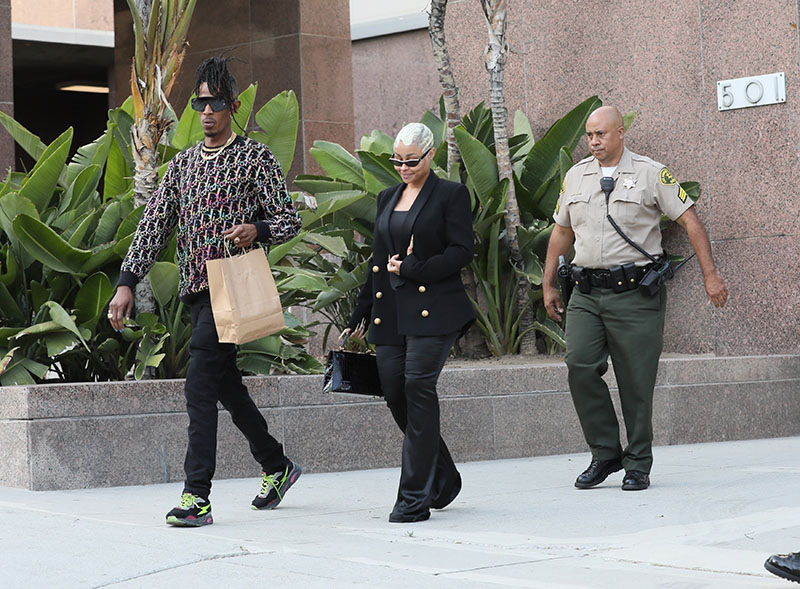 The fashionable reality TV star arrived to court on Wednesday accompanied by her stylist.

RELATED: Kardashian Lawyer Alleges Blac Chyna Held a Gun to Rob's Head and Tried to Strangle Him with Phone Cord

Chyna came clean about her violent tendencies after the Kardashian family's attorney brought up the 2016 incident in court on Tuesday.
Attorney Michael Rhodes said Rob, 35, and Chyna got into a "major fight" at Kylie Jenner's house in 2016. He said Kris Jenner's boyfriend, Corey Gamble, got between them and broke up the fight.
Chyna, 33, told the packed courtroom that she took a gun off of the dresser in their bedroom and "jokingly" put it to Rob's head, saying, "If you ever leave me…"
She insisted the deadly weapon was not loaded.
"It was not loaded. I would never shoot Rob or anyone at that. It was just joking, like, 'HA, HA!'"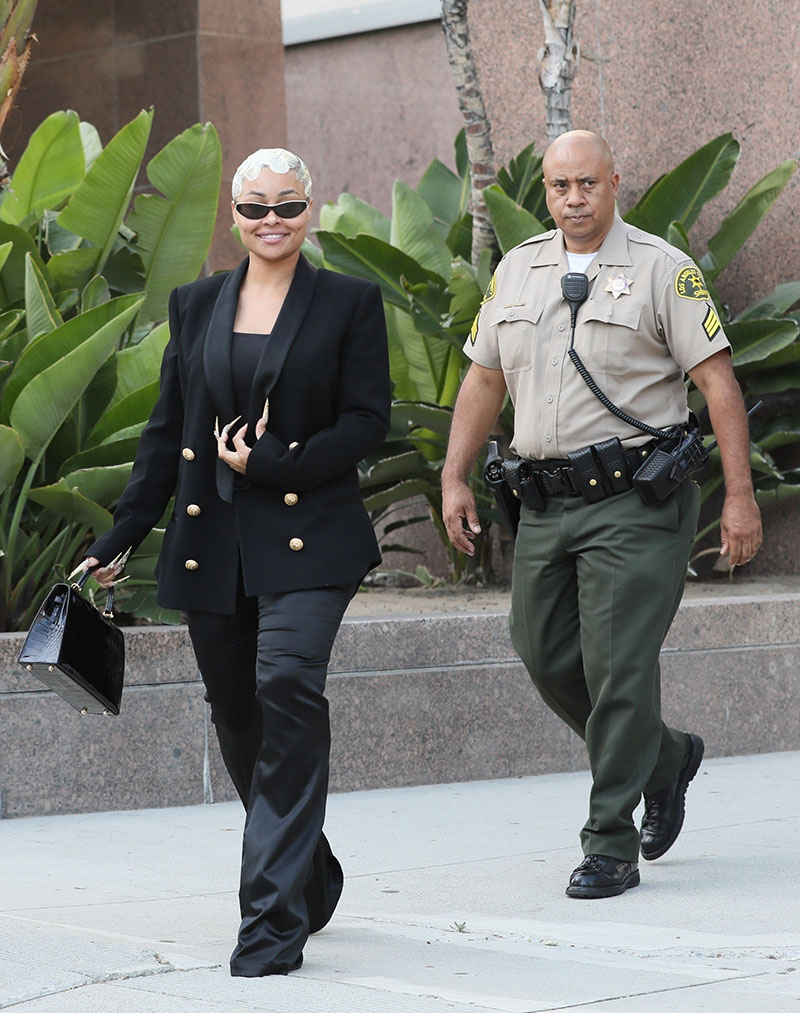 As for the allegation that she wrapped an iPhone cord around poor Rob's neck, Chyna had an explanation for that, too.
She said she "jokingly" wrapped the cord around Rob's neck and tightened it to "get his attention" while he played video games.
The mom of two insisted she was not trying to strangle Rob — although it may have seemed that way to him as he struggled to breathe.
Chyna is a petite 5-foot-2 and 135 pounds, while Rob is 5′-10′ and weighed around 200 pounds at the time of the incident.
Chyna and Rob share 5-year-old daughter Dream Kardashian. A judge gave Rob primary custody of the child when she was an infant.