Tory Lanez was handcuffed in a California courtroom after he appeared for a hearing in his felony assault case on Tuesday.
Lanez, real name Daystar Peterson, is charged with shooting rapper Megan Thee Stallion during an incident in Calabasas, CA. in 2020.
The rapper was reportedly arrested after he arrived at the Los Angeles courthouse for his hearing. According to Rolling Stone reporter Nancy Dillion, Lanez, 29, was handcuffed in court and remanded to custody until he posts bail of $350,000.
The judge reportedly found Lanez in violation of the no contact order against him.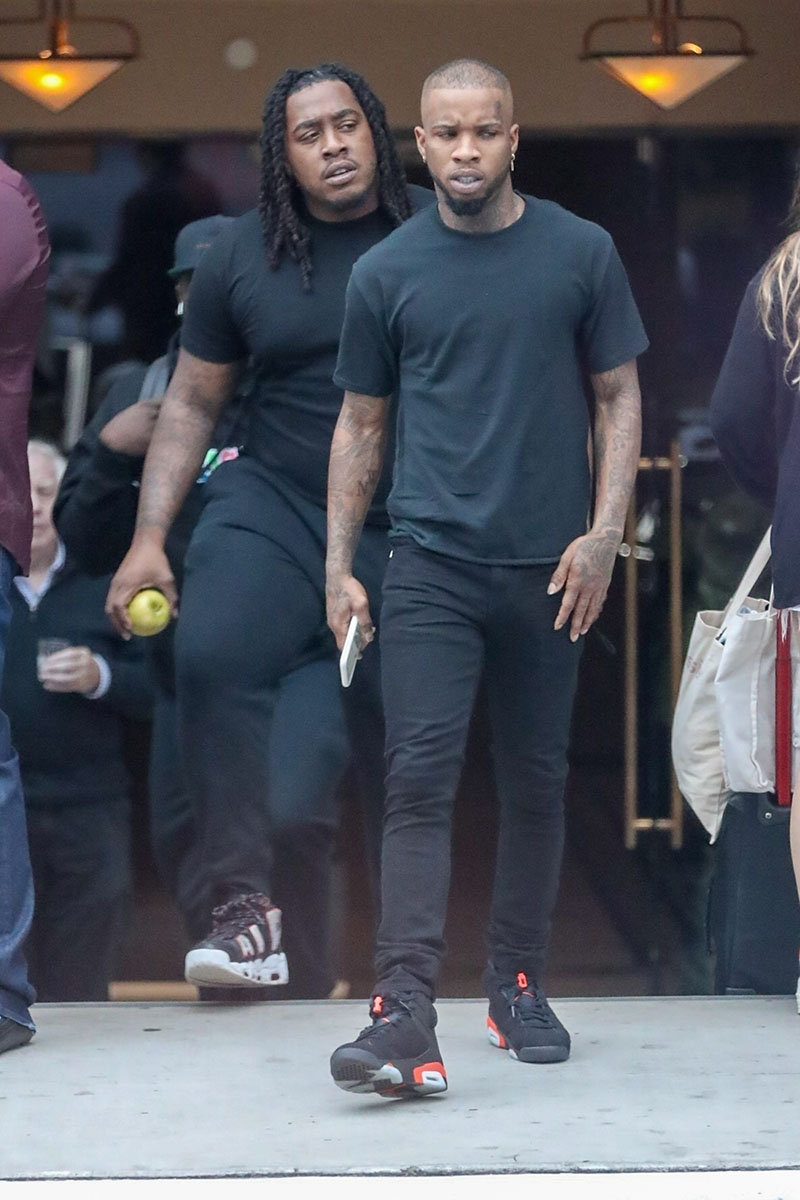 Lanez allegedly violated the order by posting messages about the case on social media. The judge determined that Lanez directed some of his tweets at Megan Thee stallion, whose legal name is Megan Pete, 27.
Dillon went on to say:
"Judge David Herriford heard nearly an hour of argument about Lanez's tweets and said some 'seem to be clear messages' to Megan. He added a new condition to Lanez's release that he's 'not to mention the complaining witness in this case in any social media.'"
Lanez's assault trial is set for September 14, 2022.
The Los Angeles County D.A.'s Office previously issued a statement saying they are confident evidence supports the felony assault charge against Lanez.