R. Kelly's legal team will have the chance Friday to question his goddaughter, the government's star witness at his federal child porn trial in Chicago.
On Thursday, the 37-year-old woman, identified only as Jane, said she had intimate relations with Kelly "hundreds of times" before he recorded the infamous sex tape of them together.

RELATED: R. Kelly files to block jurors who have seen Lifetime docuseries

The woman admitted she was the girl performing multiple sex acts on the disgraced R&B singer in the infamous sex tape when she was only 14.
The video has since been scrubbed from the Internet.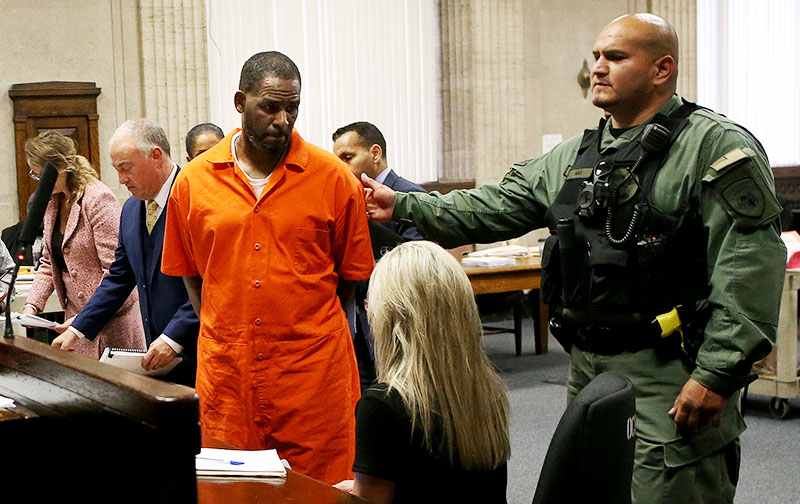 Jane refused to testify in open court in Kelly's child porn trial in 2008 when he was acquitted of all charges.
Jurors who presided over the 2008 trial, said they had no choice but to acquit Kelly because the girl refused to testify.
On the witness stand Thursday, Jane admitted that she lied to a state grand jury in 2002 when she said that it was not her in the video.
She said she lied to protect Kelly.
"I was afraid something bad would happen to Robert," she told jurors. "I was protecting him."
On Friday, the defense is expected to ask Jane why the jury should believe her now since she lied under oath to the grand jury in 2002.
Kelly, 55, faces multiple counts of child pornography and obstruction of justice charges. His trial began on Monday in Chicago.
He is already serving a 30-year prison sentence in New York on federal racketeering and sex trafficking charges.