King Harris, son of rap mogul Tip "T.I." Harris, seems proud of himself after he was pulled over and briefly detained for a traffic violation.
According to the Internet, King, who is not living up to his name, was pulled over for driving without his paperwork.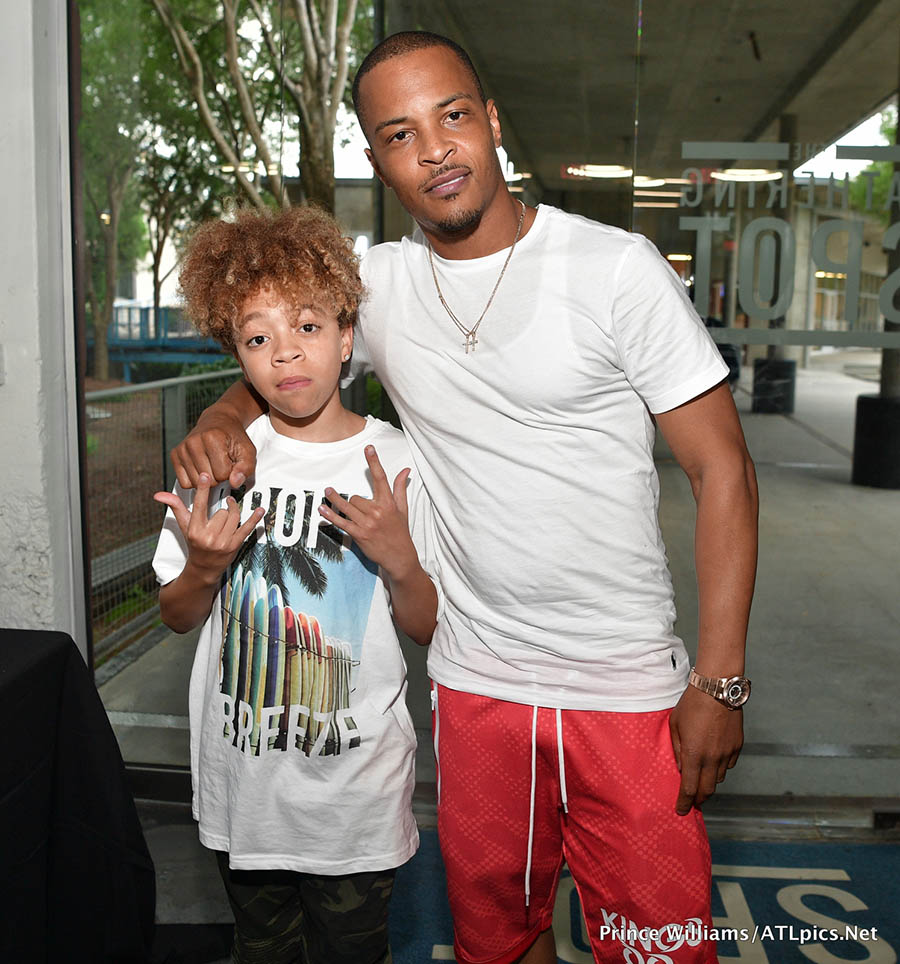 In a video post on Instagram, the teenager (pictured with T.I. in 2017) bragged:
"Yeah right. Ni**a got too much money. This is how a ni**a is supposed to be every day, but sh*t, I'm sorry that a MF [cop] caught me when I was, you know what I'm saying, on my way to vacation. I'm sorry. I'm sorry! I thought I was doing what a young ni**a was supposed to do. I didn't wanna be in there."
King never confirmed why he was pulled over, only that he was locked up on Wednesday night while he was on his way out of town.
The aspiring rapper embraced his mom Tameka "Tiny" Harris onstage during the 2022 Spring Music Fest in Atlanta on May 13.
King's followers dragged him for trying so hard to be a gangster.
"He probably feels so accomplished now," one person wrote. Another person wrote, "He's literally one of them kids that he growing up with a nice family, good life but wanna be hood so bad."
"He wanna show us 'he bout that life,'" a third person wrote.
Watch the video below.