Eva Marcille responded to breaking news that she filed for divorce from Michael Sterling, her husband of 5 years.
In a since-deleted Instagram Live video, Eva is seen drinking in a bar with a male friend.
"Tuesday," she says before smiling for the camera. "It's a fake a*s smile, but it's okay. Smile anyway, right?"
Sandrarose.com broke the news on Tuesday that Eva filed for divorce at the Superior Court of Fulton County in Atlanta, Georgia on March 23.
Court documents, obtained by Sandrarose.com, stated that the marriage was "irretrievably broken" and "there are no prospects for a reconciliation."
In a statement to PEOPLE on Tuesday, Eva said "This has been one of the hardest decisions I have ever had to make, but sometimes life takes your journey in a direction you were not expecting."
She added: "Our children remain our biggest priority and the eight and half years we have spent together will always be cherished. We ask that you respect our privacy at this time."
Sources say Eva and Michael have lived separately since earlier this year. They allegedly had an open marriage but it didn't work out. A confidential source said she filed for divorce after he moved on in another relationship.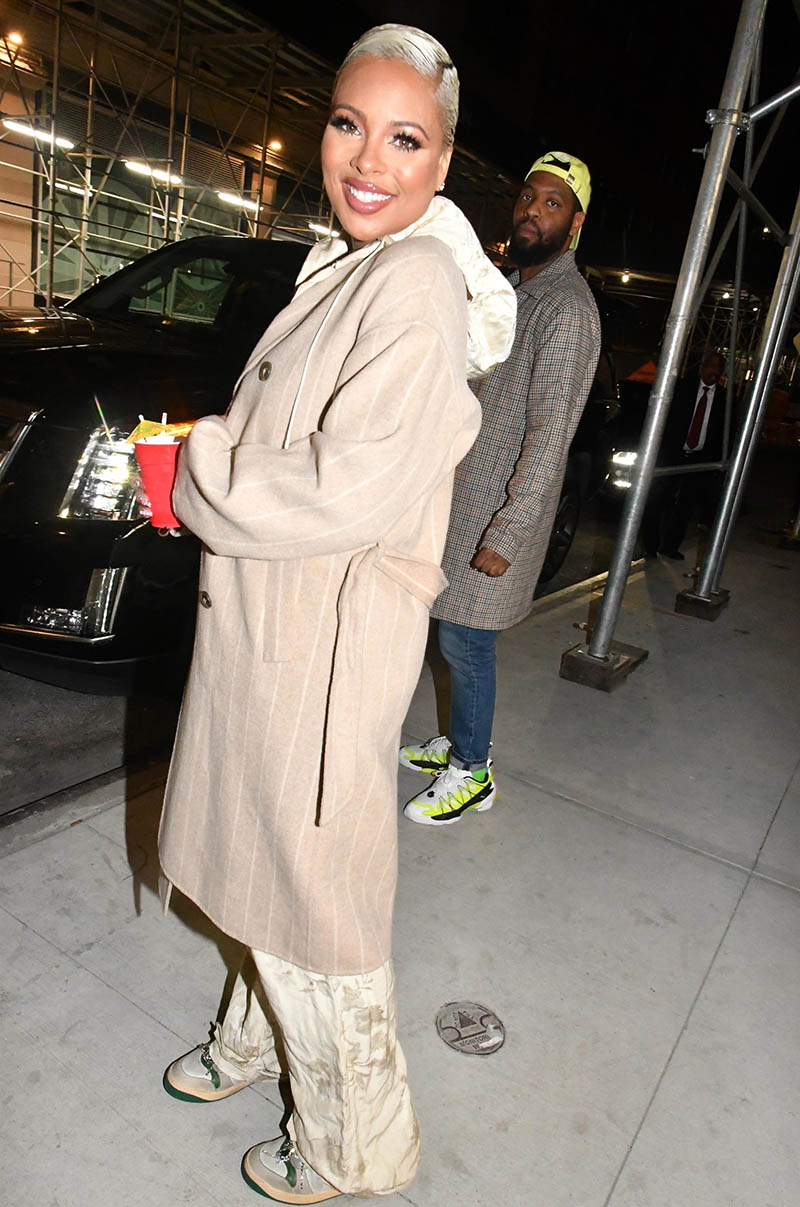 Eva stays busy these days by working and devoting herself to raising her three children: 4-year-old son Michael Sterling, Jr., 3-year-old son Maverick Sterling, and daughter Marley Sterling, 9. Marley is Eva's child by Kevin McCall who is currently incarcerated.
Michael Sterling adopted Marley and gave her his surname after her troubled biological father terminated his parental rights.
Eva is seeking legal and primary custody of the children and child support as well as support with "care and maintenance" and medical costs.
She wants the court to award her "equitable division" of their physical assets and she wants equal division of their debts. The ex-couple is reportedly deep in debt.
Eva reportedly wiped her Instagram account of Michael's photos in February after he moved out.
They tied the knot on Oct. 7, 2018 after dating for several years.
Sterling, an attorney and aspiring politician, lost his bid for mayor of Atlanta in 2018. He previously served as a Senior Advisor to former Atlanta mayor, Kasim Reed.