21 Savage faces deportation if his wife divorces him for allegedly cheating on her with rapper Latto.
The rapper, who was born in London, reportedly married Keyanna Joseph in order to remain in the US following his arrest on immigration charges in 2019.
It's the oldest game in the book: marry an American ccitizen to obtain a green card. However, Keyanna is reportedly fed up with his cheating ways.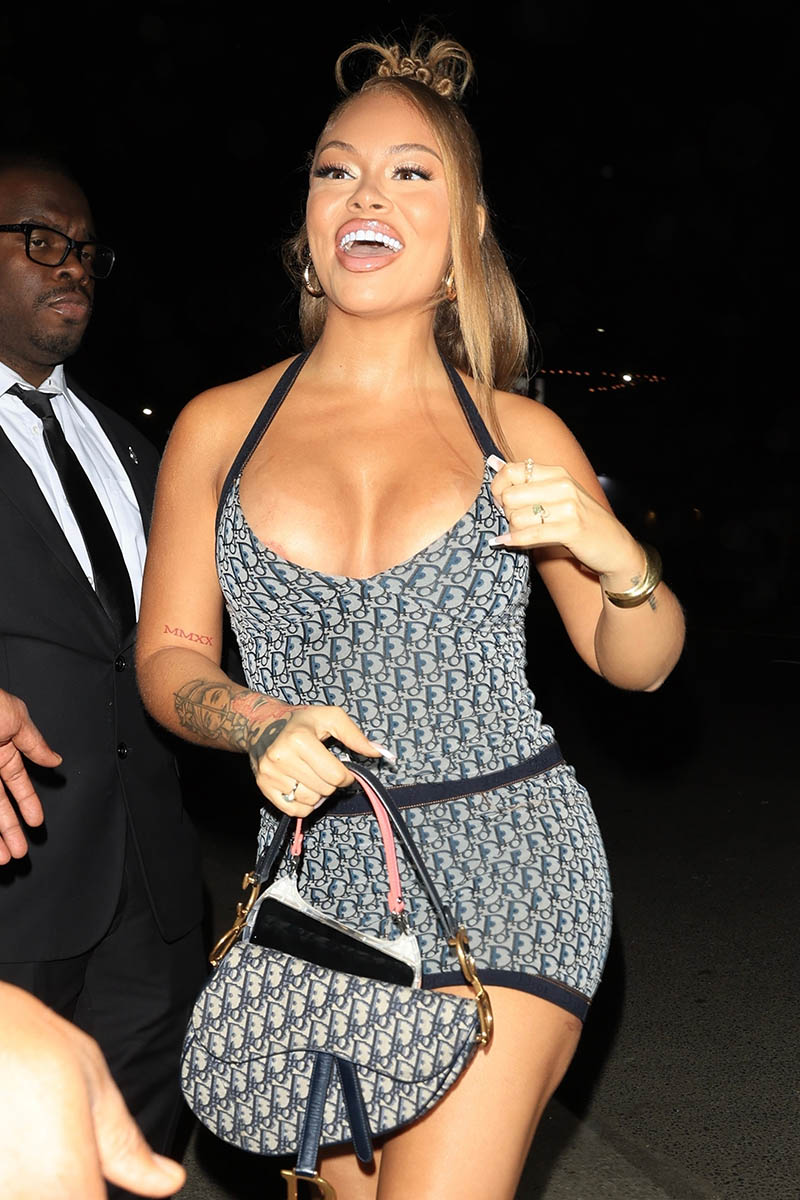 According to reports, Keyanna is filing for divorce over his longterm relationship with fellow rapper Latto (pictured).
Latto has repeatedly denied dating 21. But she had his name tattooed on her and they've been seen together in public.
The 30-year-old father-of-three previously dated socialite Amber Rose. He was in a relationship with Keyanna when he started dating Amber.
Now 21 faces deportation if Keyanna files divorce papers. He was arrested in 2019 by ICE for overstaying his VISA. He is out on bond while awaiting trial on drug and weapons possession charges in Georgia.
In a 2016 interview with XXL magazine, 21 claimed he was "from Decatur, Georgia." But he was born and raised in London and immigrated to the US with his mother at age 12.
"His whole public persona is false. He actually came to the U.S. from the U.K. as a teen and overstayed his visa," an ICE official said of the rapper in 2019.