Chrisean Rock says she plans to press charges against her ex-boyfriend, Blueface, for posting an inappropriate image of their son Chrisean Malone Jr's genitals on social media.
The reality star and aspiring rapper denied Blueface's allegations that she missed doctor's appointments to set a date for surgery to repair her newborn son's hernia.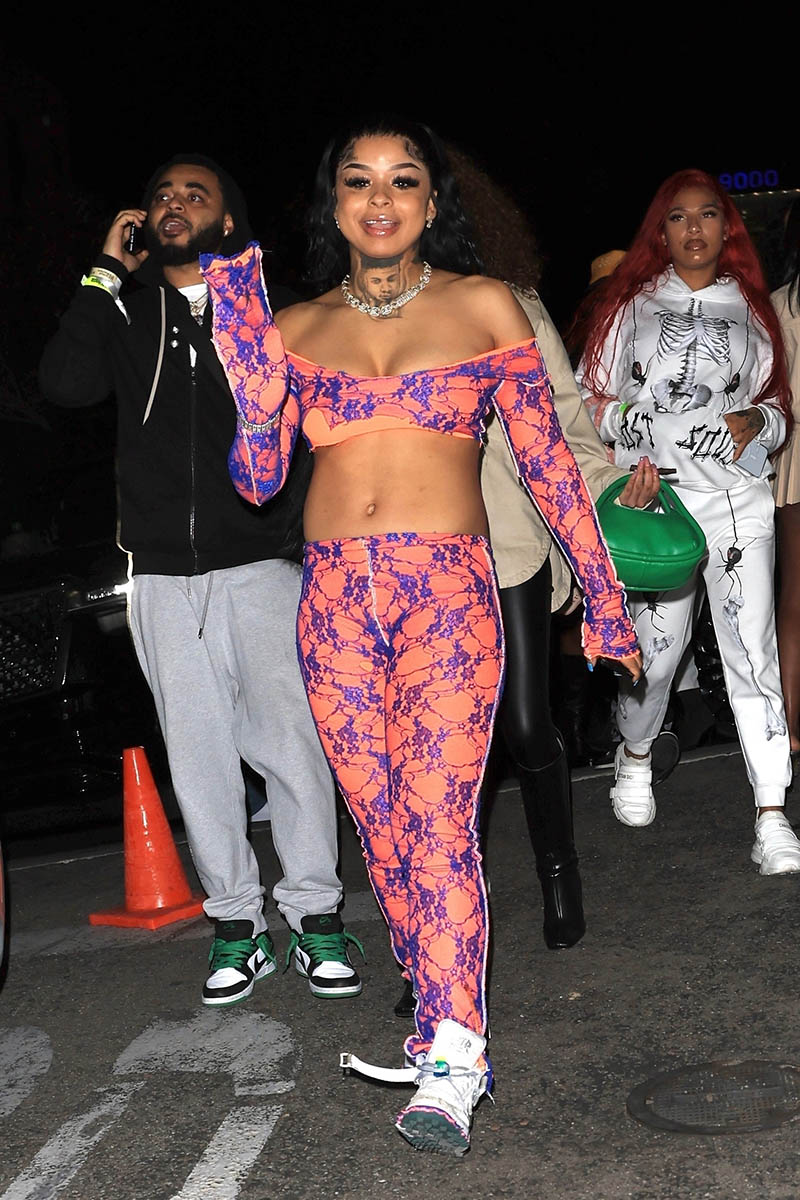 Chrisean also denied reports that her son was diagnosed with cri du chat syndrome.
The syndrome is a rare genetic disorder caused by a missing piece of chromosome 5. The name is French for "cat cry." It is so named because babies born with the syndrome sound like a cat mewling when they cry.
But others on Black Twitter believe the baby was born with fetal alcohol syndrome because Chrisean Sr. smoked and drank during her pregnancy.
"People are saying it sounds like cri-du-chat syndrome, but high pitched crying can also be caused by alcohol withdrawal in infants. My goal is only to raise awareness in hopes Chrisean will see it and get the baby tested," a fan wrote on Twitter/X.
Chrisean responded on Instagram Live, saying, "My baby is healthy. They would have told me if he had symptoms. He's healthy bro. Just 'cause that picture wasn't that cute doesn't mean you can post my baby on the internet. That sh-t is wild."
She continued, "Now my baby father is bitter. He doing bitter sh-t now because I liked some sh-t about my ex being the baby's father. But I'm only doing sh-t because that hurt. F-ck you."