Tongues are wagging about Usher Raymond's wife, Grace Raymond, getting him together at the premiere for his boxing film Hands of Stone during the prestigious Cannes international film festival on Monday.
Usher and Grace seemed tense as they walked the red carpet together. The couple wed in 2015 after dating for 6 years. Sources say Grace didn't appreciate her husband -- who plays boxer Sugar Ray Leonard in the film -- making googly eyes at his sexy co-star, actress Ana de Armas, 28.
As you know, body language is an unconscious sign of communication that often reveals what a person is really thinking.
Here's a quick break down of the body language displayed in the above photo: that's Grace's hand on Usher's waist; but his body is turned away from his wife and toward his co-star Ana, who is single. Then there's the hopeless, almost desperate expression on Grace's face. Those are very bad signs.
You can't blame Grace for being suspicious and clingy. Every wife wants her husband to look at her the way Usher looks at Ana.
As a 37-year-old man Usher should know better than to carry on like a lovesick schoolboy in front of his wife.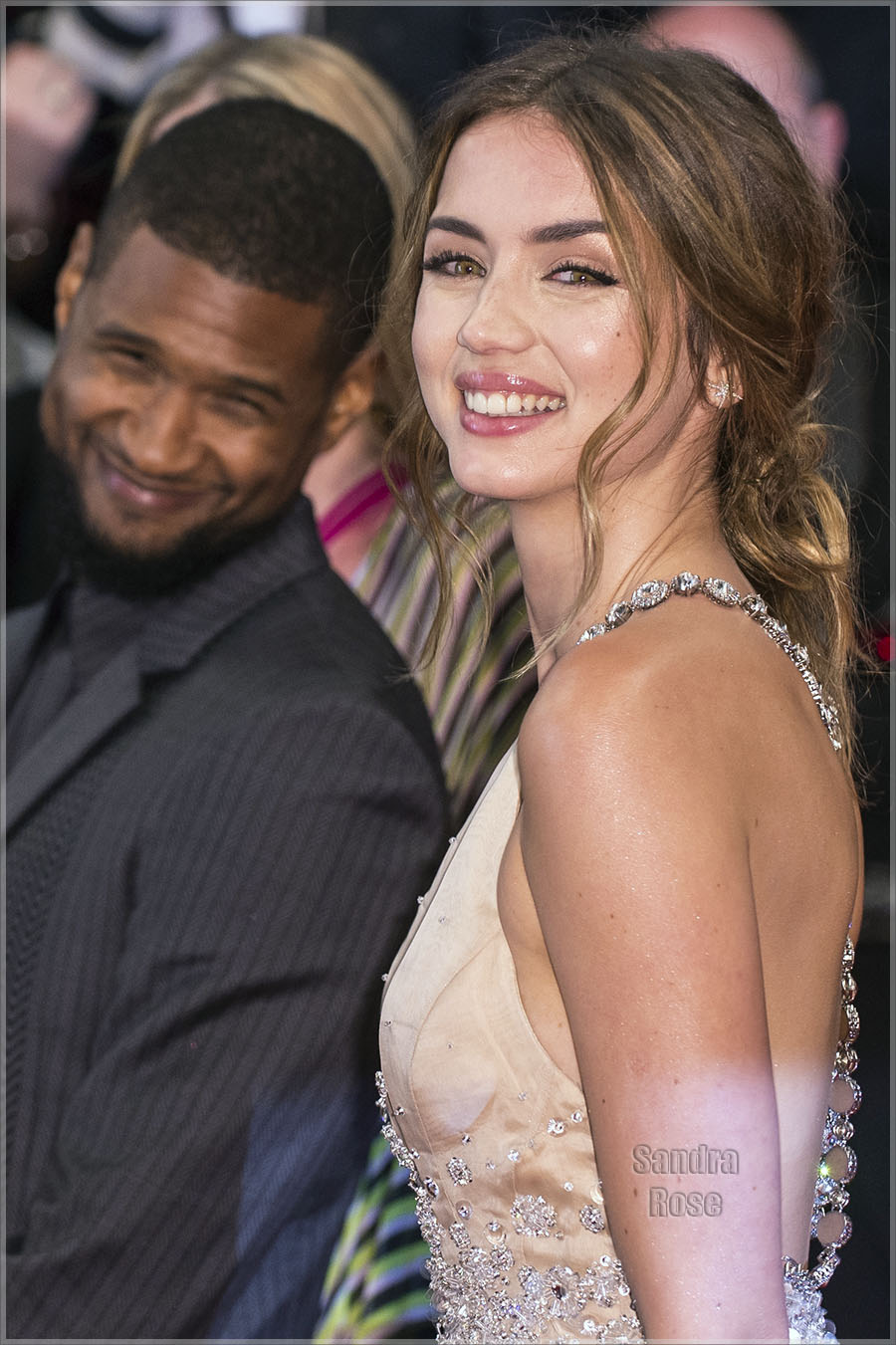 Hopefully Usher and Grace are just going through a rough patch similar to what other happily married couples go through. Usher has 2 sons with his former stylist and ex-wife Tameka Foster. Grace, 45, is the mother of two teenagers: a son named Raiden and a daughter, Leaf.
Thanks to loyal reader Nikki SB for the tip.
Photos: KCS Presse / Splash News, Euan Cherry/WENN.com, KIKE/WENN.com