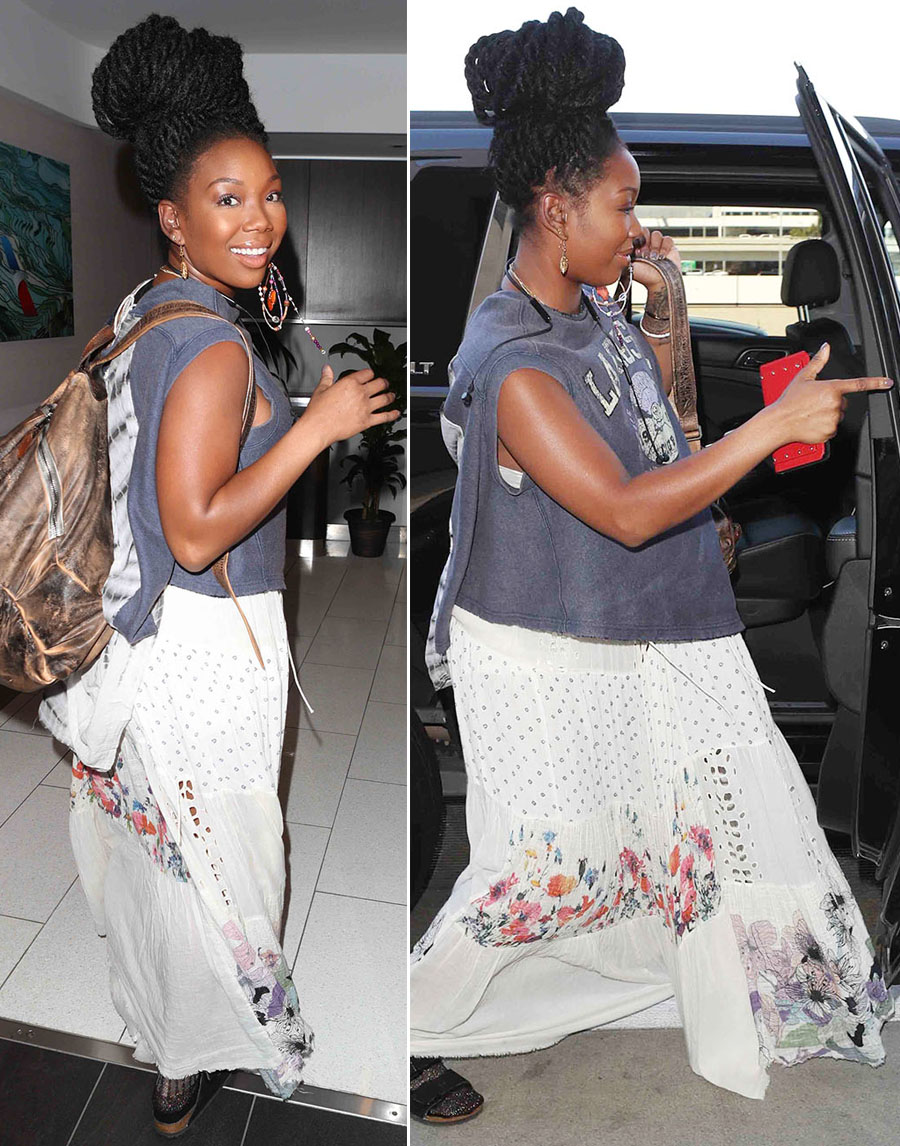 Singer/actress Brandy Norwood is packing on the pounds as she remains silent about her rumored pregnancy. The 38-year-old mother-of-two was spotted arriving at LAX Airport in Los Angeles, Calif. on Friday.
Photo by London Ent / Splash News
Jay-Z performed during opening night of his 4:44 Tour at the Honda Center in Anaheim, Calif. on Friday night. Thousands turned out to see if the old man still has it (he does). Mr. Carter, 47, wasted no expense on his massive "in the round" stage with live band and gigantic floating LED screens capturing his every move.
Photos by Ronin 47/Splash News, Timothy Norris/Getty Images
Kim Kardashian and her do boy Jonathan Cheban dressed up as Sonny and Cher for a Halloween party on Friday. Kim wore a 2-piece costume similar to the Bob Mackie originals that the 71-year-old pop icon wore on her hit TV show Sonny & Cher and in concerts. Believe it or not, baring your belly button on national TV was taboo until Cher did it on her TV show in the mid 1970s. I remember people freaking out over Cher's exposed belly button.
Photo by Pap Nation / Splash News