Prince Harry and Meghan Markle were spotted among the well-heeled guests arriving at Buckingham Palace to attend Queen Elizabeth's annual Christmas lunch in London on Wednesday.
Meghan's attendance breaks with royal tradition as she becomes the first unmarried girlfriend of a prince to dine with the Queen at her Christmas lunch.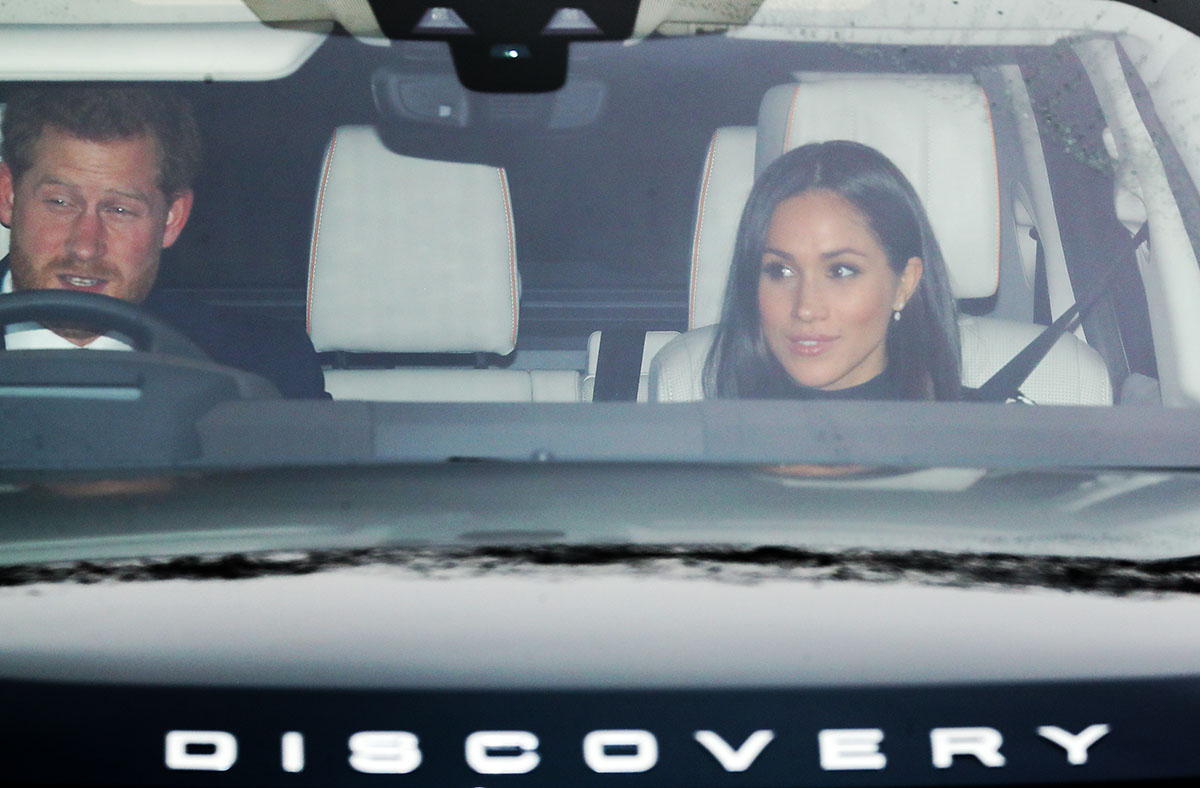 The couple arrived in a black Land Rover Discovery driven by the 33-year-old prince.
Also seen arriving to Buckingham were Prince William and his wife Kate Middleton, Prince Charles and his wife Camilla, and Prince Andrew's daughters Princess Beatrice and Princess Eugenie.
Wednesday was the first public sighting of Harry and Meghan, 36, in the three weeks since she got her ring and jetted off to America after they publicly announced their engagement.
Meghan arrived back in London just in time to attend the Queen's lunch.
Photos by WENN.com, Alex Huckle / Splash News