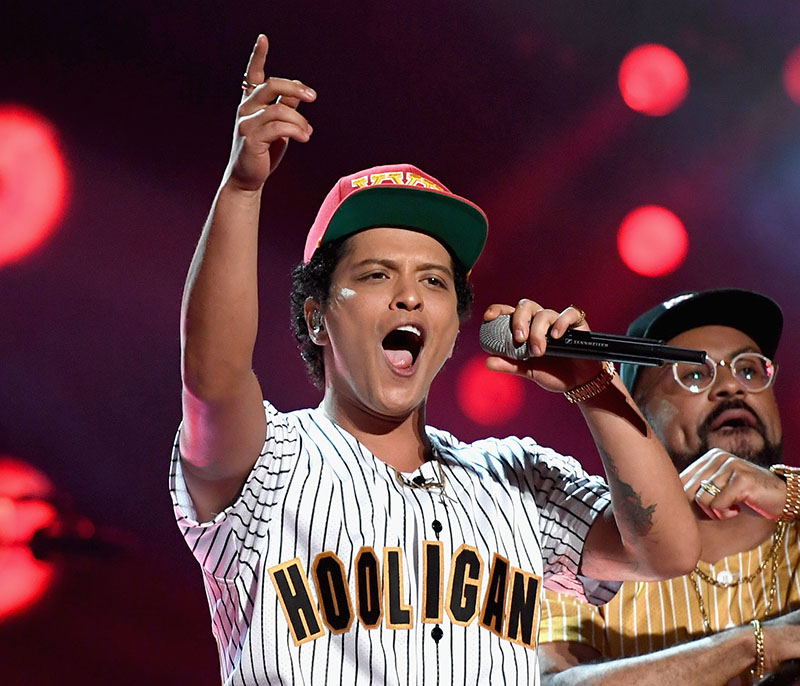 A woman who believed she was communicating with pop singer Bruno Mars via text messages was scammed out $100,000 — her entire savings.
The 63-year-old victim, a resident of Texas, believed she was "in love" with the 35-year-old singer.
The woman told police she assumed she was in contact with 11-time Grammy Award winner "Bruno Mars" after she received text messages showing Mars performing while he was on tour.
In September 2018, "Mars" asked the woman to send him a $10,000 check to help cover his touring expenses, and she agreed, according to authorities.
She went to a local branch of the Wells Fargo bank in North Richland Hills and withdrew a cashier's check made out to "Basil Chidiadi Amadi," a person described as a "friend of the band," according to authorities.
The woman deposited the check into an account at JPMorgan Chase bank.
Two days later, "Mars" contacted the woman again and asked for another $90,000, which she withdrew in a cashier's check that was made out to "Chi Autos" at the request of "Mars," according to TMZ.
The $90,000 check was deposited on September 14, 2018 into a separate bank account at JPMorgan Chase, according to investigators.
Investigators subpoenaed bank records and traced the two JPMorgan Chase accounts to Nigerian scammer Chinwendu Azuonwu, 39, and his co-conspirator Basil Amadi, 29, both residents of Houston.
Azuonwu, 39, appeared in court on Tuesday to face charges of impersonating Mars on Instagram to swindle the victim out of her life savings.
Azuonwu said he did not know how $90,000 was deposited into his account, according to the criminal complaint. He also denied knowing Amadi or the woman.
Azuonwu and Amadi are charged with third-degree felony money laundering, KPRC-TV reported. Azuonwu's bail was set at $30,000.