Drill rapper Lil Durk embarrassed himself by shouting out his ex-fiancee, India Royale, in a Valentine's Day post.
He wrote, "Happy Valentine's Day to the wonderful woman that made me a man I love you @indiaroyale."
India's followers pointed out that a woman can't make an effeminate boy into a man. He needs a father for that.
Lil Durk and his siblings were raised by a single mom in his native Chicago. Durk's father was sentenced to life in prison when Durk was a baby. His father was recently paroled.
India didn't appreciate the trolling by Durk or her followers. She wrote, "Let it go," then followed up with:
"People really do not respect boundaries at all. I try my best to be respectful and not put on a show but people don't respect my choices."
Durk deleted his sad Valentine's Day post and responded to trolls by telling them they don't run him.
India, 27, and Durk, 29, dated from 2017 until 2022.
As you know, India dumped Durk last year after he allegedly fathered a baby girl in 2021 with a fan who goes by the username @queentravonna on IG.
Durk allegedly knocked up Travonna while professing his undying love for India on social media. His female followers viewed Durk and India as couples' goals.
If you're keeping count, the prolific rapper fathered 7 kids by 6 women.
This is Durk's youngest daughter, Jo Jo, by Travonna. Isn't she adorable? Durk may be a ruthless killer but he makes beautiful babies.
Travonna is currently dating a prison inmate in the federal penal system (because good men are hard to find out here).
They communicate by phone and through glass. Travonna is raising her three children alone until her man is released from prison in 5-20 years.
Lil Durk reportedly proposed to India in 2018 after their second daughter, Willow, was born. She also has an 8-year-old daughter, Skylar. Durk proposed to India again in 2021 during a concert at Chicago's United Center.
By that time, the news about his outside baby was all over the blogs.
India endured a lot of drama in their five years together. Recall that she exchanged gunfire with home invaders to protect Durk and her children in July 2021 at their home in Braselton, Ga., about an hour Northeast of Atlanta.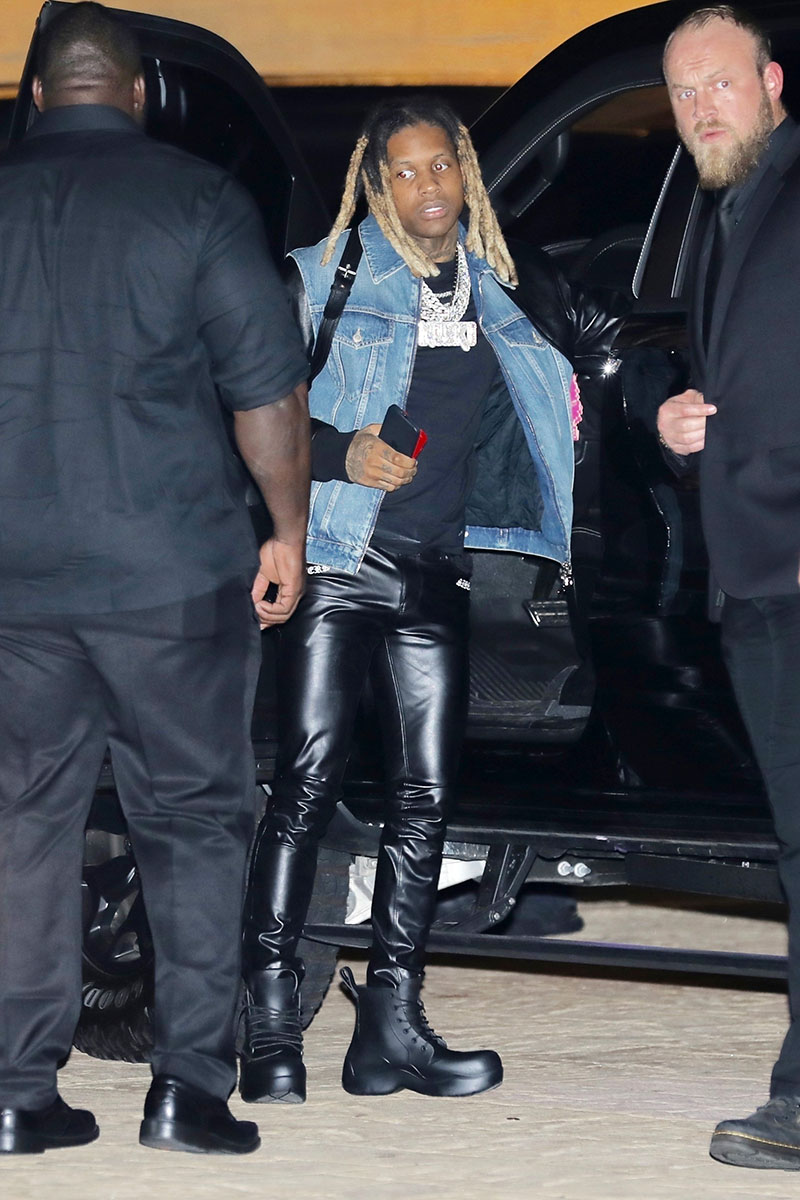 No one was injured in the shootout. But the incident taught Durk to move smarter and hire professional security.