A Hollywood journalist claims Jamie Foxx is blind and partially paralyzed after he suffered a stroke in Atlanta in April.
Podcaster A.J. Benza claims a source close to Jamie told him the beloved actor is blind and partially paralyzed from a blood clot in his brain after taking an mRNA vaccine booster.
"Jamie had a blood clot in his brain after he got the shot. He did not want the shot, but the movie he was on, he was pressured to get it," said the podcaster during an appearance on Dr. Drew Pinsky's online show "Ask Dr. Drew."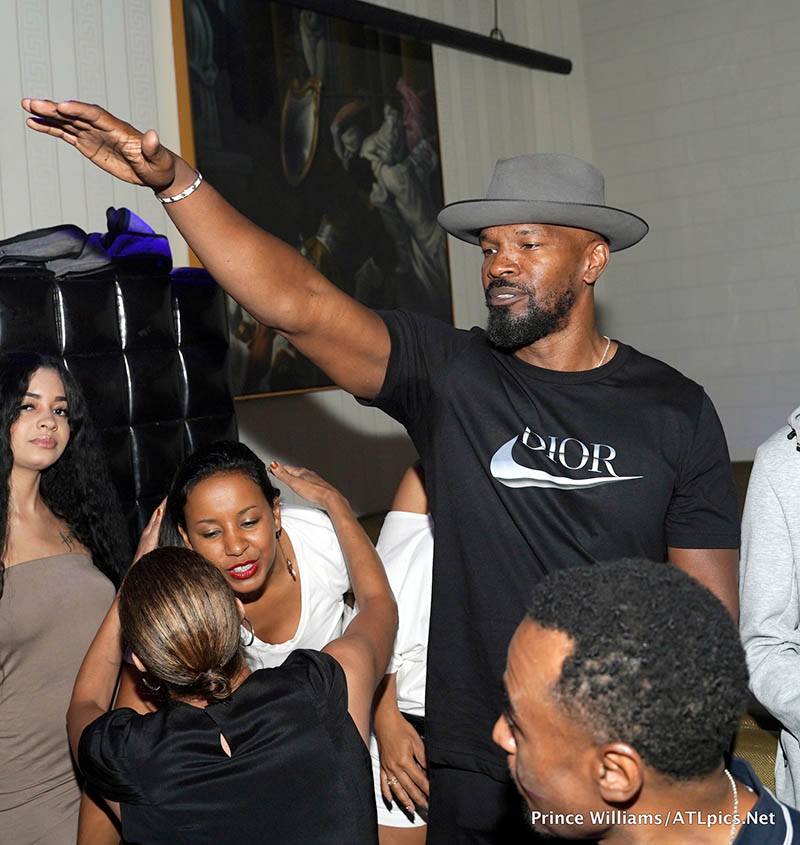 Jamie Foxx, who was vaccinated in 2021, was a vocal advocate of the mRNA vaccines before he fell ill this year.
His book tour required all attendees to be vaccinated in October 2021. That doesn't sound like Jamie was "pressured" to take a booster shot in 2022.
Yes, he was vaxxed. A movie set Jamie Foxx worked on in 2021 required the entire cast to be fully vaccinated. pic.twitter.com/fyaBfXIYuT

— Natural Immunity FTW (@NaturallyFTW) April 14, 2023
Jamie was hospitalized in Atlanta on April 11 before being transferred to a physical rehab hospital in Chicago that specializes in stroke recovery.
Click here to see the stars who are vaccinated and celebrities who refused the vaccine.
One of the many reasons Jamie Foxx is incomparable! pic.twitter.com/vv45j3cQHN

— The Hillman Files (@thehillmanfiles) April 13, 2023