Tyrese Gibson won a small victory in divorce court on Tuesday. A Fulton County (GA) Superior Court judge ordered him to pay his ex, Samantha Lee Gibson, $10,690 a month in child support for their three-year-old daughter, Soraya.
Samantha had requested $20,000 a month so she could continue to enjoy the lifestyle she had grown accustomed to.
However, the "Fast and Furious" actor argued that the amount was "unreasonably high" since movie roles have dried up.

RELATED: Tyrese tells judge he lied about gifting daughter, Shayla, a Rolls Royce

According to TMZ, the judge addressed the actor in court, saying, "This is not a punishment for you. Put that money where it belongs, in the child!"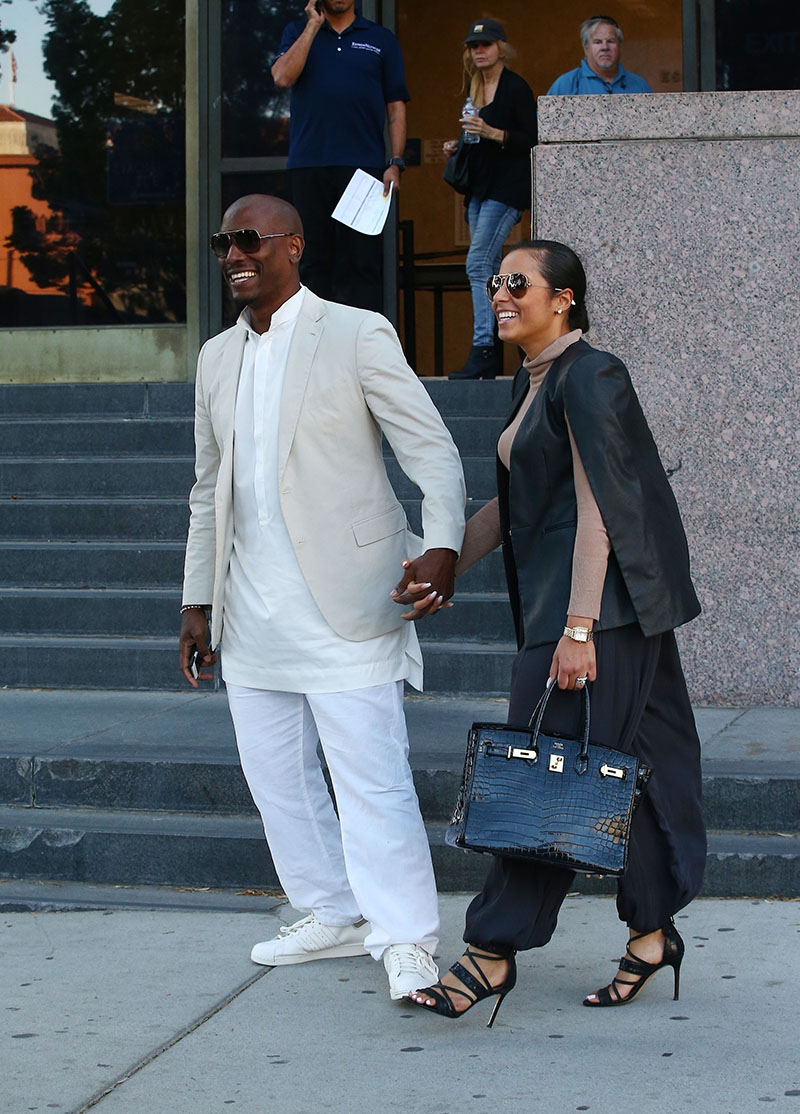 The judge also advised Samantha and Tyrese not to bad mouth each other in front of the baby. The former couple is pictured in 2017 during happier times.
The judge advised Tyrese that the $10,690 a month payments dates back to when Samantha first filed for divorce in Sept. 2020, which means he owes her a lump sum of $209,000.
However, since Tyrese had been making Samantha's car payments for 2 years, the judge deducted $46,000 from the lump sum.
The judge said neither party will pay spousal support. Tyrese also gets to keep his prized Range Rover and agreed to let Samantha have their Land Rover.
The judge granted Samantha's petition for divorce, meaning they are both officially back on the market.
Tyrese and Samantha announced their break up in December 2020 and vowed to remain the "best of friends" for the sake of their daughter.