CVS and Rite Aid announced plans to shutter over 1,000 stores due to rampant retail theft in cities with lax crime laws.
The Wall Street Journal reported Friday that Rite Aid was planning to file for Chapter 11 bankruptcy and close roughly 500 of its 2,100 locations.
Philadelphia-based Rite Aid is the latest retailer to shutter stores due to thievery.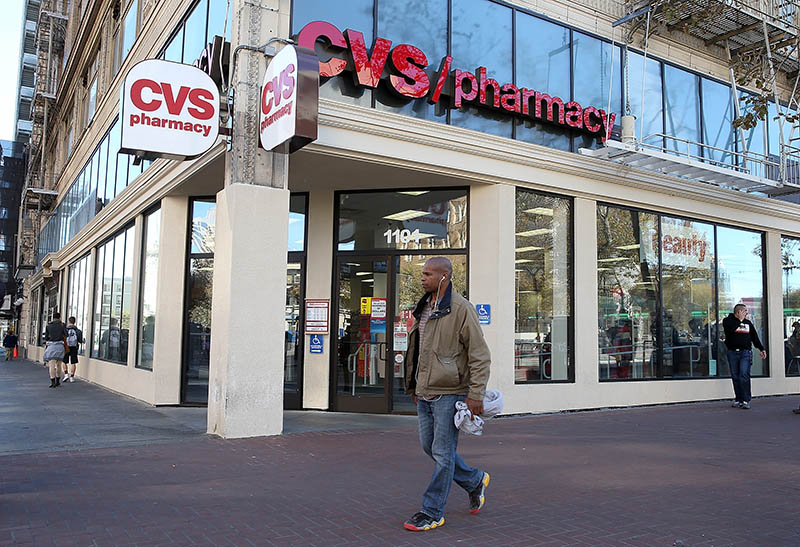 CVS Pharmacy also announced plans to close 900 stores in Philadelphia and other blue cities. Walgreens has also closed stores. CVS and Walgreens each have about 9,000 stores.
Philadelphia was in the headlines last night as dozens of youths looted retailers including an Apple store.
Videos shared on Twitter/X show youths running into an Apple store and fleeing with electronics on Tuesday night.
"Got one! Free iPhones! Free iPhones!" yelled a woman who recorded one video.
Apple routinely disables all stolen iPhones.
Flash mobs also ransacked Lululemon, Nike, and Foot Locker stores in Philly.
The police eventually arrived and attempted to restore order. Two dozen teens were arrested.
The Biden administration is allowing millions of peaceful Mexicans and Venezuelans across the U.S. border to replace the riffraff who contribute to high crime in Democratic stronghold cities.
Immigrant families are paid up to $3,000 a month and receive free housing and health care in cities like Chicago and Philadelphia. New York City will spend over $1 billion this year to house illegal immigrants.
Here's what the Apple Store in Philly looked like tonight. pic.twitter.com/pf0ILFPZlZ

— Catch Up (@CatchUpFeed) September 27, 2023
Law enforcement finally steps in to stop the looting.
This was Philly tonight????#Philadelphia #looting #USA pic.twitter.com/6ArWXAZwGw

— RomanOff?? (@IIMSII4) September 27, 2023
Philadelphia youths are playing victim after the boys in blue show up. pic.twitter.com/SwQKgWPism

— Catch Up (@CatchUpFeed) September 27, 2023