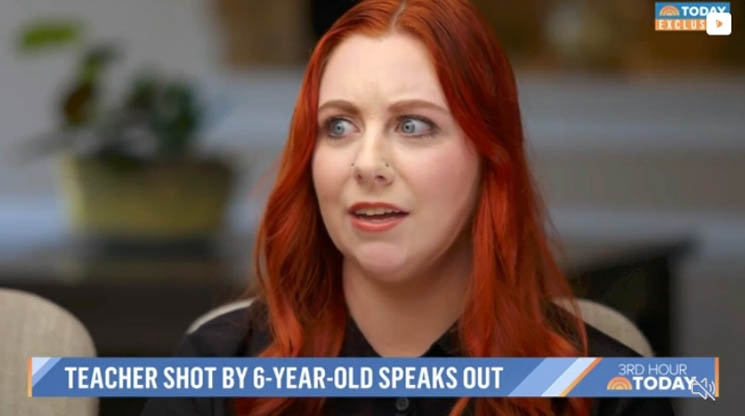 Update: First-grade teacher Abigail Zwerner who was shot by her 6-year-old student in January has been fired, her attorney says.
Zwerner was shot in the chest and hand on Jan. 6 while reading to children in her first-grade classroom at Richneck Elementary School in Newport News, Virginia.
She was fired months after filing a $40 million lawsuit against the school district.
WAVY obtained a copy of an email sent to Zwerner on May 22 acknowledging she was no longer employed at the school, "effective the close of business 06/12/2023."
Zwerner's attorney Jeffrey Breit confirmed she was fired. He said there was "no other communication" between his client and the school district.
"I don't think you can read this any other way than you've been fired. And that's what she thinks. She doesn't understand it; there's no other communication," Breit told WAVY on Tuesday.
However, NNPS spokesperson Michelle Price said Zwerner notified the school system in March that she would not be returning to work.
Price provided a statement to WAVY that read in part: "Ms. Zwerner notified the Human Resources Department that she was resigning from her position as a teacher for NNPS on March 13, 2023."
But Breit said Zwerner was "shocked" when she received the email.
"To say we were shocked is an understatement; we have litigation. They haven't paid her in a couple of months. They are trying to squeeze her. She has (until) Aug. 1 to leave or re-sign, (but) they fired her two months early. The only thing I can think, they were trying to put pressure on her because we filed suit. It's outrageous, as outrageous as I've ever seen."
Breit said Zwerner has not been paid since February. He said she refused to accept workers' compensation, and they just stopped paying her.
Zwerner filed a lawsuit against the Newport News School District earlier this year. Lawyers for the school district filed a motion to dismiss the lawsuit, arguing that Zwerner's injuries are covered by the state's worker compensation law.
"Plaintiff is not without remedy; her remedy is dictated by the Virginia Workers' Compensation Act and the provisions contained therein," reads the motion, obtained by 13NewsNow. "The Newport News Circuit Court does not have jurisdiction to hear workers' compensation claims."

RELATED: 6-year-old boy who shot teacher allegedly choked another teacher with his bare hands

In her lawsuit, Zwerner claimed that school administrators were grossly negligent by ignoring multiple warnings that the boy was a menace to teachers and students.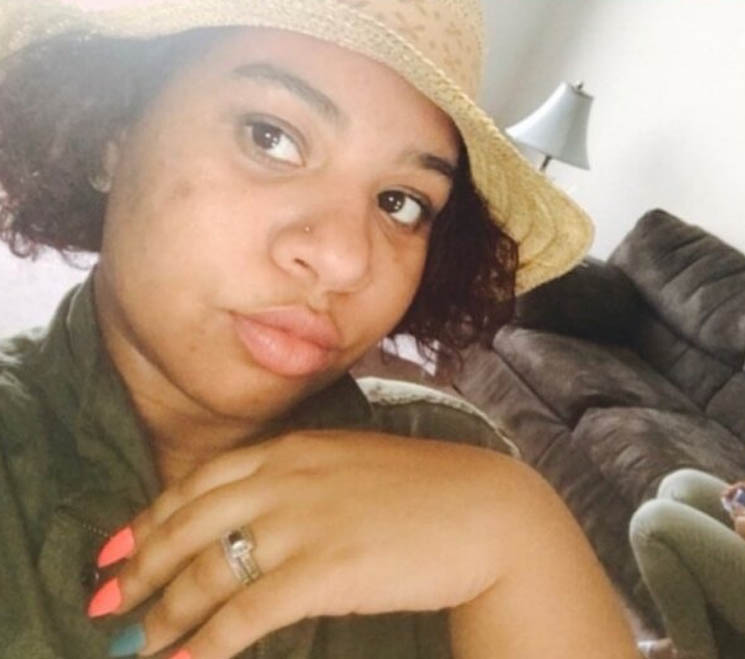 Deja Taylor, the mother of the unnamed boy, pleaded guilty on Monday to a federal charge of using marijuana while owning a gun. Taylor broke federal law by making false statements about drug use on a license application when she bought a gun.
In July 2022, Taylor checked a box on a form indicating that she was not "an unlawful user of, or addicted to, marijuana or any depressant, stimulant, narcotic drug or any other controlled substance," according to court documents.
Earlier this year, Taylor was arrested on state charges of felony child neglect and misdemeanor recklessly leaving a loaded firearm as to endanger a child.
A judge set an Aug. 15 trial date for Taylor, who turned herself in on April 13 and was released on $5,000 bond.
James Ellenson, who represents Taylor said he doesn't think prison is "the right answer" for his client. Ellenson previously said Taylor has no criminal record and cooperated with police during the investigation.
He said Taylor remains in a "committed relationship" with the boy's father. The child was transferred to another school and is living with his grandfather.
Newport News Commonwealth's Attorney Howard Gwynn told NBC News in March that the boy will not be criminally charged due to his age.